Employee & Building Updates
Northland's Kristine Brenner Awarded Certificate of Appreciation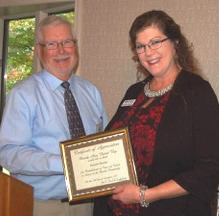 Kristine Brenner of Northland Area Federal Credit Union was awarded a Certificate of Appreciation by the Oscoda Area United Way at Wiltse's in Oscoda.
Kristine received recognition at the Annual Fundraising Kickoff Breakfast for her contribution of time and talent in service to the Oscoda community. She is the CFO at Northland Area Federal Credit Union. She volunteered her service to conduct Oscoda Area United Way's annual audit.
Brenner said, "It's a privilege to be able to support the Oscoda Area United Way in their efforts as they strive to strengthen the health, education and financial stability of the people of our community."

TLC Promotes Lisa Williams to Vice President of Branch Operations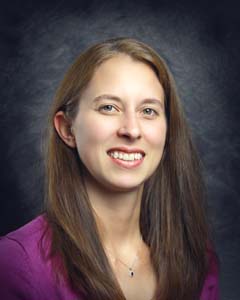 Randy Smith, President & CEO of TLC Community Credit Union, announced that Lisa Williams has been promoted to Vice President – Branch Operations.
Williams began her career with TLC in 2006 as a Member Services Representative. Throughout her career Lisa has held the positions of card program administrator, member services officer, card program supervisor, assistant branch manager and assistant vice president branch manager. She has a bachelor's degree from Central Michigan University. Lisa's new responsibilities will include overseeing the administration and development of all TLC branches.
Go to main navigation