Coming Next Week! Intentional CU Leadership in Frankenmuth
The state's oldest brewery is going to provide a unique backdrop for developing Michigan credit union professionals into more thoughtful leaders, when MCUL hosts the Intentional CU Leadership training event there on Oct. 18, with a pre-event activity the evening of Oct. 17.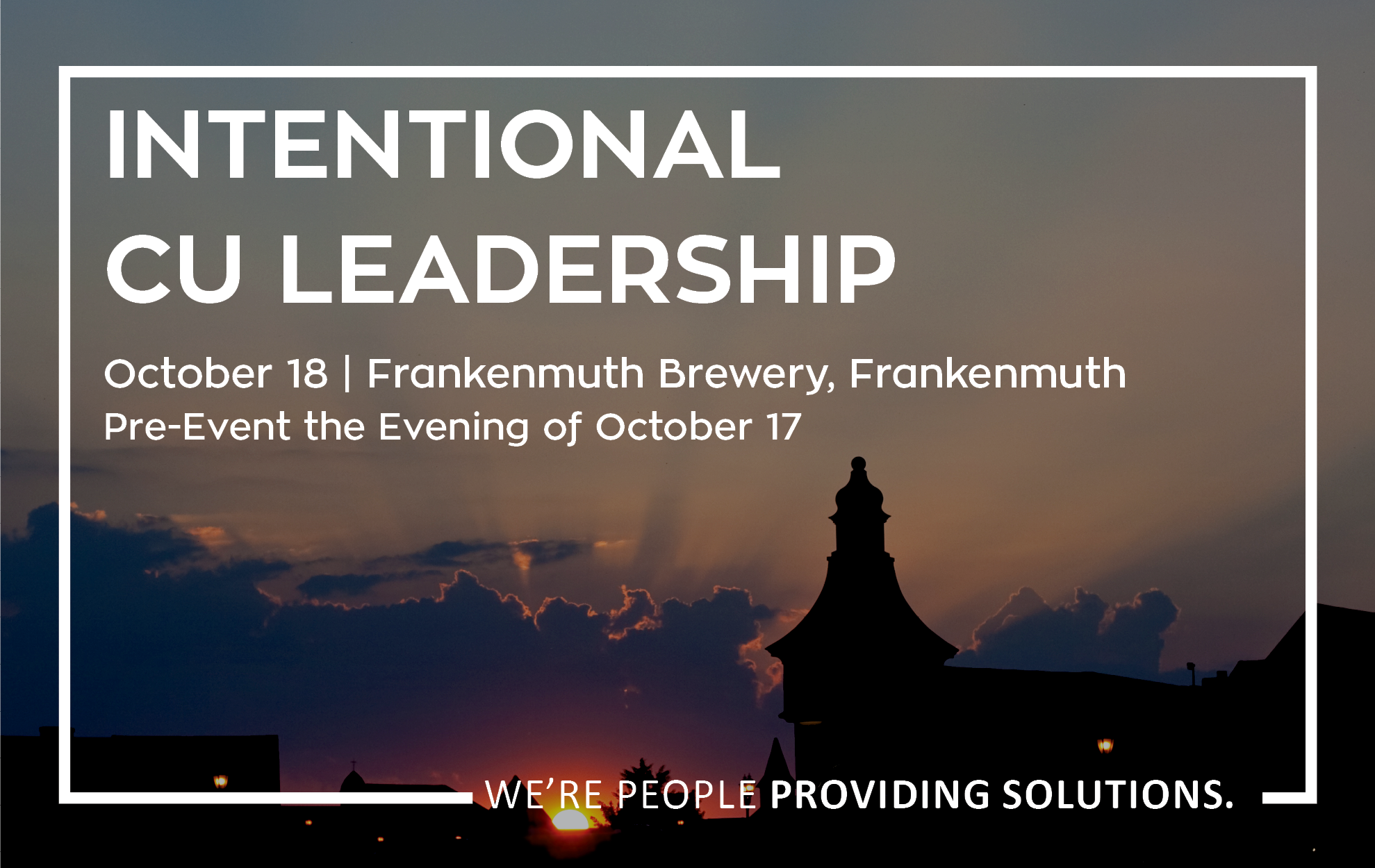 Participants will enjoy fun interactions, great food and an exciting setting as they learn new skills toward developing a personal leadership style and build a professional network of valued contacts.
Featuring Holly Duckworth and Pete Honsberger, participants will listen-in to two 20-minute "TED Talk Style" presentations that will set the pace for the training. Honsberger will discuss how to "Be a Buffalo Leader" and Duckworth will cover "Mindful Leadership & More." Attendees will then choose the topic and presenter they want to follow for the rest of the session to take their personal journey on becoming an Intentional CU Leader.
Frankenmuth is a popular destination for its historical setting, popular shopping and tourist attractions. Registration is $399 per person and accommodations may be found at any of many area hotels.
Go to main navigation