Michigan CU Leaders Discuss Regulatory Relief, Tax Status in Washington, D.C.
Last week more than 45 Michigan credit union leaders traveled to Washington, D.C. for the MCUL's annual Hike the Hill. Credit union leaders from every MCUL chapter met with their members of Congress, including U.S. Senators Debbie Stabenow (D-Lansing) and Gary Peters (D-Bloomfield Twp.). Federal legislative issues included maintaining the credit union not-for-profit tax status, common sense regulatory relief and support for SJ Res. 47, which would repeal the CFPB's arbitration rule.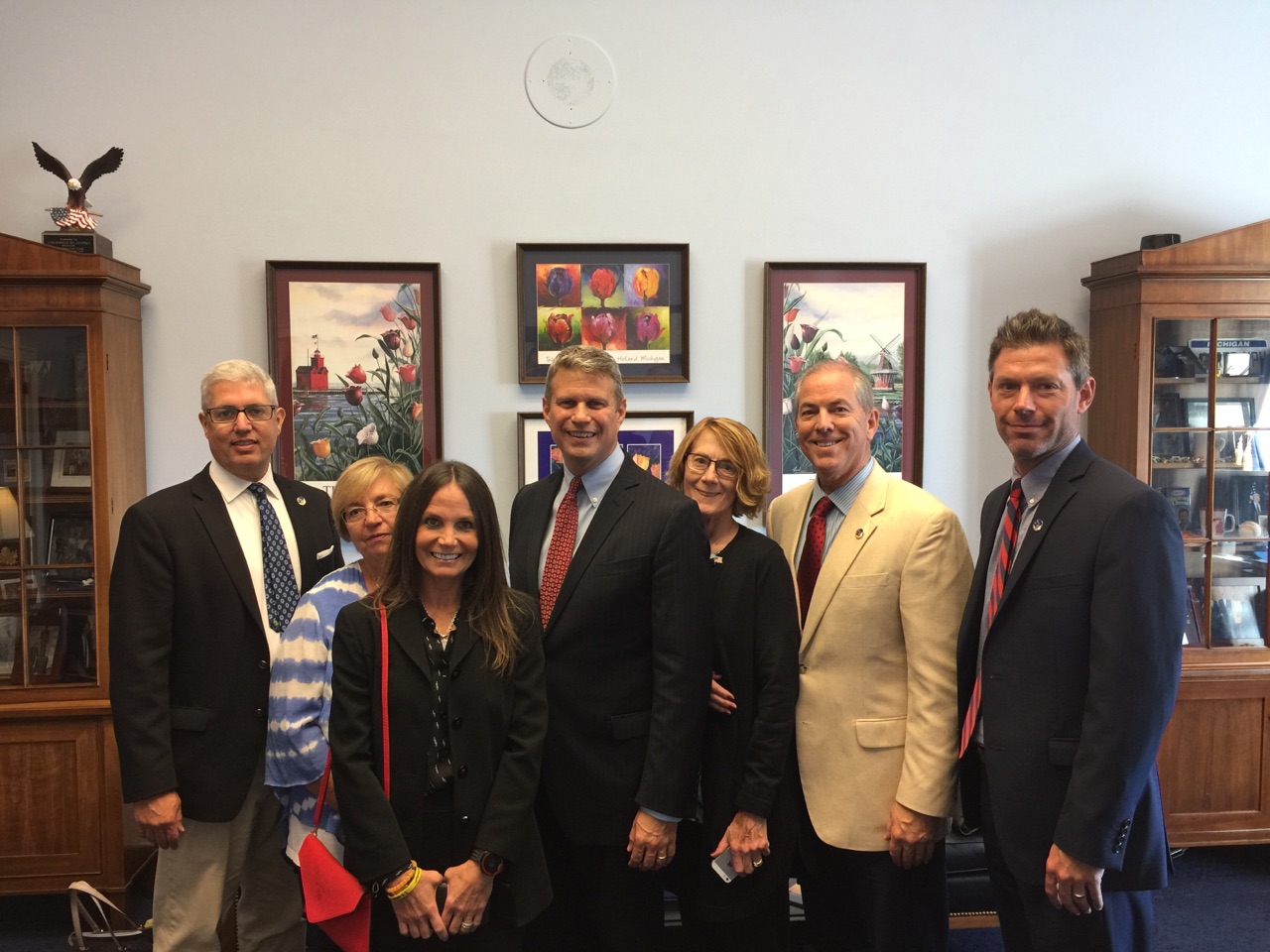 Other topics discussed included data breaches — specifically the recent Equifax data breach and what Congress can do to help better protect sensitive financial data. Participants also met with policy staff from the Consumer Financial Protection Bureau (CFPB). U.S. Representatives Tim Walberg (R-Tipton) and John Moolenaar (R-Midland) visited a Michigan credit union gathering at the Credit Union House. The League also coordinated a special visit to Speaker of the House Paul Ryan's private balcony in the U.S. Capitol building.
MCUL & Affiliates CEO Dave Adams shared, "Michigan credit union leaders understand the importance of engaging advocacy efforts with our federal policy makers. Credit unions representing each Congressional district attended this year's Hike. When credit union leaders engage on our issues, policy makers listen. We helped reinforce the importance, and value, of maintaining the credit union not-for-profit tax status to Michigan's 5 million credit union members. Credit union staff also stressed the importance of meaningful regulatory relief, and how the rising costs associated with new regulations are impacting credit unions. We appreciate the continued engagement and support from the Michigan credit union community. Hike the Hill continues to be a valuable component of MCUL's federal lobbying program."
The MCUL's next advocacy event is Capitol Day, scheduled for Oct. 17 in Lansing. Additional information, including online registration, can be accessed here.
Please contact Kevin Gawronski, the MCUL's political affairs coordinator by email or at (734) 793-6353 with any questions regarding MCUL advocacy events and programs.
Go to main navigation