Additional Millennial Workshop Date Just Added
Due to demand for Getting Younger: Attract, Serve and Retain Millennials training, MCUL has arranged for presenter Jim Kasch to deliver this popular event on an additional day.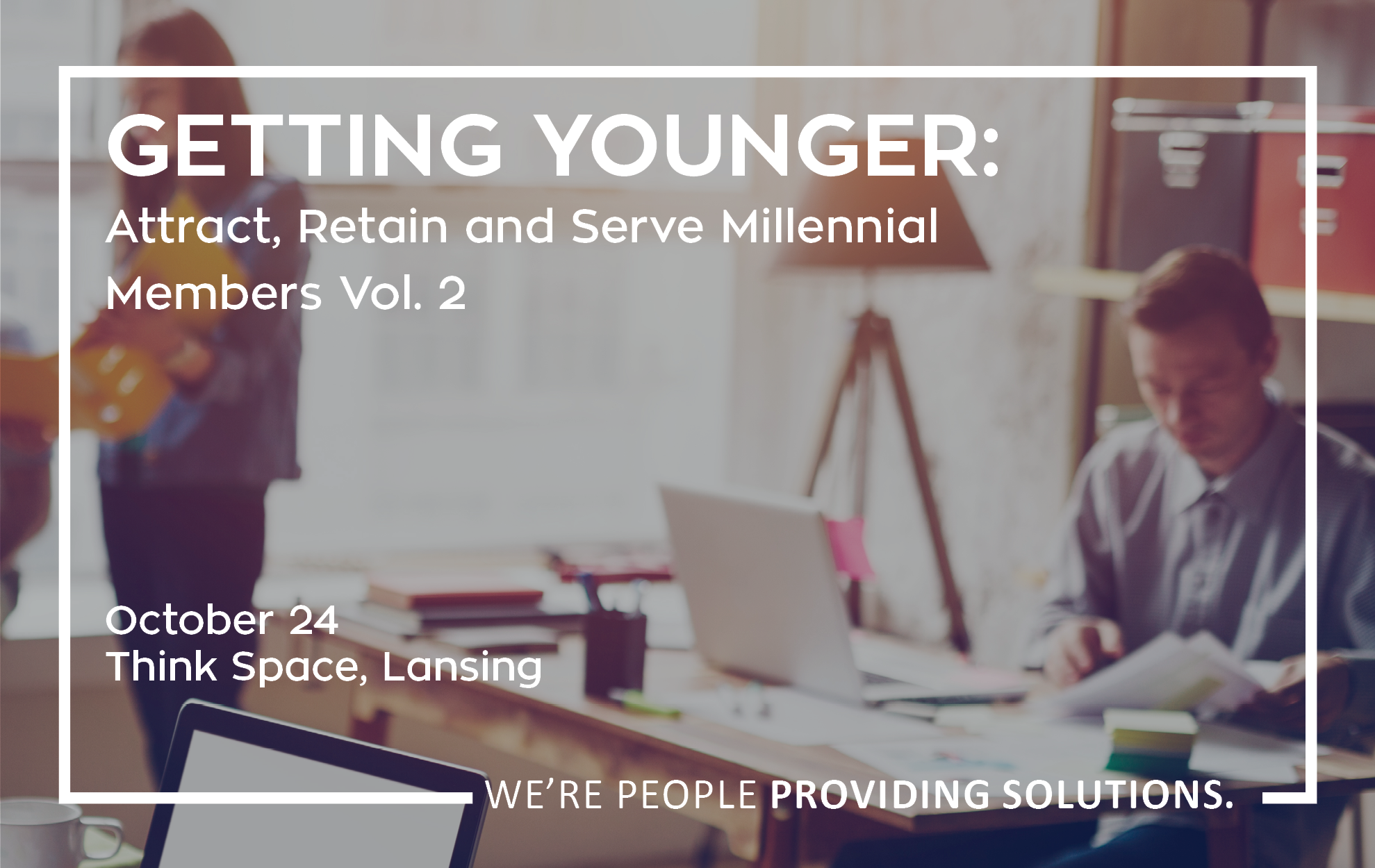 Dozens of registrants are currently registered for the Tuesday, Oct. 24 session being held at the Think Space in Lansing. The training is now also available on Monday, Oct. 23 at Cooley Law School Stadium in Lansing. Those who previously signed up are welcome to select the first session on the earlier date if they prefer and may do so by simply writing to educate@mcul.org.
One-hundred percent of participants who attended the session with Jim Kasch last year said they would recommend this training to their peers. Kasch is excited to be returning to Michigan and wants to make sure everyone has plenty of one-on-one time with him. The addition of this second session will provide for smaller size groups to meet and receive personal attention, as well as accommodate other participants who may have had scheduling conflicts on the original date.
The workshop provides best practices about what credit unions across the country are successfully doing to implement a millennial strategy and will help participants dig into data about their members so that attendees can develop action plans based on the demographics of their credit unions. The presentation will also focus on the financial case for serving millennials and will assist marketers in justifying the allocation of resources for reaching this integral market segment. CEOs and CFOs are encouraged to attend with their staffs and participants will receive information to take back to the office to share with executives.
Those who attended last year are encouraged to return and use this year's research survey to track results and fine tune their millennial strategy. Registration is just $599 for the first attendee and two or more from the same credit union are $450 each, which includes continental breakfast, lunch and snacks. A complimentary pre-event member engagement tool (a $5,000 value) was offered to those who registered by Sept. 15 and Kasch will still provide post-event research to those who register between now and the event dates.
Go to main navigation