Popular Intentional CU Leadership Experience Returns this Fall
Holly Duckworth, CEO of Leadership Solutions and Pete Honsberger from CultureShoc head to Michigan to facilitate the MCUL & Affiliates 2017 Intentional CU Leadership event at the Frankenmuth Brewery the evening of Oct. 17, continuing Oct. 18.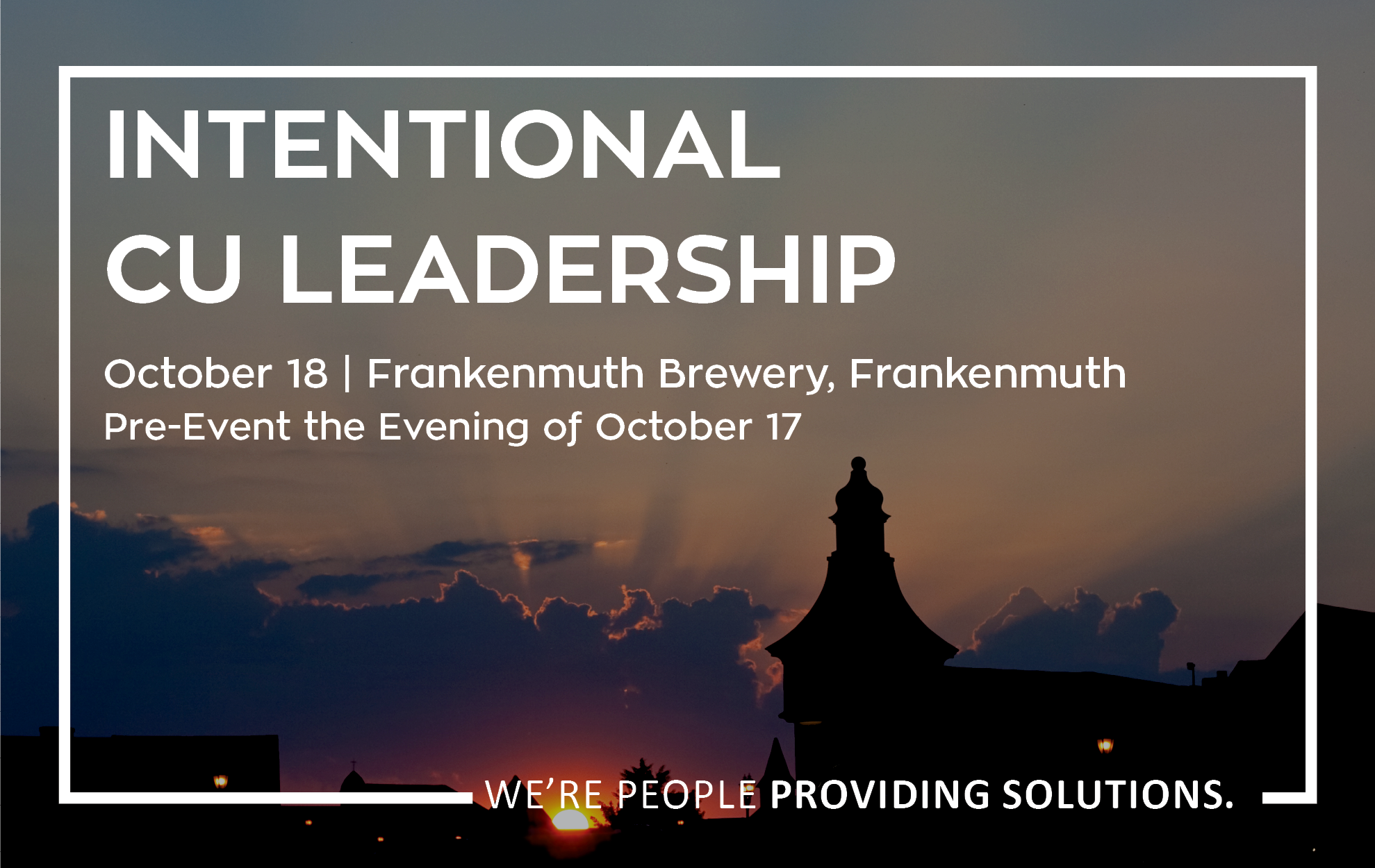 Duckworth is author of the award-winning book Ctrl+Alt+Believe: Reboot Your Association For Success. She is a columnist for MeetingsNet/IdeaExchange and writes regularly on the future of consciousness in business for the international Science of Mind Magazine and Huffington Post. Honsberger leads the delivery of CultureShoc's team building and meeting facilitation, specializing in helping teams create highly effective meeting experiences and retreats. He has worked with clients across multiple industries and has a passion to help teams and leaders get the most of out of their experiences.
During the Intentional CU Leadership workshop the two will deliver 20-minute TED-style presentations, allowing attendees to then choose which speaker and topic they prefer to follow. Holly Duckworth will be addressing "Mindful Leadership and More," while Pete Honsberger will inspire attendees on "How to be a Buffalo and Charge into the Storm."
Designed to create credit union professionals who lead with renewed passion and focus, the workshop will provide quality time to interact with peers and attendees will leave equipped with fresh perspectives, practical tools and an expanded network of professional contacts. Managers, supervisors and team leaders are all encouraged to register.
Hotel rooms are being held at negotiated rates at the SpringHill Suites and Fairfield Inn Marriott hotels, both within walking distance of the brewery venue. Attendees are encouraged to secure accommodations soon at these or any other area hotels, as accommodations are expected to become limited in October.
Go to main navigation