In Brief...
Saginaw Medical Federal Credit Union Donates School Supplies to Underground Railroad and Child Abuse and Neglect Council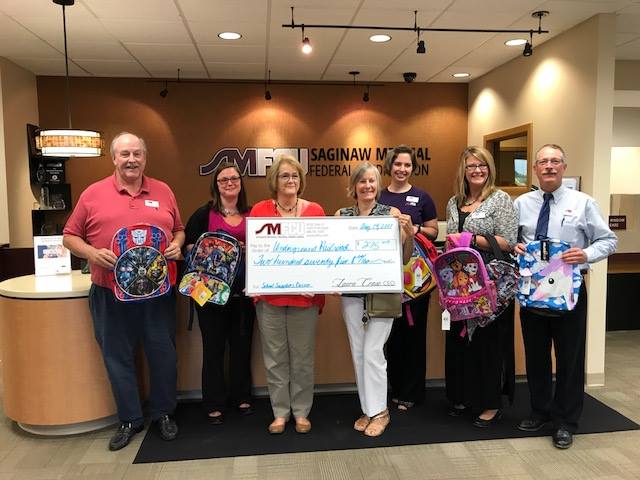 Saginaw Medical Federal Credit Union collected more than 500 school supply items and $550 in donations for the Underground Railroad and the Child Abuse and Neglect (CAN) Council. The items, including backpacks, pencils, glue sticks and more, were collected from employee jean days and member donations between July 21 and Aug. 11.
"We are very grateful to all of our members and employees who participated in our school supplies drive this year," said Laura Crase, Saginaw Medical CEO/president. "These generous donations will help fill the backpacks and hearts of over 100 families this academic year."
The Underground Railroad focuses on empowering survivors and creating a community culture of safety and respect. The organization can be reached at undergroundrailroadinc.org or 888.399.8385.
The CAN Council combines innovative programming, comprehensive services and effective collaborations to build communities where children are free from abuse and neglect. To learn more about the CAN Council of the Great Lakes Bay Region, including how to donate or volunteer, visit cancouncil.org.

Zeal Credit Union Donates Funds to Detroit Area Pre-College Engineering Program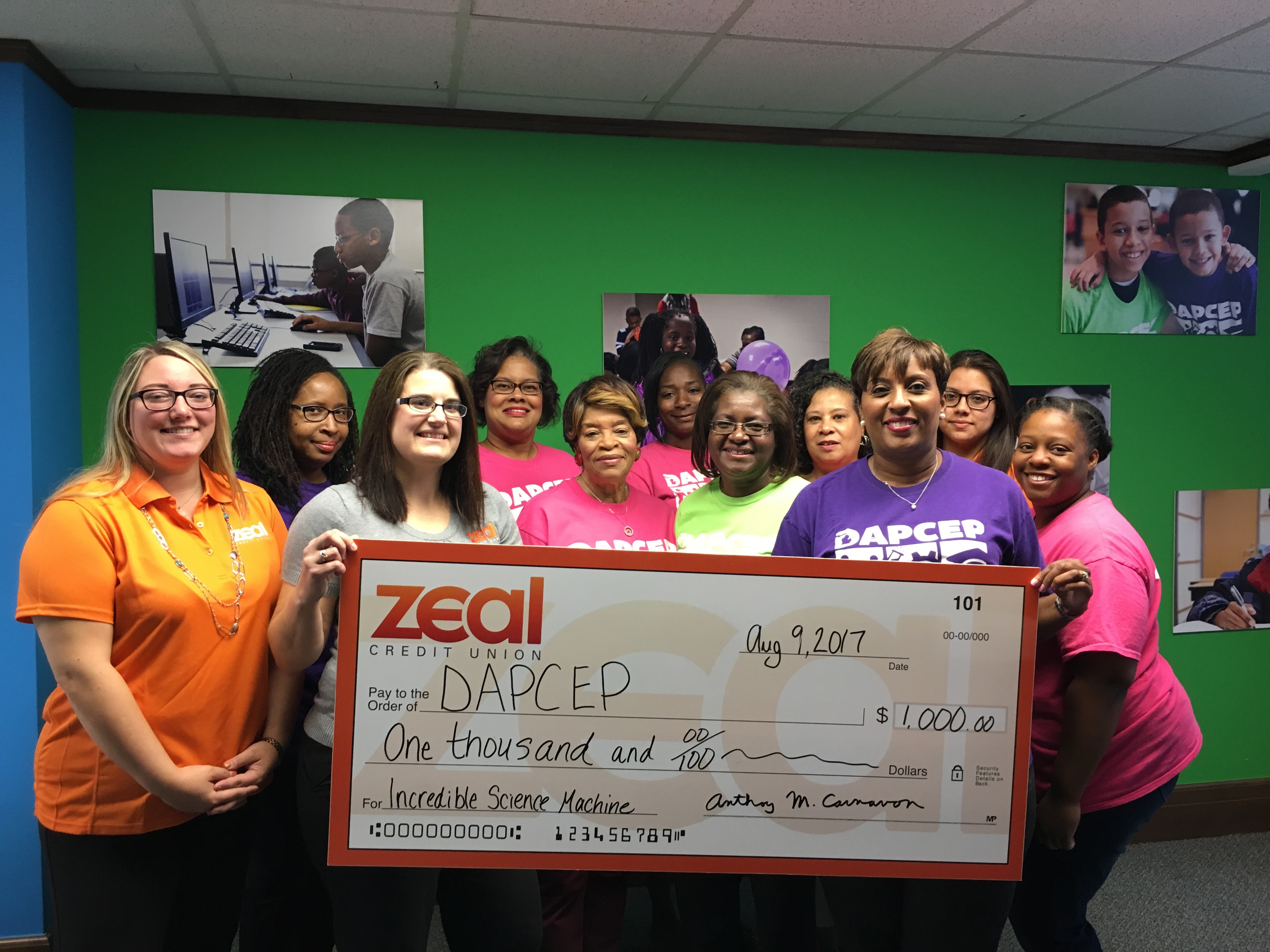 Zeal Credit Union recently donated $1,000 to the Detroit Area Pre-College Engineering Program (DAPCEP). The funds were raised from contributions of attendees to Zeal's Incredible Science Machine: Game On! event on July 30.
The domino toppling and chain reaction event broke three U.S. records. It demonstrated the creativity and engineering abilities of the team's 19 domino artists and chain reaction builders from throughout the U.S. and around the world.
"We selected DAPCEP because of its efforts to foster hard work and passion of young people in the Detroit area," said Tiffany Sweet, Zeal's youth and community development coordinator. "They represent the same values of Zeal volunteers, members and staff."
DAPCEP is a nonprofit organization that provides historically underrepresented youth in metropolitan Detroit with innovative, educational programming in science, technology, engineering and math (STEM).
"Zeal Credit Union's generous contribution will positively impact DAPCEP's mission," said Michelle L. Reaves, executive director of DAPCEP. "We strive to equip students with the skills and education that will lead to high demand careers in STEM fields. We look forward to a growing partnership between Zeal Credit Union and DAPCEP as we prepare students for jobs of the future."
To view the July 30 record breaking event, visit IncredibleScienceMachine.com.
Go to main navigation