Alliance Catholic Credit Union Steps Up to Help Dearborn Student Families
Families in the St. Sebastian School community, located in Dearborn, are starting off the school year well-equipped with school supplies, thanks to an initiative spearheaded by Alliance Catholic Credit Union. "Pack to Give Back," the credit union's annual school supply campaign benefiting students and families in need collected more than 1,200 items this year.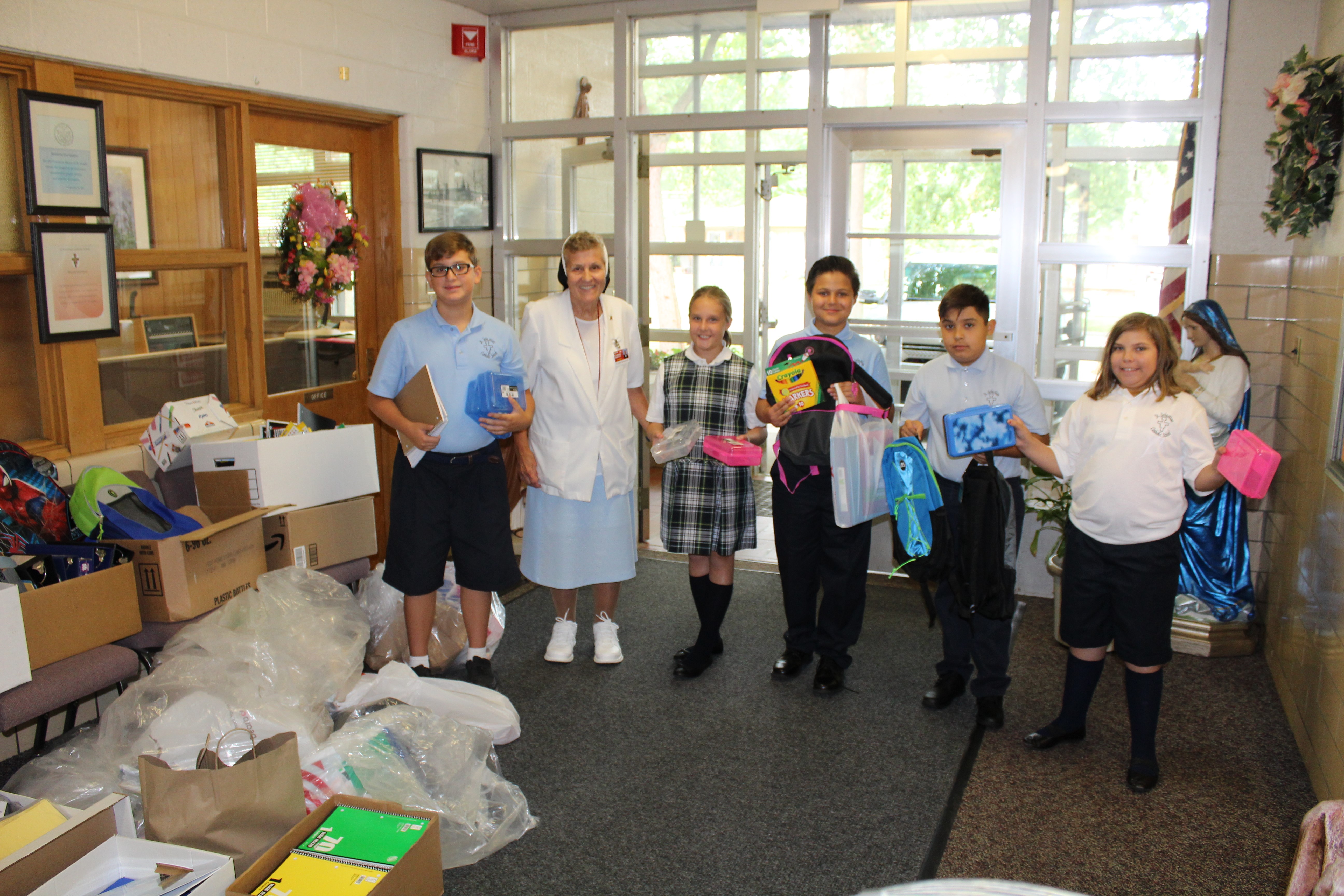 "School supplies can be very costly for parents, especially if there is more than one child in the family," said St. Sebastian School Assistant Principal Gretchen Seurynck. "The school is very grateful for all the donations."
Members and staff at Alliance Catholic's seven branches, located throughout Southeast Michigan, pitched in to support the effort and delivered in a big way. The Dearborn branch alone collected more than 600 items this year.
This marks Alliance Catholic's third year of the campaign that seeks to help students in need to start off the school year well-prepared. The initiative aligns with the credit union's long-standing commitment to helping local communities.
"Not only will St. Sebastian Catholic School students benefit from the school supplies, but also the children from the parish in the community at large who are in the after school Faith Formation program," Seurnyck added.
Go to main navigation