Forty-Four Years Ago a Female-Run Credit Union Paved the Way for Women's Financial Independence

"People helping people." It's a phrase we hear throughout the credit union movement regularly—but what about "women helping women"? That's what one credit union sought to do in 1973.
On August 26, 1973, Feminist Federal Credit Union opened its doors, branded as a place 'for women, by women'. Unable to get loans in their own name, a group of amazing women pooled their resources so that women who were saving money could lend it to those who were in need.
"All of us were active in the women's movement at the time and there were a number of women in organizations...we all knew each other," said Joanne Parrent, one of the founders of Feminist FCU. "At that time, women couldn't get credit in their own name. It didn't matter how much she earned, it didn't matter that she had her own income and was successful, she would still have to get her father or her brother to cosign for her. That made us upset."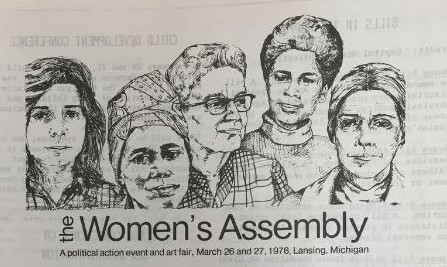 "There were people trying to change the laws, but in the meantime we thought, women aren't able to get loans, so we started a credit union," continued Parrent. "We applied for the federal charter, and we did all the things we needed to do, we got the charter. People started signing up and we grew very quickly."
Coincidentally, Feminist FCU opened their doors on the 53rd anniversary of women's suffrage and the passing of the 19th amendment. In their first week of being open, 75 women opened savings accounts totaling more than $16,000 in deposits. The first loans that were given were for a motorcycle, a kiln, college tuition and divorce attorney fees.
Affiliation with the League
"One of the things I remember very clearly was an annual meeting of the Michigan Credit Union League. All of the information...would be about 'our brothers' in the credit union movement doing this, and 'our brothers' in the credit union movement doing that. So, we went to the annual meeting of the MCUL and proposed that the language in these brochures be changed to 'brothers and sisters.' I remember speaking in front of a large audience, and when I spoke, there wasn't a single applause. As I got off the podium, one of the women who was an MCUL staffer, she was absolutely terrific, came over and hugged me."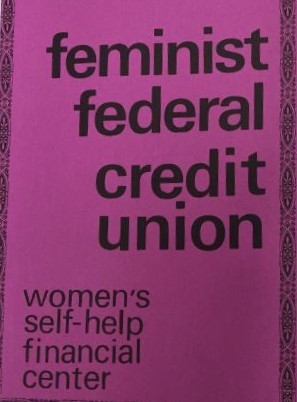 The proposal for the language change was not approved at that meeting in 1974, but the idea to create a study committee to see if there was sexual discrimination was. After a year of research and review of printed material and policies and a survey of 110 credit unions from seven of the 23 chapters, the "Sex Bias Study" reported during the annual meeting in 1975 found the League's policies to be in order.
According to Cecil R. Crews in The History of the Michigan Credit Union League, they recommended that, "male applicants for clerical positions be given same consideration as women by League management…all materials printed to be edited for discriminatory language…urged credit unions to seek out and involve more women in the official family, analyze lending practices, and support legislative efforts to eliminate discrimination against married women's loans.
The myth that women were poor credit risks was accepted as fact by most financial institutions and the credit union organizers, and others in the feminist movement related to National Organization of Women (NOW), saw a credit union of their own as a way out of this dilemma. After some delay, because of what was felt to be the loose nature of the common bond, a charter was obtained and a new adventure began. At the end of [Feminist FCU's] first month, 100 people had joined and assets totaled over $20,000. By end of 1978, the credit union had 3,100 members and assets of $854,713."
Dissolution
Unfortunately, Feminist FCU's Detroit branch dissolved in 1982 after experiencing extenuating financial difficulties and some managerial restructuring. However, the reverberations of what those women accomplished in their nine years of dedication to women's financial independence is still felt in the credit union world today. Further, their proactive approach to growing a credit union to meet community needs is as salient a message today as it was in 1973. Originally quoted in Anne Enke's Finding the Movement, Feminist FCU co-founder Valerie Klaetke believes, "All you need is seven people and $65 to start a credit union."
Go to main navigation