The Talks of the Town: Intentional CU Leadership Leads with Ted-talk Style Presentations
"How to Be a Buffalo and Charge into the Storm" will be one of two topics that attendees will choose from at the upcoming MCUL & Affiliates Intentional CU Leadership event, kicking-off the evening of Oct. 17 and continuing throughout Oct. 18.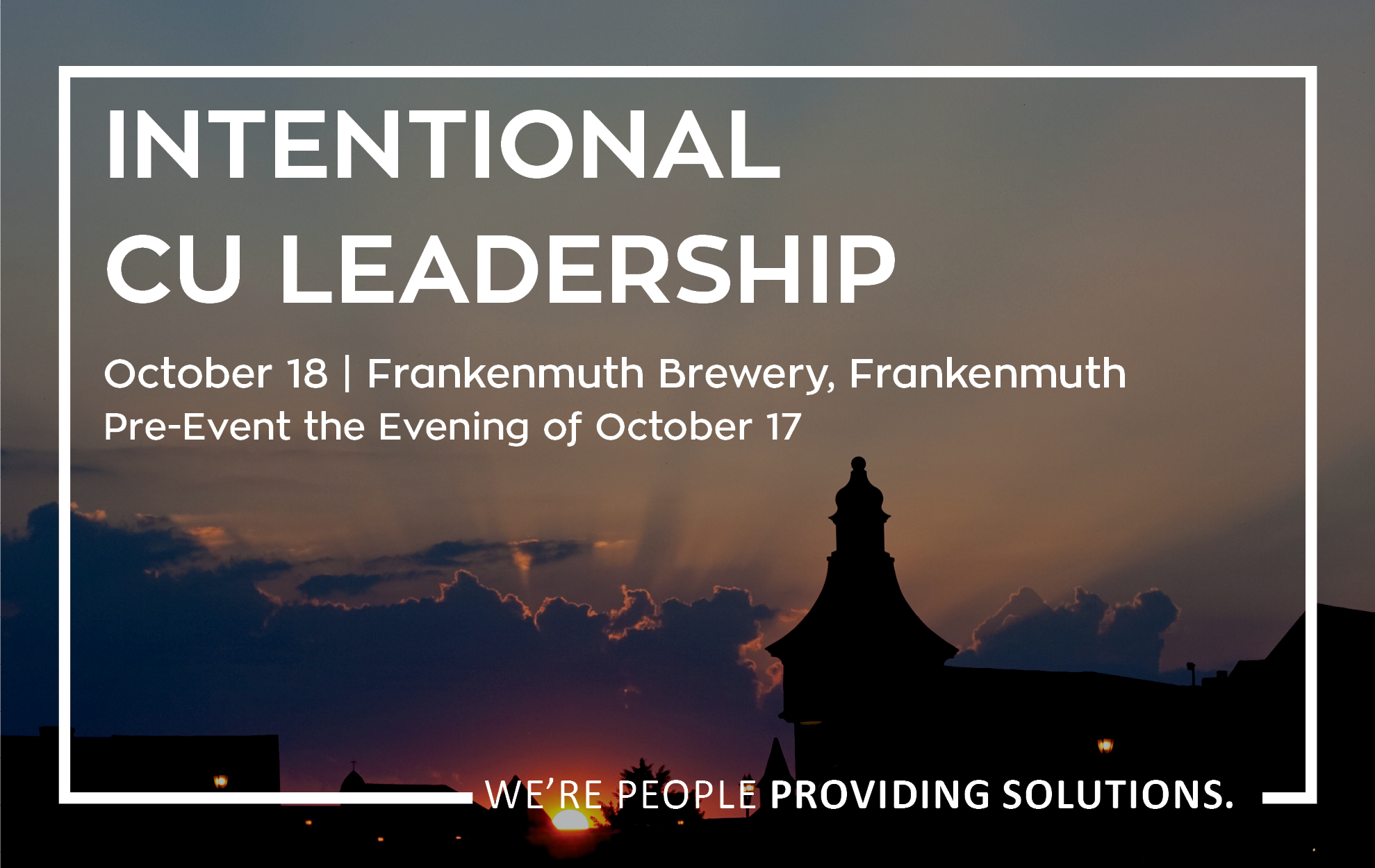 Presenters Pete Honsberger and Holly Duckworth will lead the sessions with short 20-minute presentations on their respective topics. Attendees may then choose who to follow into action, working with the experts to develop an individual leadership style.
Honsberger will help attendees understanding the buffalo-mindset and deliver actionable steps toward adopting, acting and leading as a buffalo. Attendees will walk away determined to run directly into storms and get through them much faster. Duckworth will discuss "Mindful Leadership & More," having attendees practice centering as a skill for better decision-making and sharing research showing the connection between mindfulness and the workplace.
Registration is $399 per person. Registrants are encouraged to book accommodations at hotels located within walking distance of the Frankenmuth Brewery where the workshop will take place, or at any of many popular hotels in the Frankenmuth area.
Go to main navigation