Alpena Alcona Area Credit Union Receives 2017 Governor's Service Award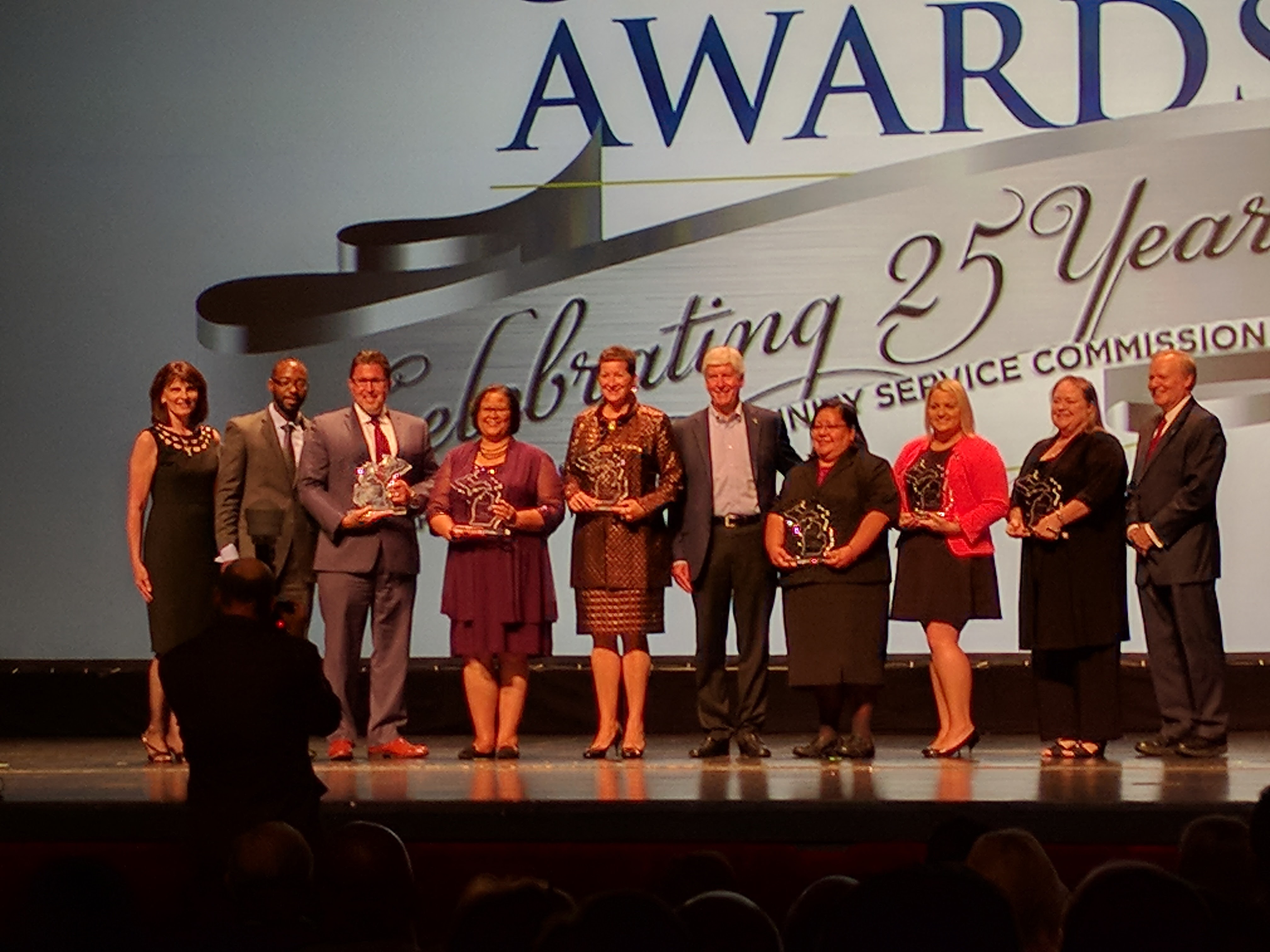 On Aug. 21, Alpena Alcona Area Credit Union (AAACU) was awarded with the 2017 Governor's Service Award in the Corporate Community Leader Award category at the Detroit Opera House.
The award recognizes AAACU's work in the community over the last year, among which the beneficiaries include United Way of Northeast Michigan, Meals on Wheels, Salvation Army, Relay for Life and American Red Cross. The governor also acknowledged the credit union's significant efforts to provide financial education to youth by hosting a Teen Financial Reality Fair.
"This is a wonderful tribute for all you have done to make a difference in the lives of Michiganders. We thank you for your selfless service and willingness to provide hope and inspiration to many people in your community," the Michigan Community Service Commission told AAACU in a letter. "Thank you for all you do for your community and state. Your service is an inspiration!"
"We're really excited!" said AAACU Marketing Specialist Alison Jakubcin. "We really believe as a team that community reinvestment and giving back to our community is extremely important."
Jakubcin quoted AAACU President/CEO Don Mills when asked what the award means to the credit union, "We live it, we breathe it, we're all dedicated to it," implying that AAACU's service to the area is a part of how they approach each and every transaction, no matter how big or small.
For AAACU, community dedication makes sense. "We know that if we're giving back to the community, we're building a stronger financial community. And we're seeing the impact we're making; things are changing throughout our community, the impact we make with our youth, with our seniors and everyone in between," Jakubcin said.
She shared a simple message for other credit unions and community organizations looking to make the same type of impact: "Just do it. Look for what is in need in your community. We seek out what we can do to make a better impact in the community. So, if you see something that needs help, do it."
Go to main navigation