In Brief...
Metro West Chapter of Credit Unions Seeks Grant Requests From Area Nonprofit Organizations
Michigan's Metro West Chapter of Credit Unions is seeking applications from non-profit organizations in need of financial grants of up to $2,500 to support local community improvement activities in Wayne or Washtenaw counties. This year the Chapter will award a total of at least $17,700.
Non-profit organizations that did not receive a grant in 2016 are eligible to apply and must complete an online application here by Aug. 4. Please email any questions to charities@michiganlegacycu.org.
Grant recipients will be notified by Aug. 11. Top recipients will be invited to attend and be recognized at the Metro West Chapter Charity Golf Outing on Aug. 18.
The mission of the Metro West Chapter of Credit Unions is to support educational needs, community improvement and political advocacy of credit unions in the Metro West Chapter.

Reimagined LAFCU Letters earn Gold and Silver MAC Awards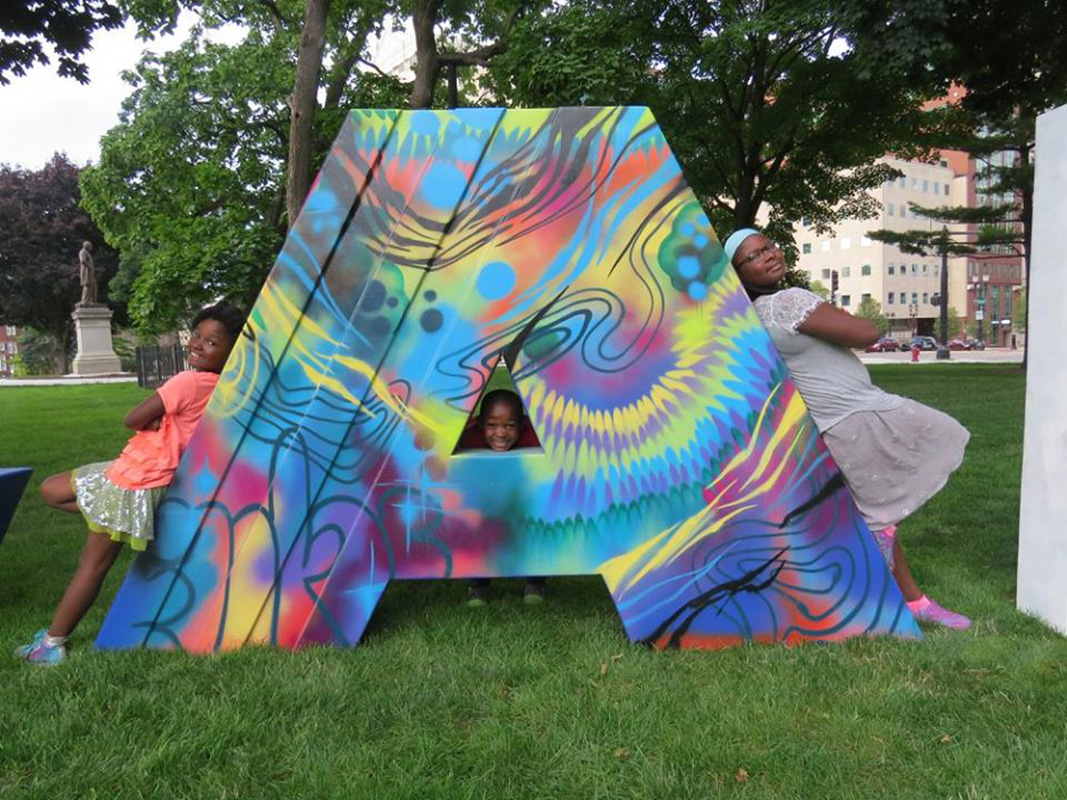 LAFCU's giant letters have won the prestigious 2017 MAC Gold Award for Outdoor Advertising and the MAC Silver Award for Community Engagement, the first year for the category, presented by the Marketing Association of Credit Unions at its 2017 MAC conference in Austin, Texas on June 1.
The six-foot-tall LAFCU letters, which cumulatively span 35 feet, are displayed at LAFCU-sponsored community events to engage the public. The letters were created to serve as friendly ambassadors, reinforcing the credit union's name change from Lansing Automakers Federal Credit Union to LAFCU. In 2016, they were "reimagined" by Michigan artists to portray their vision of art, growth and community.
"The LAFCU letters represent LAFCU and our fun, creative communities," said Kelli Ellsworth Etchison, LAFCU senior vice president of marketing. "We are honored by the national recognition and thank the artists who shared their incredible talent. We look forward to bringing the letters to more events throughout the communities we serve."
The artists who each reimagined a letter are Derek Allmendinger, Sam "Samskee" DeBourbon and Brian Whitfield of Lansing; Laura Gajewski, of Portland; and Jeremy Coats, of Kalamazoo.
LAFCU worked with Harvest Creative Services, Lansing, to conceive the letters. In the MAC Awards competition, the LAFCU letters competed against entries from credit unions across the country. Each entry was evaluated based on objectives, target audience, strategy and competitive factors. Points were given for results, creativity and planning. Judges were marketing, advertising, media and social media experts from both inside and outside the financial industry.
Go to main navigation