Credit Union Leaders Talk Regulatory Reforms and Not-For-Profit Tax Status with Senator Gary Peters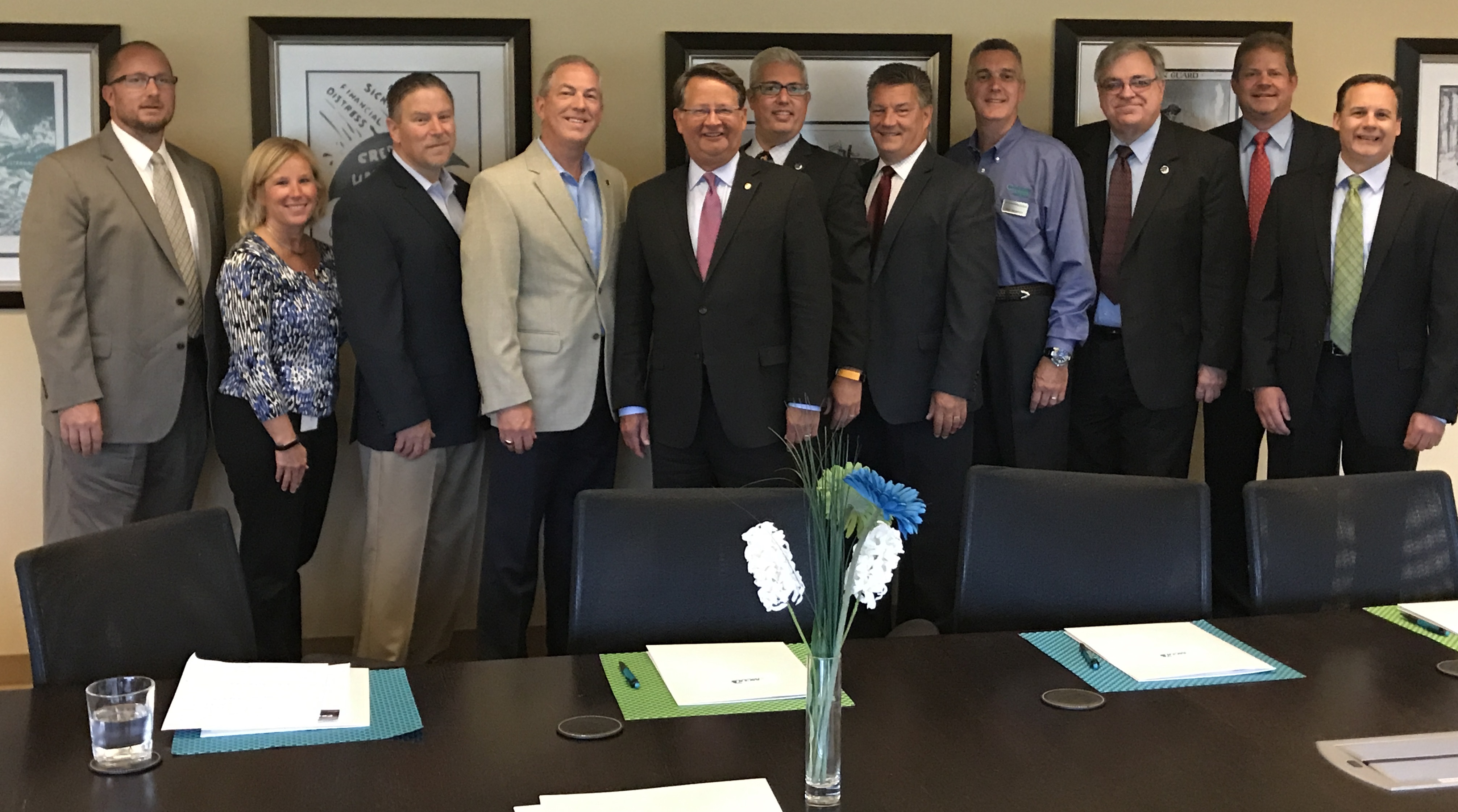 Credit Union leaders met with U.S. Senator Gary Peters (D-MI) on Monday, July 10 at Community Choice Credit Union's headquarters in Farmington Hills. The meeting provided credit unions and the Senator with a forum to discuss ongoing financial regulatory reform efforts and the potential for tax reform legislation in 2017.
Participants were pleased to hear Senator Peters express his openness to considering regulatory relief efforts that would benefit community based institutions such as credit unions. CU leaders shared statistics and examples of how regulations have stifled lending in certain product areas while increasing costs on credit union members. Industry leaders also discussed frustration with the onslaught of new regulations from the Consumer Financial Protection Bureau (CFPB).
On the issue of tax reform, the MCUL thanked Senator Peters for providing a strong statement in support of maintaining the credit union not-for-profit tax status. On the subject of broad tax reform he indicated legislation is contingent on a number of things happening, primarily the passage of a health care reform bill; however, should tax reform legislation become a reality he is looking forward to working in a bipartisan manner to advance certain reforms.

MCUL's Government Affairs staff will continue to work closely with CUNA and credit unions across the state to ensure Michigan's congressional delegation is educated on the issues impacting us and to further develop and strengthen these vital relationships. Please contact Todd Jorns, Manager of Federal Legislative Affairs (via email or 734-793-3445) should you have any questions related to federal legislation or seek assistance in scheduling a credit union meeting with your Congressman or U.S. Senator.
Go to main navigation