Employee & Building Updates
Vibe Credit Union's Grand Opening of Newly Constructed Southfield Branch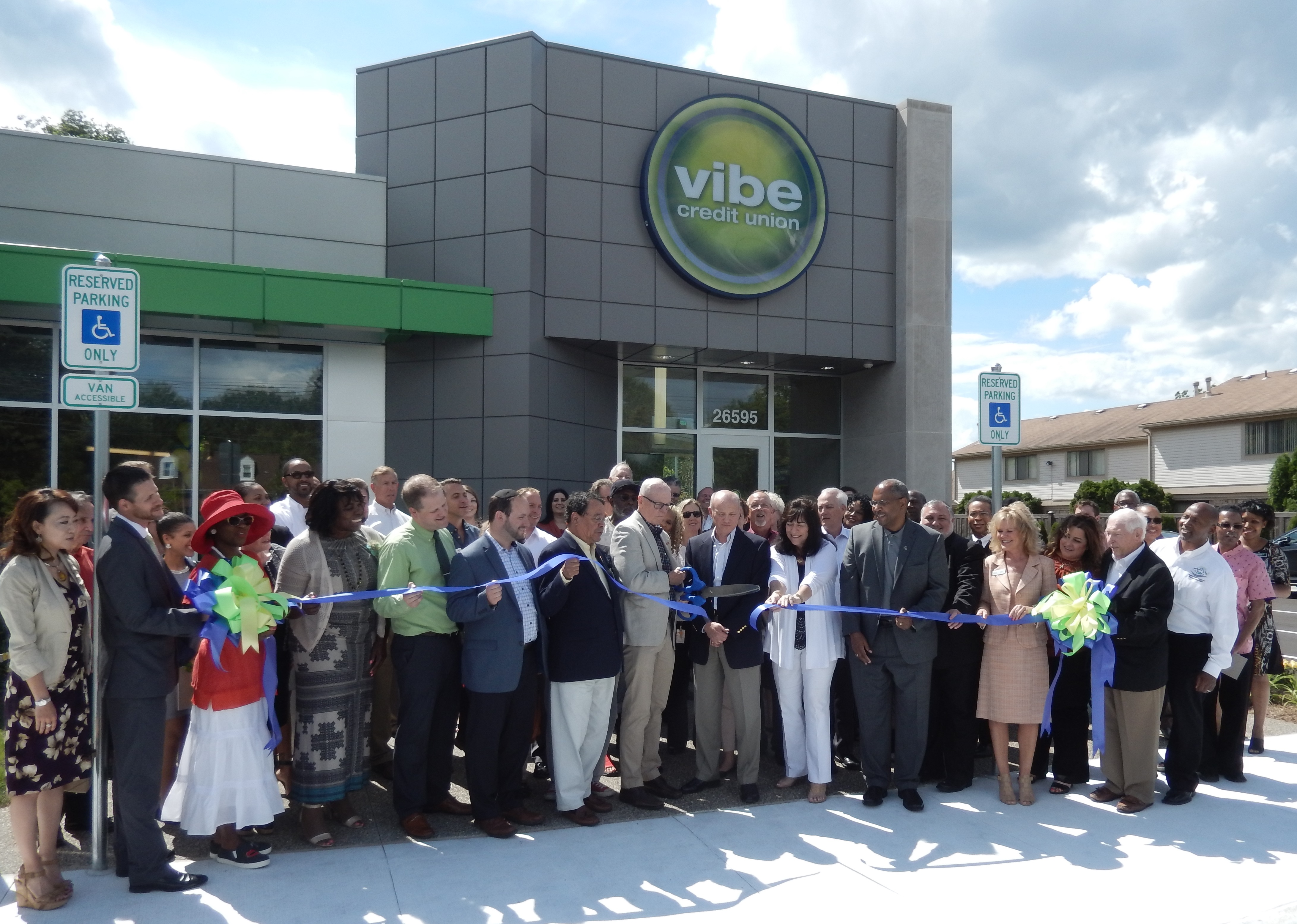 Vibe Credit Union is excited to announce the completion and grand opening of a new full service branch located at 26595 Evergreen Road. On June 27 the ribbon was cut on a fresh, modern banking environment.
Vibe has been located in the Southfield community for more than 35 years. With the surge of economic development in Southfield, moving to the new location provides improved access and convenience. Vibe COO Derrick Barber is enthusiastic about the message Vibe's investment in Southfield conveys. Barber said, "We're planting deeper roots in a thriving and diverse city. This beautiful new branch will allow us to better connect with Vibe members, cultivate relationships in this vibrant community and help individuals, families and businesses to reach their financial goals."
Vibe has been a part of metro Detroit history for 80 years and currently has eight full service branches and two eCenters.
Go to main navigation