LAFCU's Kelli Ellsworth Etchison Named Contributor of the Year by Entrepreneur Institute of Mid-Mich
Kelli Ellsworth Etchison, LAFCU senior vice president of marketing, has been named Contributor of the Year by the Entrepreneur Institute of Mid-Michigan, of Lansing.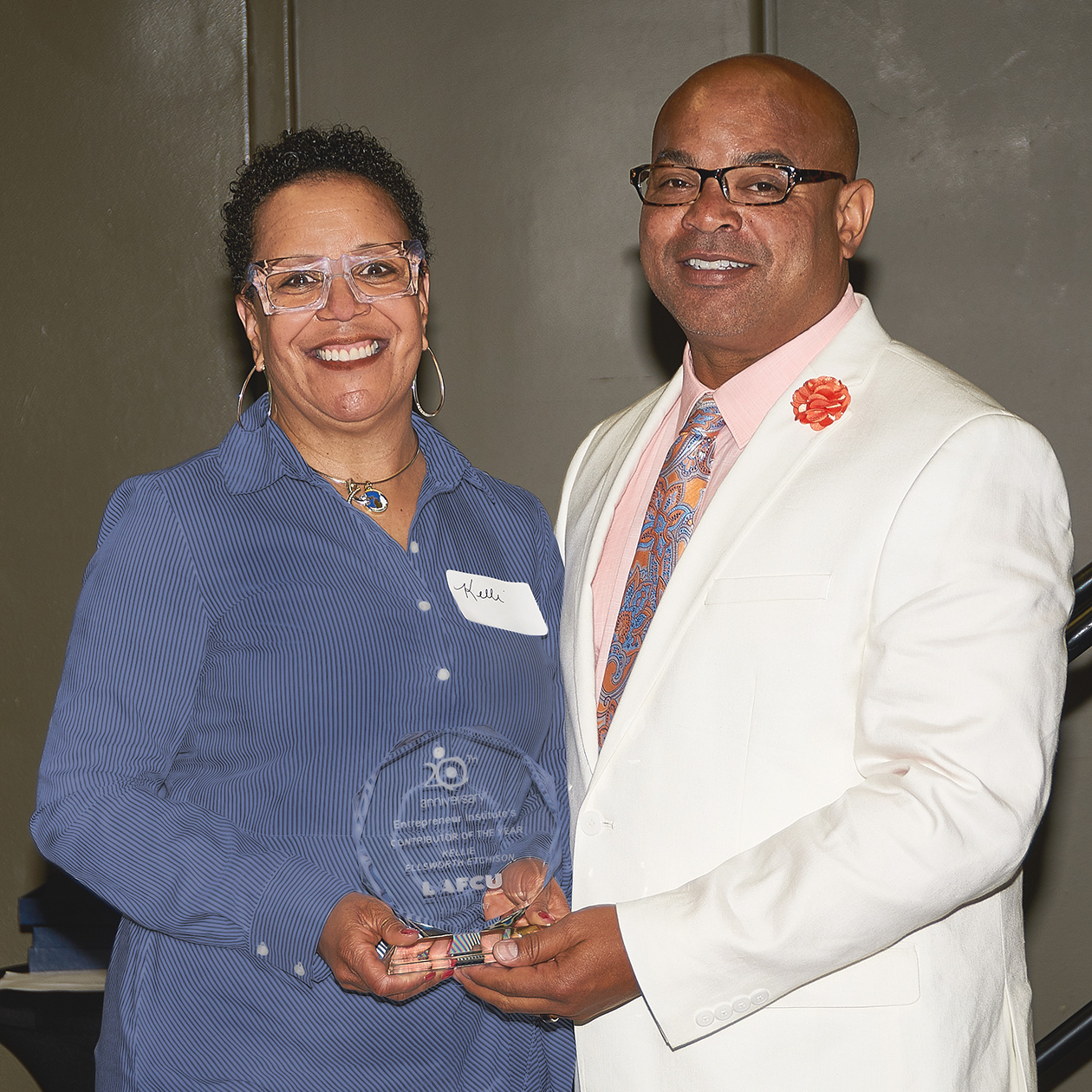 "Kelli is an ardent cheerleader for entrepreneurs and the spirit that drives them," said Denise Peek, M.S., CED, Entrepreneur Institute of Mid-Michigan executive director, who selected Ellsworth Etchison for the honor. "This award is our 'thank you' to Kelli for her extraordinary support of the Institute over time."
The award is given to an individual who supports the purpose and mission of the Entrepreneur Institute. It was presented as a surprise to Ellsworth Etchison during the organization's annual Rise & Shine Breakfast, June 8, by breakfast host Tico Duckett, a former Michigan State University football great and local entrepreneur. The breakfast celebrated the Entrepreneur Institute's 20th anniversary.
Entrepreneur Institute of Mid-Michigan works to economically strengthen small businesses and entrepreneurs in the counties of Ingham, Eaton, Clinton and Shiawassee. It provides access to capital, business plan development training and networking opportunities.
Go to main navigation