In Brief...
Vibe Credit Union Awards Five $1,000 Scholarships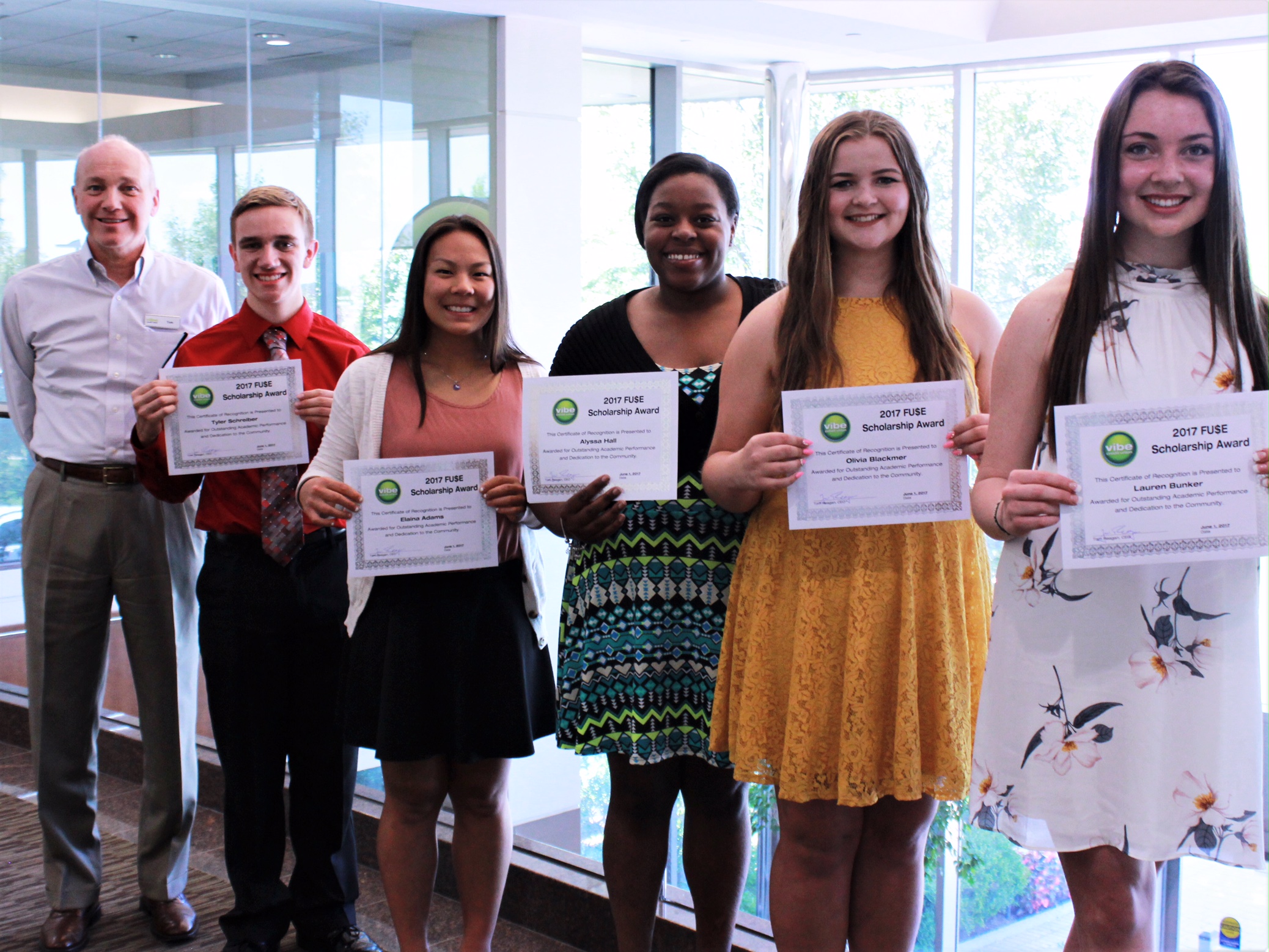 On June 1, Vibe Credit Union had the pleasure of, once again, recognizing five outstanding students of the Class of 2017, each with a $1,000 FU$E Scholarship.
"Each year, we pour through a remarkable collection of applications, with the difficult task of selecting academically excellent students who best put the philosophy of "people helping people" into action with their leadership and commitment to the community." Chief Marketing Officer Tyler Ross said. "This year's recipients are strikingly gifted and actively committed!"
President/CEO Tom Reagan said, "Graduation is such an energizing time, because it's about all of the tomorrows yet to come. At Vibe, we get excited about helping our young members reach for opportunities, reach their goals, and jump start their future."

It's Not Too Late to Sign Up for the 2017 Grand Raffle
The 2017 Grand Raffle has launched, and forms to sell 2017 Grand Raffle tickets have come flooding in. If you have yet to send in your ticket order form, it's not too late.
The grand prize winner will choose between $20,000 cash or the same amount put toward the price of a 2017 Buick Verano or GMC Sierra 1500. The seller of the winning ticket will receive $500.
There will be a second-place prize of $5,000 and five third-place prizes of $1,000. Each winning ticket seller of the second- and third-place prizes will receive $100. The drawing will be at 9 a.m. on Monday, Nov. 20, at MCUL's headquarters in Lansing.
This year, we have decided to bring back the discount packs—5 tickets for $20.
For more information on the Grand Raffle or to sign up, contact Kathryn Hall by email or by phone at (800) 262-6285, ext. 470.

Catholic Federal Credit Union Awards $92,600 in Scholarships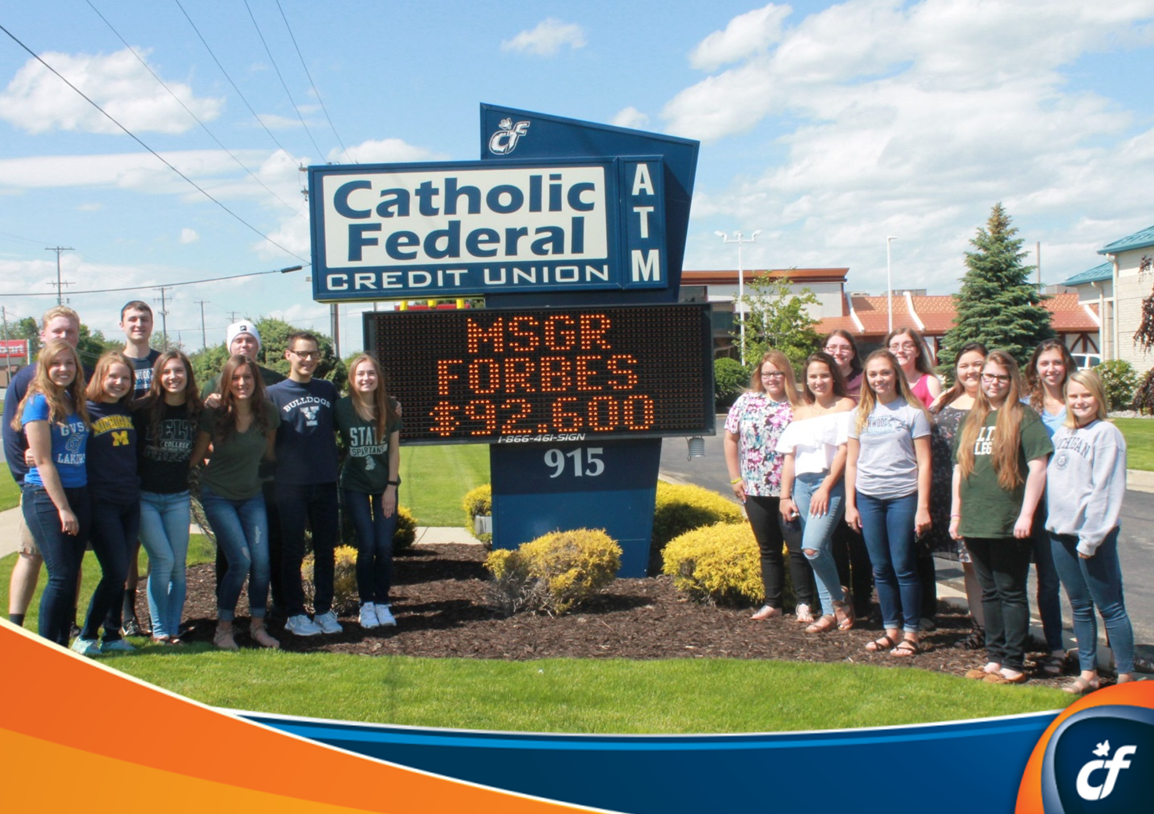 Catholic Federal recently awarded more than $92,000 to 229 students with the credit union's Msgr. Forbes Scholarship Trust Fund.
The college scholarships are open to members of the credit union who meet the criteria based on financial need, community involvement, education/occupational goals, grade point average and other requirements.
The scholarship program, which originated in 1982, was inspired to honor the legacy of the late Msgr. Eugene A. Forbes whose dedication and commitment to encouraging the pursuit of higher education, coupled with the credit union's philosophy of 'people helping people', continues to be an integral part of Catholic Federal Credit Union.
Since 1982, the Msgr. Forbes Scholarship Committee has awarded more than $1.9 million dollars and has given out over 4,000 scholarships to students who want to begin or continue their education.
2018 scholarship applications will be available in the fall.

Adele's Alive Day Run: 40 Miles, 12 Hours, $13k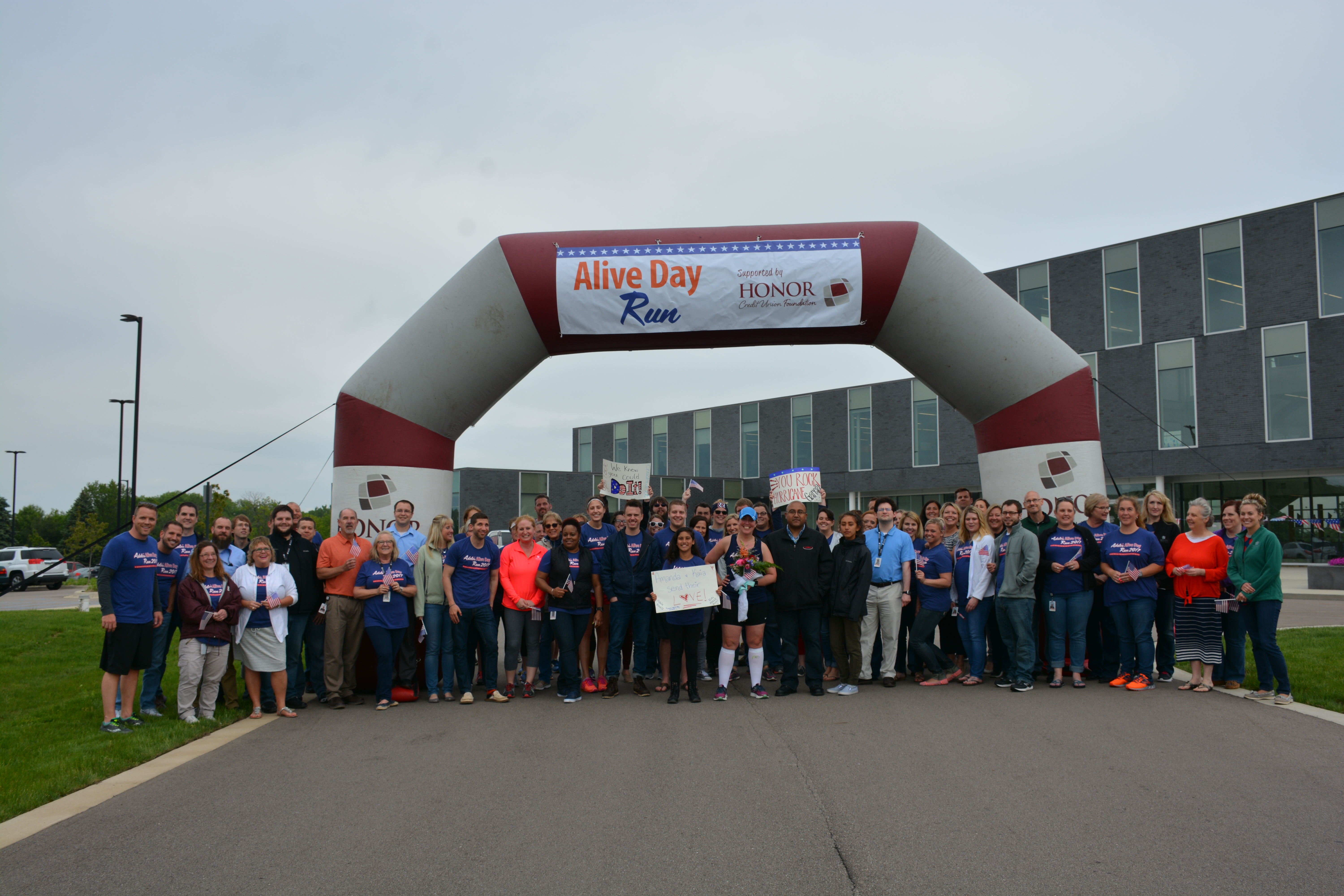 With donations still rolling in, the Honor Credit Union Foundation is excited to announce that Adele's Alive Day Run has not only met, but exceeded, its fundraising goal of $13,000 with a to-date amount raised of more than $13,500! Proceeds are being split between the Veteran Affairs Medical Center, Cereal City Chief's Council in Battle Creek and the Honor Credit Union Foundation scholarship program.
Adele Garcia is Honor Credit Union's Allegan and Plainwell branch manager and sits on the Honor Credit Union Foundation volunteer board. Thirteen years ago, on May 25, Adele was critically wounded while serving in the United States Army in Iraq. She embarked on a 40-mile run around Southwest Michigan last week to raise funds and awareness for other veterans with a goal of raising $1,000 for every year she has been alive since that dangerous day in Iraq. Supported by the entire Honor team, Adele is an inspiration to not only her fellow Veterans but everyone who meets her and learns her story.
"I embarked on this journey to raise much needed funds and awareness for Veterans," comments Adele. "I expected to run 40 miles. I did not expect the outpouring of support from the community and my Honor CU team members. It is truly humbling and hard to put words to how incredible that feeling is."
To learn more about Adele's story and how you can still support her mission visit honorcu.com/adeles-run.

Arbor Financial Credit Union Recognized with Distinguished Award
Arbor Financial Credit Union was presented with the 2017 award for one of "West Michigan's Best and Brightest Companies to Work For". The program recognizes companies that deliver exceptional human resource practices and impressive commitment to their employees.
"It was an honor to accept the award," said Arlene Horton, VP of human resources. "We are like family here, so it was nice to show others just how much we care for our employees."
One of Arbor Financial's thoughtful initiatives is to allow each employee to have a day off on their birthday. As well as round all the employees up for Staff Enrichments days, including games of Jenga and competitive, but friendly, silent auctions to raise money for staff-selected charities.
"We are all about our employees working together, having fun and doing the right thing," said president and CEO Julie Blitchok. "It is a great pleasure to accept such a distinguished award. Without such knowledgeable staff, Arbor Financial wouldn't be where it is today."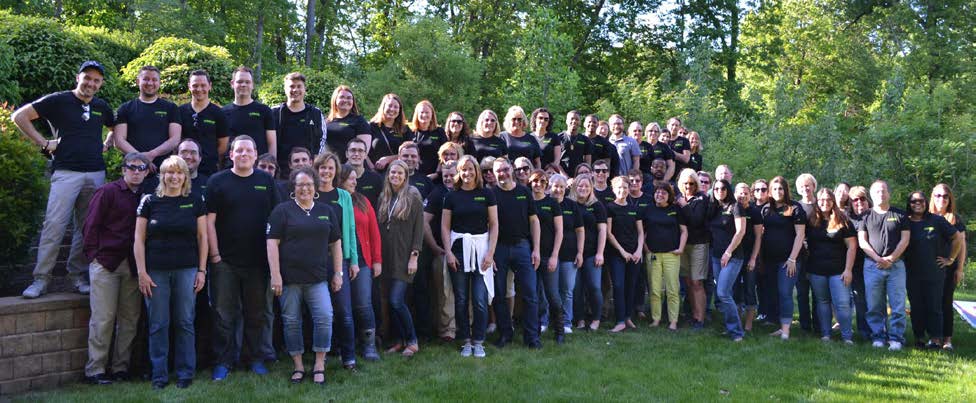 Go to main navigation