Consumers Credit Union Delivers Interactive Financial Education
Consumers Credit Union presented an interactive financial education experience to more than 60 Portage Central High School juniors and seniors earlier this month. The purpose of the financial reality fair #SliceOfLife was to give students a hands-on, engaging experience with the realities of budgeting—taking the abstract notion of "expenses" and making them tangible with real-world numbers and details.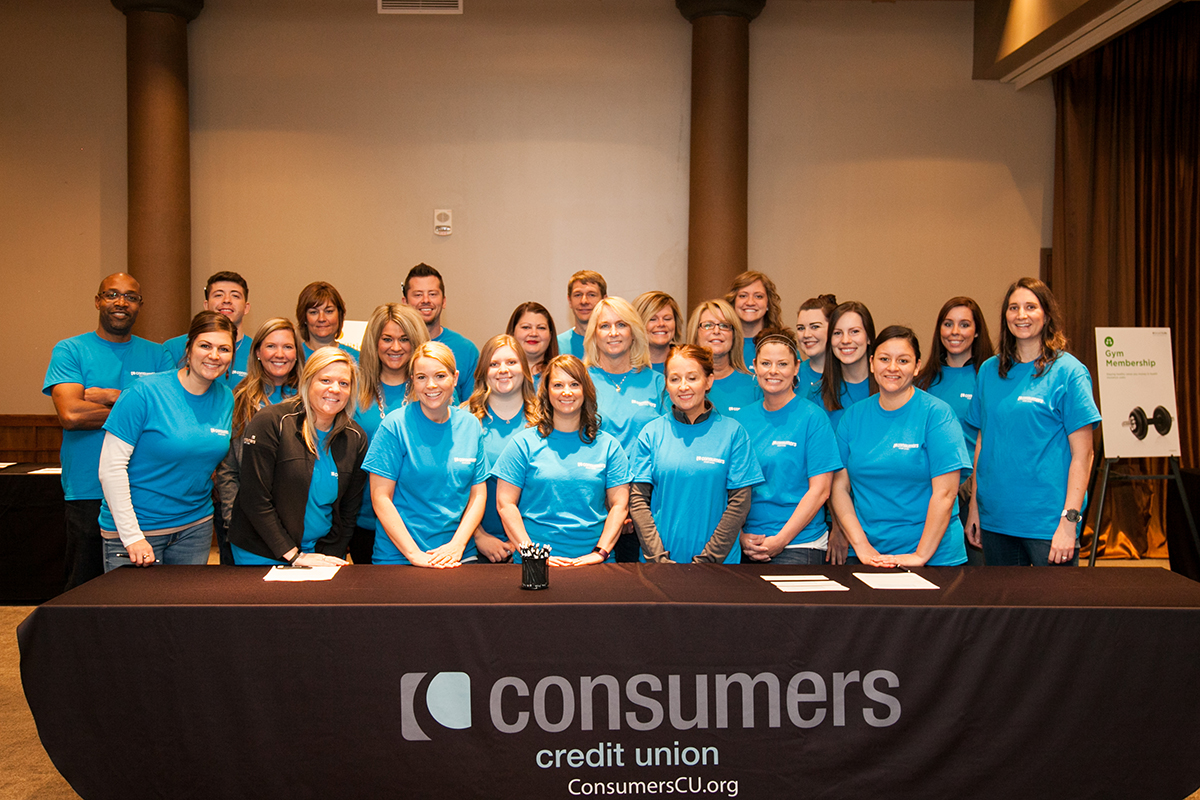 At the event, participants were matched with their career choice and assigned a salary, along with a blank budget. The students moved through required core budgeting tables like housing, transportation and utilities, where they were presented with budgeting choices in each category. Additional tables offered "luxury" lifestyle items like pets, gym memberships and entertainment options. Students were required to make financial choices in these categories as well. The last twist to the fair was the Real Wheel, which contained unexpected expenses like parking tickets or bonus income such as birthday presents. Consumers business partner Nulty Insurance also joined the fun to help answer student questions at the insurance table.
"So many of the volunteers, parents and teachers have told us 'I wish I had this when I was in school!' We're so proud to bring financial education to our communities in this fun and engaging way," said Consumers' downtown office manager Clarence Lloyd.
This interactive financial education fair put into action the personal finance curriculum taught at Portage Central High School by teachers Kyle Larner and Katie Eichstaedt. Students explored career development, education requirements and earning potential prior to the fair. At the event, they were given approximately one hour to complete their task of creating a sustainable monthly budget given their salary, tax requirements and student loan debt.
"This fair made me realize how hard budgeting can be, but helped me put together a plan that worked," said one senior from PCHS. Another added that it helped him to see the impact of his career choice and planning ahead. Many students commented on their new perspectives of the realities of everyday expenses.
The fair was hosted in downtown Kalamazoo at CityScape Event Center, a Millennium Group establishment.
Go to main navigation