LAFCU Donates More Than 7,500 Meals to the Greater Lansing Food Bank During WKAR Campaign
LAFCU teamed with WKAR Radio during its Spring Fundraiser and donated more than 7,500 meals to the Greater Lansing Food Bank (GLFB).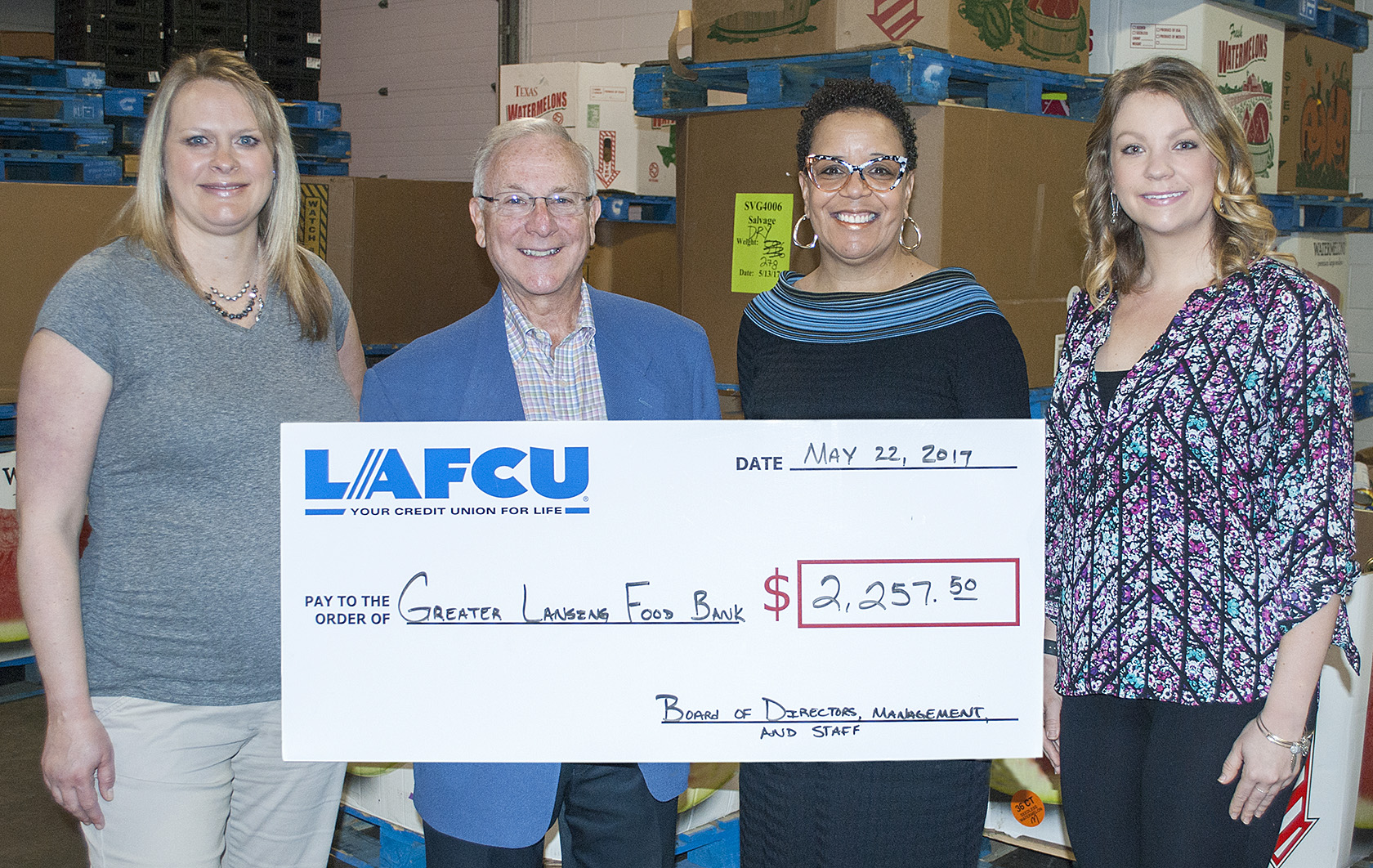 During the WKAR campaign March 24–April 4, more than 640 listeners donated to the station. For each donation, LAFCU donated the cost of a meal for 12 to the GLFB.
"By joining forces with the Greater Lansing Food Bank and WKAR Radio, LAFCU was able to support two important community organizations," said Kelli Ellsworth Etchison, LAFCU senior vice president of marketing. "The recipients of this successful partnership are ultimately the hungry in our community and those who value Lansing area public radio. This helps LAFCU continue to fulfill its mission of people helping people."
WKAR 90.5 FM/HD, 94.5 FM, AM 870 and Radio Reading Service are services of WKAR Public Media, a division of the College of Communication Arts and Sciences at Michigan State University. WKAR is funded in large part by community viewer and listener contributions with additional support from Michigan State University and the Corporation for Public Broadcasting.
GLFB is a non-profit organization providing emergency food to those in need in Ingham, Eaton, Clinton, Shiawassee, Clare, Isabella and Gratiot Counties. Each year the organization serves millions of meals to thousands of people, including children and the elderly, who do not have the means necessary to secure food they need.
Go to main navigation