Veronika Scott Delivers Empowering Keynote at AC&E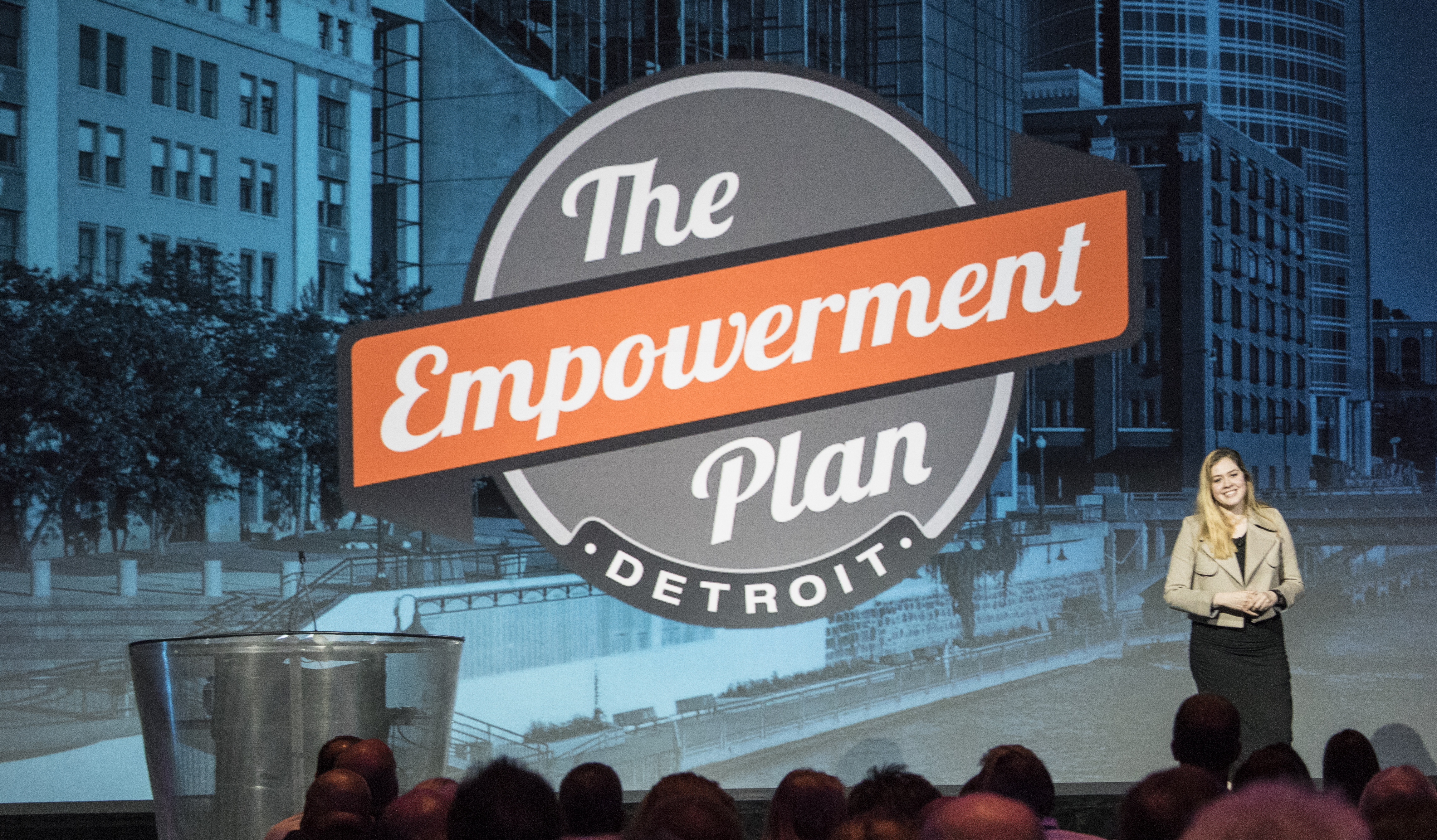 Veronika Scott, founder and CEO of The Empowerment Plan, delivered an appropriately empowering keynote speech today at the MCUL/CUSG 2017 AC&E. Scott shared the story of creating the company that ended up getting her named one of CNN's Ten Visionary Women in the World and one of Forbes' 30 Under 30 Social Entrepreneurs in 2015.
At the top of her speech, she announced she was going to changing gears, veering away from numbers and finances to talk more about her strengths, which, like credit unions is helping people.
The inspiration for The Empowerment Plan, a business designed to break the cycle of homelessness by employing women and training them with skills to produce unique coats for the homeless, originated from seeing her own parents struggle, wishing they had the same support she is trying to give the homeless now.
Talking about her own experience, she articulated the difference in worldview between the constant fear and anger of the poverty and those that are able to own homes and go on vacations. The way her family was viewed, because of their financial situation, was as less than worthy, "It felt like we had to climb out of a hole, just to survive."
She fell in love with the idea of non-profits in college, as an art student. The Empowerment Plan was actually born out of a college project. She wanted to do something to help Detroit, but didn't know where to start. The problems were so large that it was overwhelming to figure out where to begin. But the constant sight of the homeless inspired her, gave her a place to start making a difference.
Scott talked about the animated visits to a homeless shelter in Detroit, where she began asking questions to try and guide where to take her project, and just generally getting to know people without homes.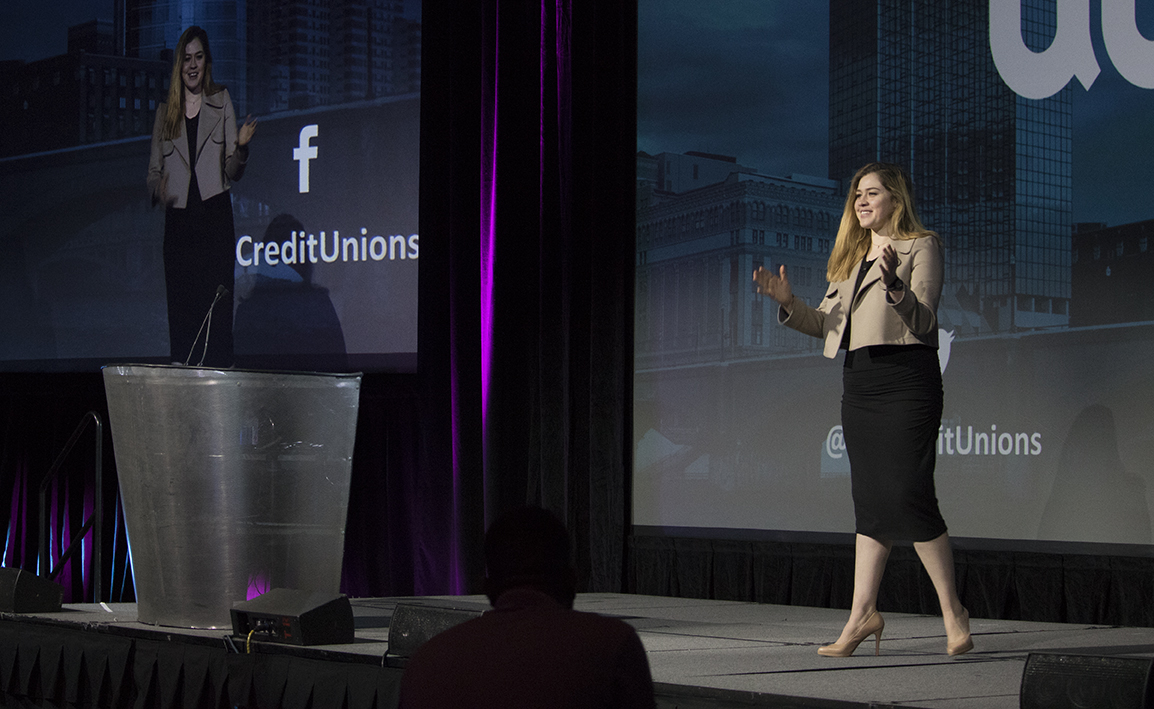 Getting to know the homeless is too often overlooked by organizations trying to offer help, Scott inferred. As an example, she spoke about a "sandwich drive-by." She saw vans that drove through the area of Detroit that was notoriously dangerous, roll down their windows and throw sandwiches at people before speeding off, instead of getting to meet these people and treating them with the respect they deserve. Scott said there are many types of these organizations that "help" people but don't treat them as humans.
Scott's first attempt at her student project, making the EMPWR coat, was a disaster, an "epic failure," but she continued to listen to feedback from homeless people and kept refining her sewing skills. It didn't happen overnight, but eventually people actually wanted the coats.
While the coats were a major accomplishment, Scott realized that it was just a band aid for a systemic issue. What these people needed were jobs. Out of this realization came the idea to hire unemployed women to work for The Empowerment Plan, sewing its coats for the homeless.
Today, many of the women that started working for The Empowerment Plan have moved on to work at places like Quicken Loans. "People need time to be financially independent and stable," Scott said. "Poverty is everywhere, and creating that stepping stone is really important to us."
Scott is changing the way hiring is done, trying to prove that homelessness shouldn't be a life sentence and that it doesn't define a person.
The Empowerment Plan has now distributed over 20,000 coats to 49 different states, and will soon begin selling to the public in order to create revenue to take the company to the next level, said Scott, enabling them to continue providing for homeless people.
Go to main navigation