Mid-Michigan Chapter of Credit Unions: Chapter Effectiveness Fueled by Collaboration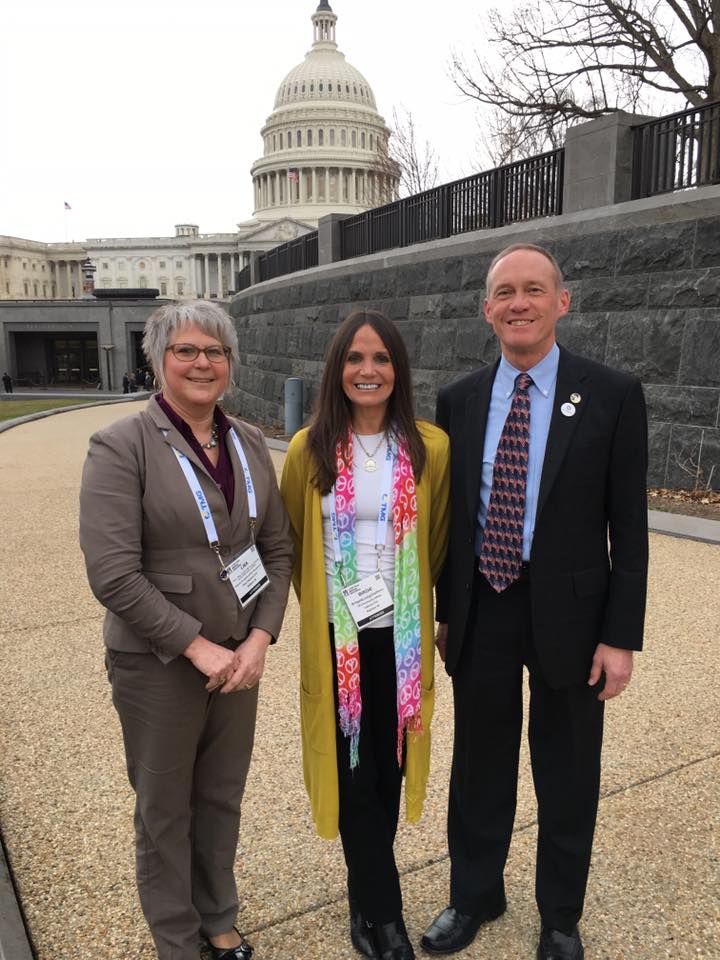 From their charity work in the Saginaw community to grassroots advocacy and fundraising efforts, the Mid-Michigan Chapter of Credit Unions proves over and over that they can make a difference by coming together.

At last year's AC&E, this chapter woke up early one morning to put on the Mid-Michigan Chapter Charity Fun Run, raising thousands of dollars for Children's Miracle Network. It was so popular, that it is now an official agenda item for the 2017 AC&E.
This is just one example of how this chapter has learned how to effectively mobilize in order to positively impact those in need. The Mid-Michigan Chapter also takes educating our law-makers very seriously and it shows; their legislative breakfasts routinely have amazing turnouts of 80 people or more. They also banded together in 2013 to start the charity organization Impact Saginaw, which offers hundreds of children in the Saginaw area the opportunity to participate in things they may not be able to otherwise (family trips to the zoo, hockey games, movie nights, etc.).
"The Mid-Michigan Chapter knows credit unions exist to help people and be a driving force that enriches the lives of members and the community. We believe that what we do individually and collectively has a positive ripple effect on the quality of life and an economic impact," said the chapter's chair, Bridget (Looby) Staffileno.
Bridget, vice president of community affairs at Catholic Federal Credit Union, said that the chapter has adopted the core philosophy, "people helping people," and adapted it across the board, "We carry it to a whole new and powerful level by combining our resources and working as one‒something like 'credit unions helping credit unions.'"
"We have a shared love for our community and have seen the positive effects that our collaborative efforts have made," Staffileno continued. "Credit unions in the chapter should lift one another up, inspire each other to do more and put egos aside for the greater good. Working together will not only make the credit union industry stronger, it will strengthen the families and the community. Success breeds success!"
The Mid-Michigan Chapter of Credit Unions has a love for both the Saginaw community and the credit union community as a whole, and it shows through their unceasing dedication and advocacy. As a result of their hard work, this chapter was recently chosen as the recipient of MCUL's 2017 Chapter Effectiveness Award.
"We are humbled to receive such recognition. I have such adoration for the credit union industry and an even deeper affection for the Mid-Michigan Chapter," said Staffileno. "Our chapter is so special on so many levels and I am honored to be the chair and to be among people who share a common passion and commitment for our members, community and each other's credit unions. There is no other industry like ours."
The chapter will be formally awarded at the Honor Awards Breakfast on Saturday, June 10, during MCUL/CUSG's 2017 AC&E.
This article originally ran in the Quarter 2, 2017 issue of Contact Magazine.
Go to main navigation