Capitol Area Chapter Sees Large Turnout at Legislative Breakfast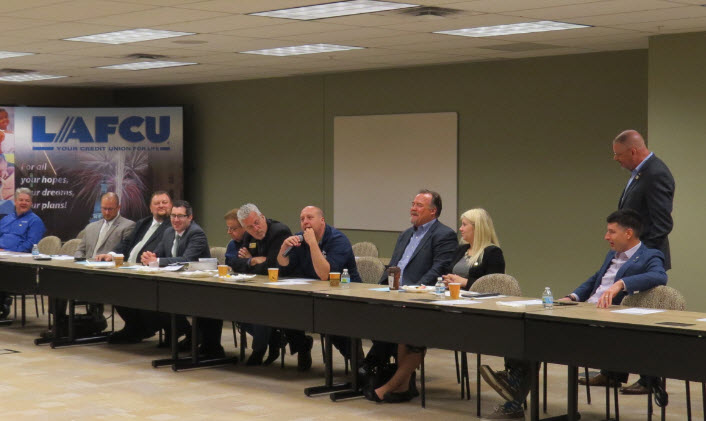 The Capitol Area Chapter of Credit Unions hosted a legislative breakfast on May 19 in Lansing with federal and state elected officials and staff. Around fifty credit union leaders were on hand to discuss current state and federal legislative issues.
Staff from U.S. Senator Gary Peters, Congressman Bishop and Congressman Walberg's office were in attendance, as were state Senators Curtis Hertel and Rick Jones, and Representatives Sam Singh, Tom Cochran and Tom Barrett. Discussion consisted of active state and federal credit union issues, including, regulatory relief, data breach and payday lending.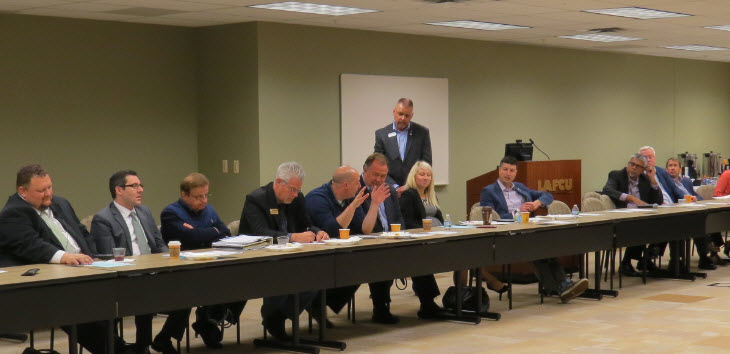 Chapter legislative breakfasts are a great way to interact and share the credit union difference with local elected officials. To schedule a chapter legislative event, contact Political Affairs Coordinator Haleigh Krombeen or via phone at 800-262-6285 ext. 459.
Go to main navigation