In Brief...
PFCU Awarded McCrumb Scholarships to 10 High School Seniors at their 69th Annual Meeting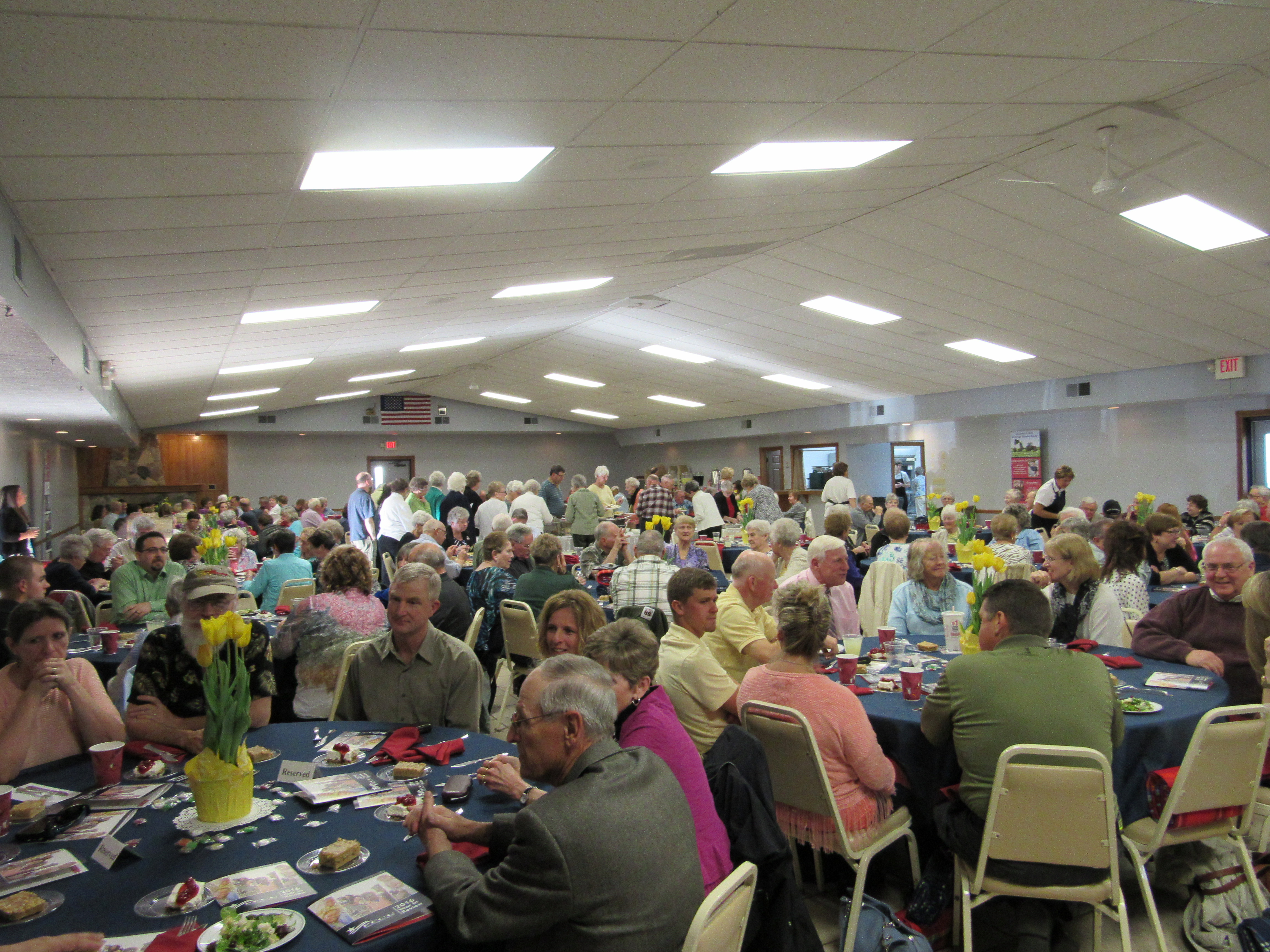 PFCU has completed the task of selecting 10 high school seniors from the 2017 graduating class as McCrumb Scholarship recipients. These students were selected from the communities PFCU serves to equally share in $10,000 of scholarship monies. PFCU invited these McCrumb Scholarship winners to attend the 69th Annual PFCU Annual Meeting on Saturday, April 22. The winners were announced and presented with their scholarship check and the opportunity to meet fellow award winners. The PFCU scholarship committee took many hours to pour over countless scholarship applications and met for intense discussions to select the winners from a very qualified pool of candidates.
PFCU has been offering $1,000 McCrumb Scholarships for the past 16 years and this year is no different. The purpose of the McCrumb Scholarship is to recognize and encourage scholastic achievement, community involvement and excellence in character. This year, PFCU added five scholarships for a total of 10 and encouraged students who were seeking education in a skilled-trade to apply as well.
"Skilled Trade occupations are in high demand and we anticipate that demand will continue," said Madeline Shellberg, community outreach and education specialist for PFCU. "PFCU is proud to give back to its communities and this is just one more way to celebrate our members, especially those taking their first few steps into adulthood and establishing their own financial habits and goals."
PFCU strives to be the leader in empowering students, specifically graduating seniors, to continue their education. In that spirit, PFCU plans on continuing this scholarship tradition.

MCCU Donates Computers to Marshall Academy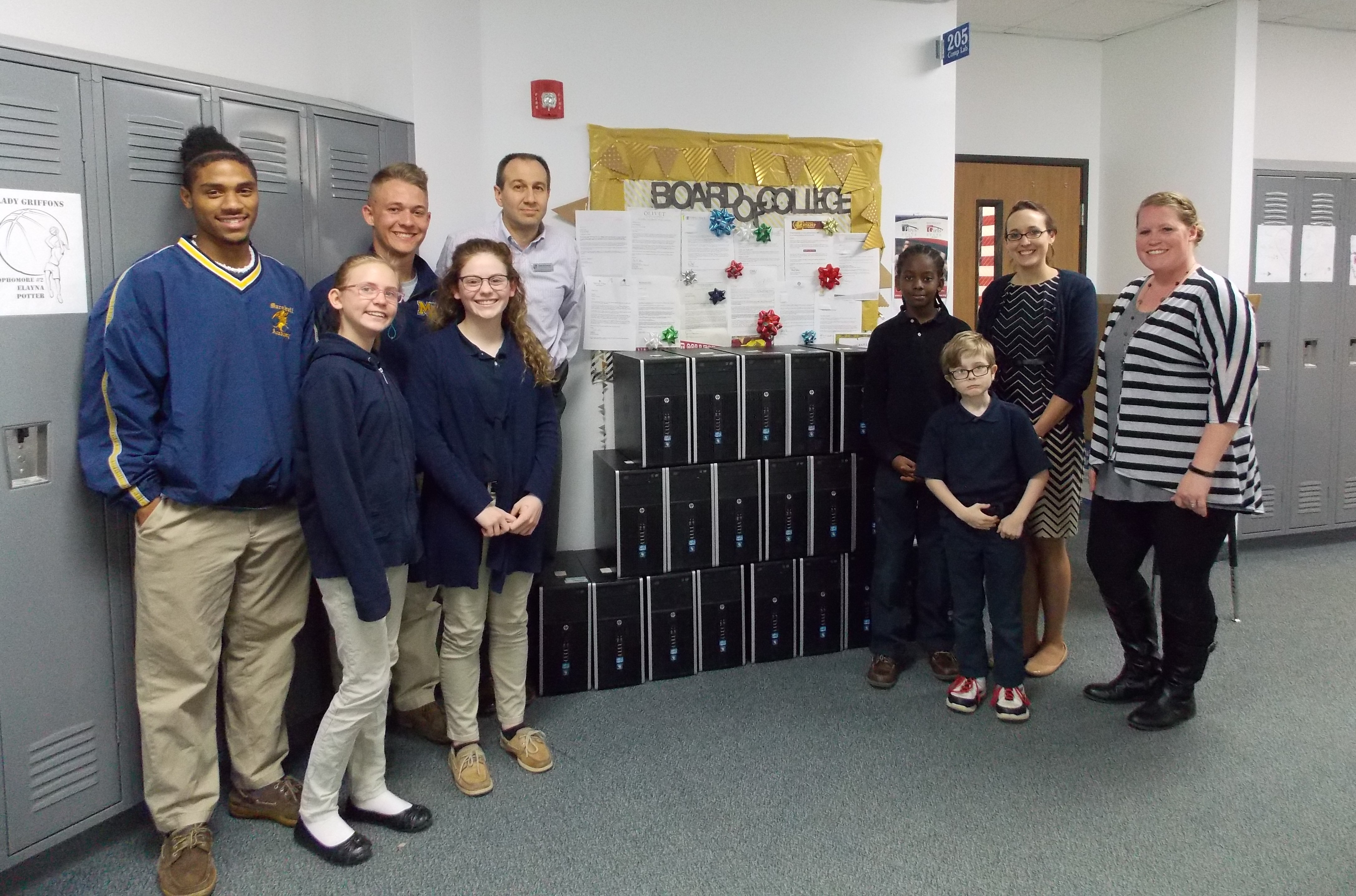 Marshall Community Credit Union recently completed an organization wide computer refresh. Rather than disposing of the computers, MCCU's VP of information technology John McKenzie and IT applications analyst Silveria Luna-Stepp, cleaned the hard drives and returned each machine to its original factory specifications.
"Our technology refresh plan allows us to keep up with the technology to serve members while giving gently used equipment back to the community," McKenzie said. "Often hardware which is no longer compatible with MCCU's primary systems still has remaining usefulness for others," he continued.
The computers were then donated to Marshall Academy where they will be used in their school's computer lab. "We are very thankful for the donation," said Marshall Academy Headmaster Leslie Katz. "They will be immediately put to use here at the school."

Alpena Alcona Area Credit Union Hosts Teen Reality Fair at ACES Academy
Alpena Alcona Area Credit Union hosted a Teen Financial Reality Fair at ACES Academy in Alpena. The reality fair is an event that allows students to simulate the cost of living for one month as an independent adult.
Weeks before the event students at ACES Academy chose a career path they would like to pursue after high school, then based on that career choice they were assigned a starting salary. The day of the event, students were given a budget worksheet with their income after taxes, a credit score, a credit card balance and a small savings account balance. The students then visited 12 lifestyle stations to choose from different options on how they wanted to live as an adult. Once the students had visited all the stations, they met with a financial advisor to go over their choices and see if they fit into their monthly budget.
The students at ACES shared how this experience opened their eyes to how tough balancing a budget can be, but after the reality fair felt much better prepared to start budgeting on their own. Students and staff expressed how grateful they were to have this program come to the school and teach students financial literacy that they are currently not being taught.
Go to main navigation