MSUFCU's Clobes Receives Inaugural Future Thinker Award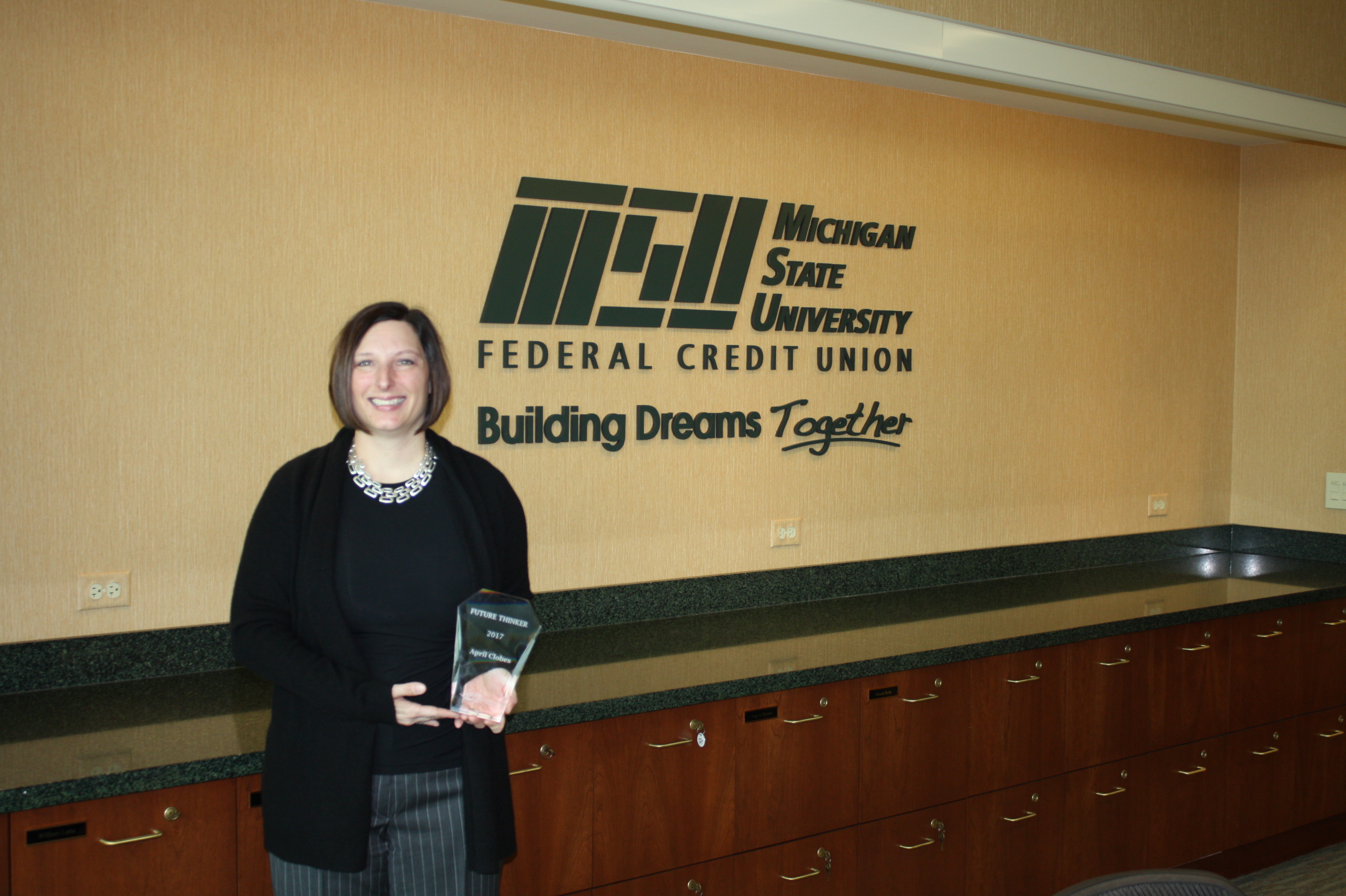 Michigan State University Federal Credit Union (MSUFCU) is pleased to announce the selection of April Clobes, its president and CEO, as the inaugural recipient of the 2017 Future Thinker Award, presented by the GreenLight Business Model Competition on March 29.
The GreenLight Business Model Competition was co-created by Spartan Innovations and MSUFCU in 2013 and works to expand entrepreneurship and small business success throughout Michigan. Participants in the annual competition have the opportunity to pitch their business plans to a panel of judges, network with some of Michigan's top talent in angel and venture capital investment and help encourage small business and startup ventures. In the competition's five years, MSUFCU has participated as a co-creator, sponsor and representative on the judging panel.
Further recognizing entrepreneurs in the community, GreenLight created the Future Thinker Award this year, with Clobes as the 2017 recipient. Paul Jacques, director of student and community engagement at Spartan Innovations remarked: "April is the first Future Thinker recipient because she inspired it. April began this competition and her vision and leadership are vital to the greater Lansing area's thriving entrepreneurial ecosystem."
"I am honored to receive this award," commented Clobes. "Helping entrepreneurs and small business owners is critical to the vitality and success of our community, our region and the state."
Go to main navigation