AC&E: New App is Where it's All Happening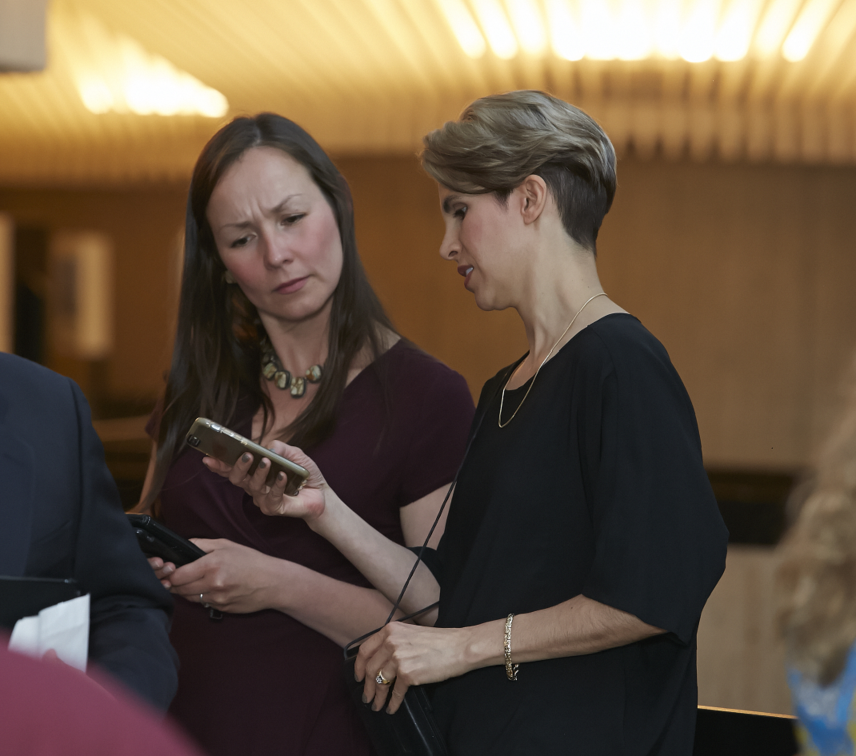 The energy will be high at this week's MCUL & Affiliates 2017 Annual Convention & Exposition, being held at the Amway Grand Plaza & DeVos Place in Grand Rapids. Attendees are being encouraged to bring along a mobile device and download the MCUL/CUSG 2017 AC&E app where all kinds of helpful tools will make it easier to navigate the AC&E, interact with others, access session information, view handouts and have fun!
Attendees may create a personalized schedule, learn about the speakers, find area restaurants, connect with vendors, view the floor plan and even schedule an Uber ride. The app is also a great way to connect with Slido, an interactive tool that will be used Center Stage! on Thursday and Friday so attendees may ask questions and get in the conversation with keynote speakers Veronika Scott and Dan Schulman. Watch this video for an introduction to Slido.
Visit the App Store or Google Play to download the MCUL/CUSG 2017 AC&E App.
What to know before you go? Online bidding will be available for the silent Auction for Advocacy, and attendees may set up their accounts ahead of time and view items by clicking here or by tapping on the Auction icon from the AC&E conference app.
There will be a new interactive trivia game being played using a mobile device and participants can earn points and follow the leader board to see who will win one of the four top prizes. Check out this new networking activity by setting-up SCANTrivia in advance, or prepare now to play SCANTrivia from the MCUL/CUSG 2017 AC&E App.
The best way to view speaker presentations and handouts is also by using the MCUL/CUSG 2017 Conference App. Simply tap the "Agenda" icon, choose the session you are interested in and scroll down to look for links and/or documents to open. For those who prefer to print handouts in advance, it's easy to find this information at MCULace.com under the "Training and Handouts" tab.
Attendees are encouraged to check their email for confirmations that have been sent with other important event details. Those who arrive on Wednesday, June 7 are reminded that the fun starts right away with the Michigan Credit Union Foundation Corks for a Cause Networking Extravaganza that evening on Wednesday Night 7:30 to 9:30 pm in the Wolfgang Puck Lower Level private dining area.
Go to main navigation