MCUL's Young Professional of the Year: Award Winner Finds Industry Inspiration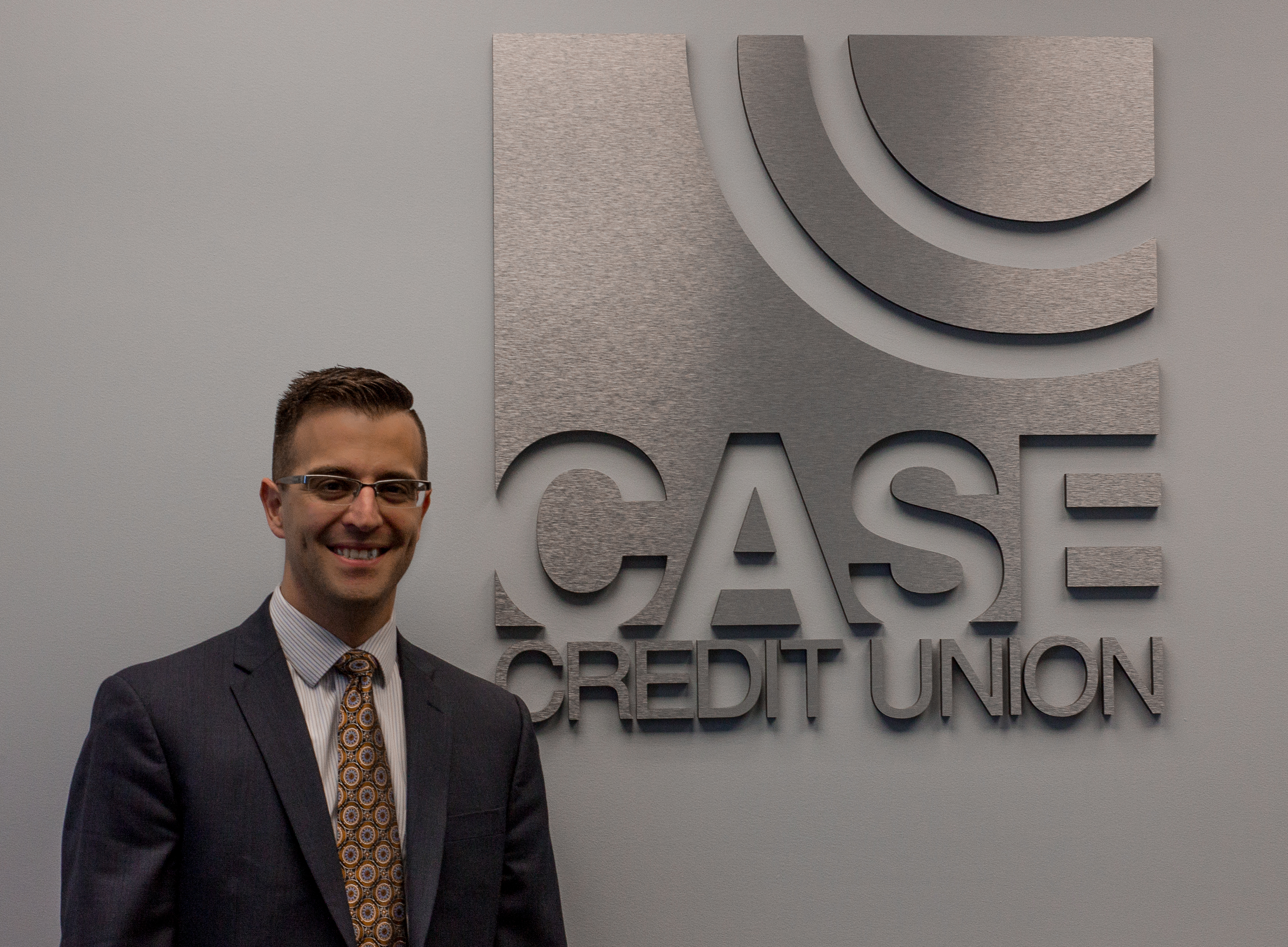 In 2011, Jacob Darabos joined CASE Credit Union as their internal auditor. Because that position was new at the time, Jacob had a chance to build the department from the ground up. That process included close interaction with employees ranging from tellers to C-level staff and board of directors.
After just six months, Jacob moved from internal auditor to vice president of finance and chief financial officer. Now at just 31 years old, Jacob's commitment to the credit union community has only continued to increase, and the impact he has had on the organization through mentoring other leaders, financial planning and profitability is impossible to ignore. His ability to do so much in such a small amount of time is a remarkable achievement, and we're excited to see what heights he reaches next.
Unsurprisingly, Jacob was recently named MCUL's 2017 Young Professional of the Year. This award, given annually, recognizes individuals under the age of 40 who have proven dedication and enthusiasm in the industry.
MCUL took a couple minutes recently to discuss his success and inspiration.
Q: What is it about our industry that drives you to continue making an impact in it?
A: To say that credit unions put people first and strive to support their local communities is a strong understatement. The amount of time, resources and support that credit unions provide to their communities and members is unlike anything I have ever experienced. The pride in knowing that you are truly making an impact in yours members' lives and helping them to be more financially successful is unbelievable. From my perspective, this commitment and dedication is unmatched by any other industry I have observed or worked in. The member-owned financial cooperative that defines the credit union industry means so much more than being able to offer lower loan interest rates and fees–it is a community of people who truly care for one another. Simply being part of such a great movement motivates me to continue doing everything I can to contribute.
Q: You have achieved a lot of success in such a relatively short career, thus far. What do you attribute that success to?
A: So many people and events have had such big impacts on the course of my career that it would be impossible to name them all, but I can say with confidence that I have been blessed to always have support and encouragement to achieve the goals I have set for myself. Family, friends, co-workers and many others have always pushed me to do my best. And while I have certainly learned a lot from my previous managers and my current CEO, it is really their support and encouragement that helps me continue moving. To supplement all the support I have received, I have always had high ambition and drive to succeed at any endeavor I undertake. Finding my place in the credit union industry just helped me focus that drive in a place that I knew I wanted to make my career.
Q: What advice can you offer other young professionals?
A: If I learned one lesson so far in my short career, it has been that nothing is free and nothing comes without hard work. If you want something, you cannot simply wait for it to be given to you. Find a support system that will be there for you unconditionally. Seek out a great mentor, ask questions and work tirelessly to achieve your goals. When you grow impatient and feel that you haven't yet achieved enough or haven't progressed in your career as you would like, use that as motivation to work harder. You cannot force success, but if you work hard and make continuous improvements, it will come to you.
Jacob will be formally awarded at the Honor Awards Breakfast on Saturday, June 10, during MCUL/CUSG's 2017 AC&E.
This article originally ran in the Quarter 2, 2017 issue of Contact Magazine.
Go to main navigation