OUR Credit Union Teen Members Participate in Savings Challenge
Recognizing a gap in benefits for teen account holders, OUR Credit Union created a two month long Savings Challenge to encourage their teen members to develop regular savings habits. The challenge was structured to motivate intentional savings by having teens set a goal as well as offering a $100 raffle incentive at the end of the challenge.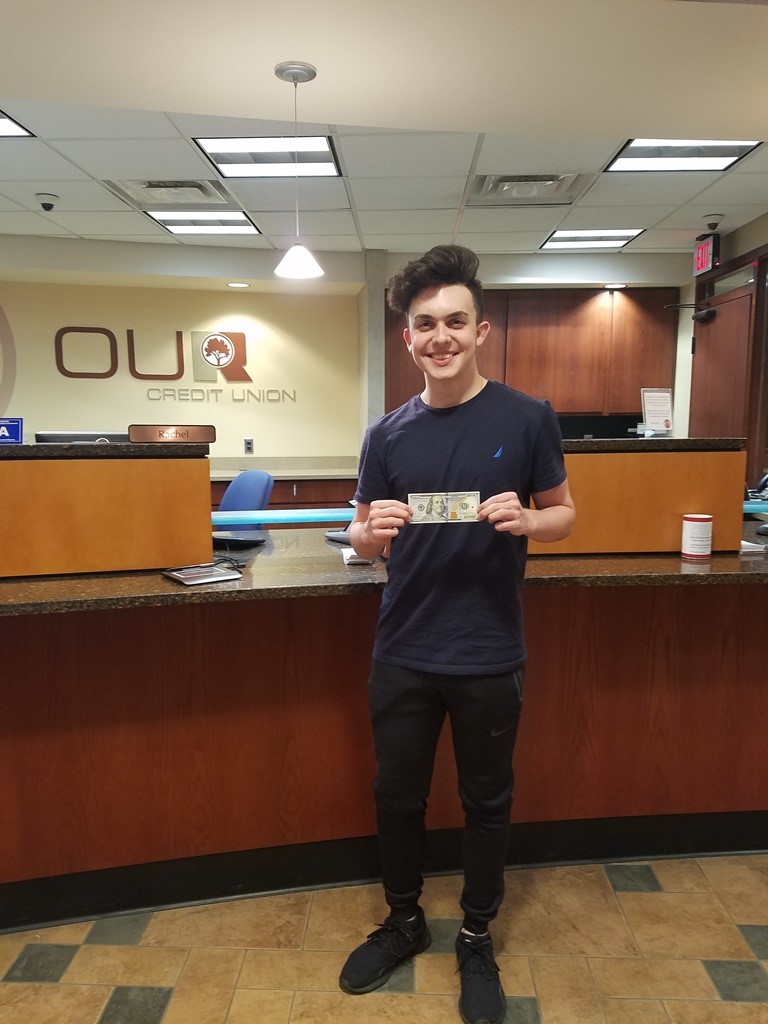 The challenge ran during February and March, inviting teen members to turn in a card for every $50 saved which would be added to the raffle at the end of the challenge.
"Navigating personal finance can be challenging. For a teenager it can be an especially daunting experience. Saving, budgeting, and spending habits are often formed without structure leaving teens financially lost or ill-prepared for the future. We want to help teens develop smart money habits now that will equip them in the future," said Senior Marketing Specialist Janice Quigg.
74 teen members participated in the challenge, turning in more than 2,000 cards, equaling more than $13,000 saved. Upon completion of the challenge, it was calculated that participants actually saved more than $16,000 during the two-month time span.
OUR Credit Union teen members found the challenge encouraged them to save deliberately. Brenden C said, "The Savings Challenge is helping me put my money away instead of spending it. I'm saving for a car."
"I am saving for a new computer. It's my first big thing to save for," said Sheldon J.
OUR Credit Union is pleased with the results and the motivation of their teen members to save intentionally. As a result, the Teen Savings Challenge will run again over the summer to encourage those who take on summer jobs to participate.
Go to main navigation