Money Smart Week: Michigan Students Receive Financial Advice at Federal Reserve Bank of Chicago̵

During Money Smart Week (April 22-29), the Michigan Credit Union Foundation (MCUF), working with the Michigan Council on Economic Education, hosted the state finals of the Personal Finance Challenge.
The Personal Finance Challenge started earlier this month with small teams from high schools across the state participating in online financial literacy tests (based on the National Standards for Financial Literacy from the Council of Economic Education).
In total, 918 students from 22 schools participated in the online qualifying round. This is an improvement on last year's competition, which saw 749 participants from 14 different schools.
Last week, the 20 highest performing teams headed to the Federal Reserve Bank of Chicago‒Detroit to compete. International Academy, located in Bloomfield Township, Oakland County went on to win the Personal Finance Challenge state finals. They were awarded a $2,000 prize (to be split among team members for an MESP investment). International Academy will go on to represent Michigan in the national finals, located at the Federal Reserve Bank of Kansas City, May 5, 2017.
In the morning, before the Personal Finance Challenge state finals, all attending students took part in a Financial Reality Fair. The fair was coordinated and hosted by Michigan Schools & Government Credit Union, and with the help of volunteers from many different Michigan credit unions.
Through a one-day "real world" simulation, these fairs offer students a hands-on budgeting experience. Through separate stations, they choose all of the details of their career and lifestyle.
After going through every station, each student sits down with a financial counselor‒a credit union representative that analyzes their budget, step by step‒to find out if they came in under or over budget. This step is where most of the teaching happens.
Jim Francis, CEO of Jackson Community Federal Credit Union, was one of the financial counselors of the Financial Reality Fair. He said that it's routine for participants to make decisions that will have them come in under budget at the end of the day, but whether that is a realistic expectation for their life or not is a different question.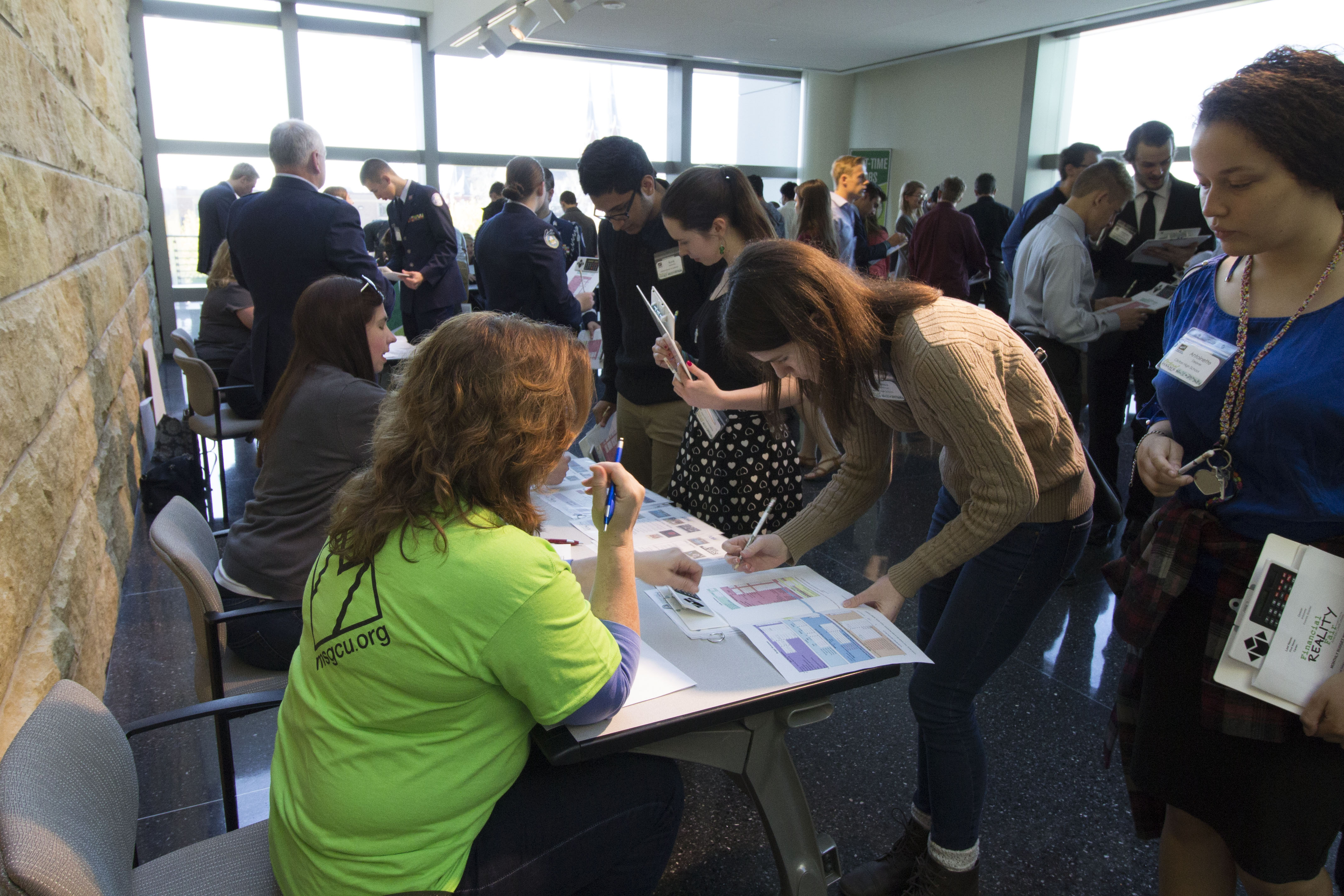 "They try to make decisions that have them living a spartan lifestyle. For instance, they say they'll be living at home even though they're making a salary. Or they're making a $200k salary but they say they're only going to spend $90 a month on entertainment," said Francis.
Francis sees it as the counselor's job to try and set more realistic expectations for the students, conveying to them that, for instance, with a large salary, you are going to want to spend more money. Or, it might be easy on paper to say that you are going to live at your parents' house while you make a salary, but realistically, many will want to be on their own, in their own apartment or house.
Francis said that most high schools students don't yet understand the importance of their credit score. "The biggest thing is knowing their credit score and how that is going to change their life dramatically," he said. "Two kids made the same amount of money but their credit scores were drastically different and that changed what they can do, financially."
The Financial Reality Fair helps young adults understand how all of their financial choices affect their credit score.

When kids see their score is low, Francis said, "I tell them, if they straighten up their situation, in a year, it's possible to improve that score, and then I tell them about how they can go about renegotiating their credit score."
Francis is an active participant at Financial Reality Fairs throughout the year. Summing up the activity, he said, "This is about understanding the cost of life. Life is meant to be enjoyable; you want to be able to enjoy it. These fairs help students understand their priorities so they can enjoy what they want."
"By offering all 20 teams a Financial Reality Fair at the Personal Finance Challenge, we hope that the life simulation experience enhances the student learning and increases the visibility of the Fairs," said Beth Troost, executive director of MCUF. "The teams are from different schools throughout the state, and we hope the students and their teachers will go home from the competition spreading the word about the benefits of these credit union facilitated fairs."
With help from the Foundation, Michigan credit unions facilitated 32 Financial Reality Fairs in 2016, helping more than 2,600 high school students prepare for a successful financial future.
Go to main navigation