In Brief...
NCUA, CDFI Fund Host A Conference Call for Low-Income Credit Unions Interested in Becoming a CDFI May 9
Have questions about the streamlined CDFI certification application or process?
This conference call on May 9 at 2:00p.m. is for low-income designated credit unions that want to learn how to qualify for the Community Development Financial Institutions Fund's streamlined application for CDFI certification. Representatives from both agencies will be available to answer your questions about the application and process. NCUA will accept loan data from low-income designated credit unions for analysis from May 1 through May 26. There is no charge for the analysis or to participate on the conference call.
Advance registration is not required. A follow-up email with the conference number and access code, will be sent.
More information about CDFI certification for credit unions is available on NCUA's website.

Catholic Vantage Financial hosts Credit Report Workshop on May 10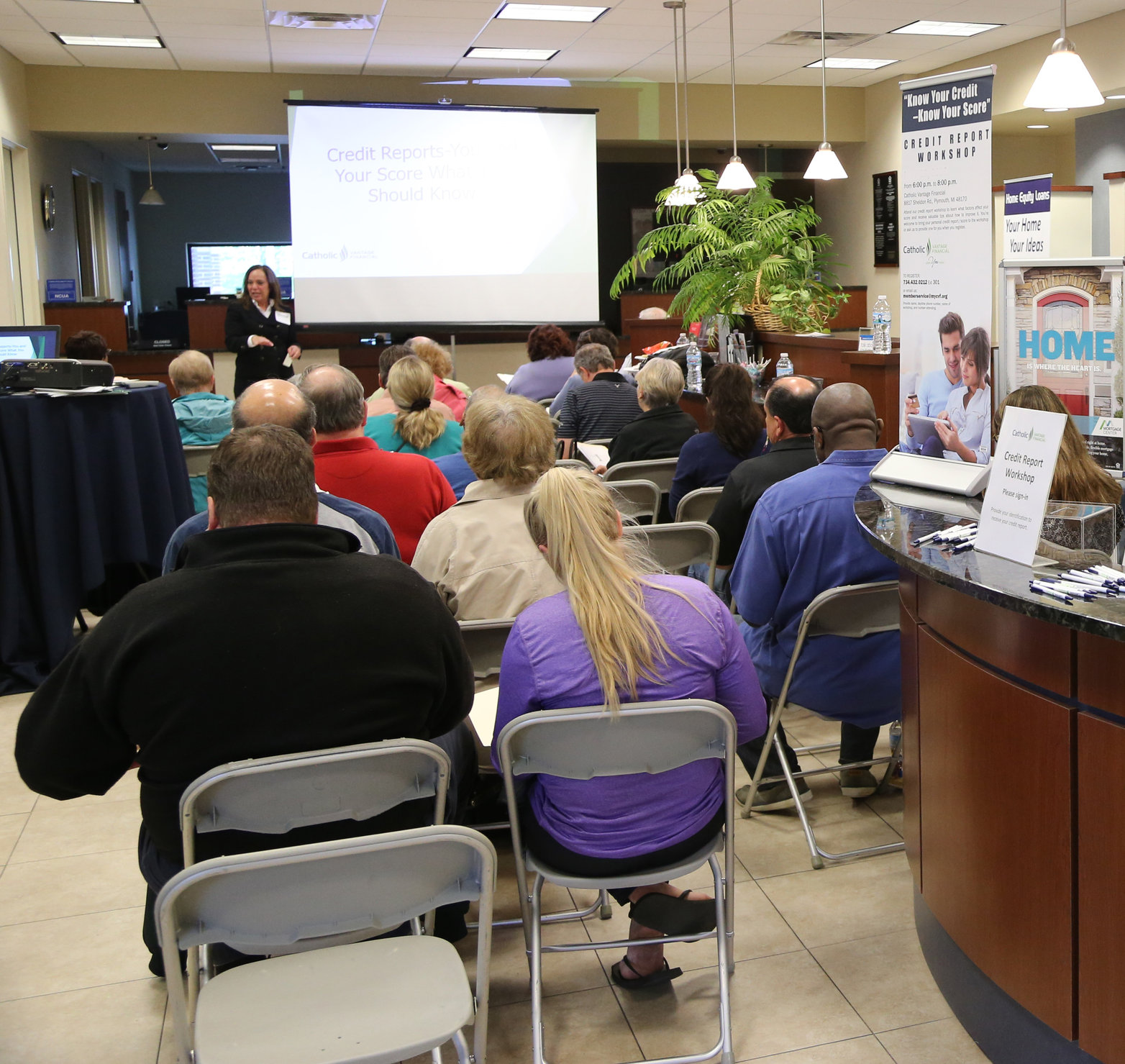 Catholic Vantage Financial (CVF) will host a credit report workshop for the public on Wednesday, May 10, 2017. The workshop "Know Your Credit–Know Your Score" will be held from 6:00–8:00 p.m. at the credit union's Plymouth branch located at 8817 Sheldon Road, at the northwest corner of Sheldon and Joy Roads.
"When you're applying for credit to purchase a home, lease a car and make other purchases, your credit score can make a difference in approval and financing options," said Emma Teller, CVF's vice president of marketing and business development. "Many people are unaware that their credit score can also affect their insurance premiums."
During the workshop, attendees will learn about factors that can affect your credit report, how to get a free report and how to make a dispute. Guests will also receive valuable tips and real strategies that work to help improve your credit score. New borrowers will also find out how to establish credit and earn a good rating.
Attendees are welcome to bring their personal credit reports and scores to the workshop or request one from a member service representative.
"We want to help people become better consumers by providing resources and tools that help them get ahead financially," added Teller.
To attend this free workshop, register online at mycvf.org/credit-workshop/ or call (734) 432-0212.

TBACU Wins First Annual Paul Bunyan Chapter Challenge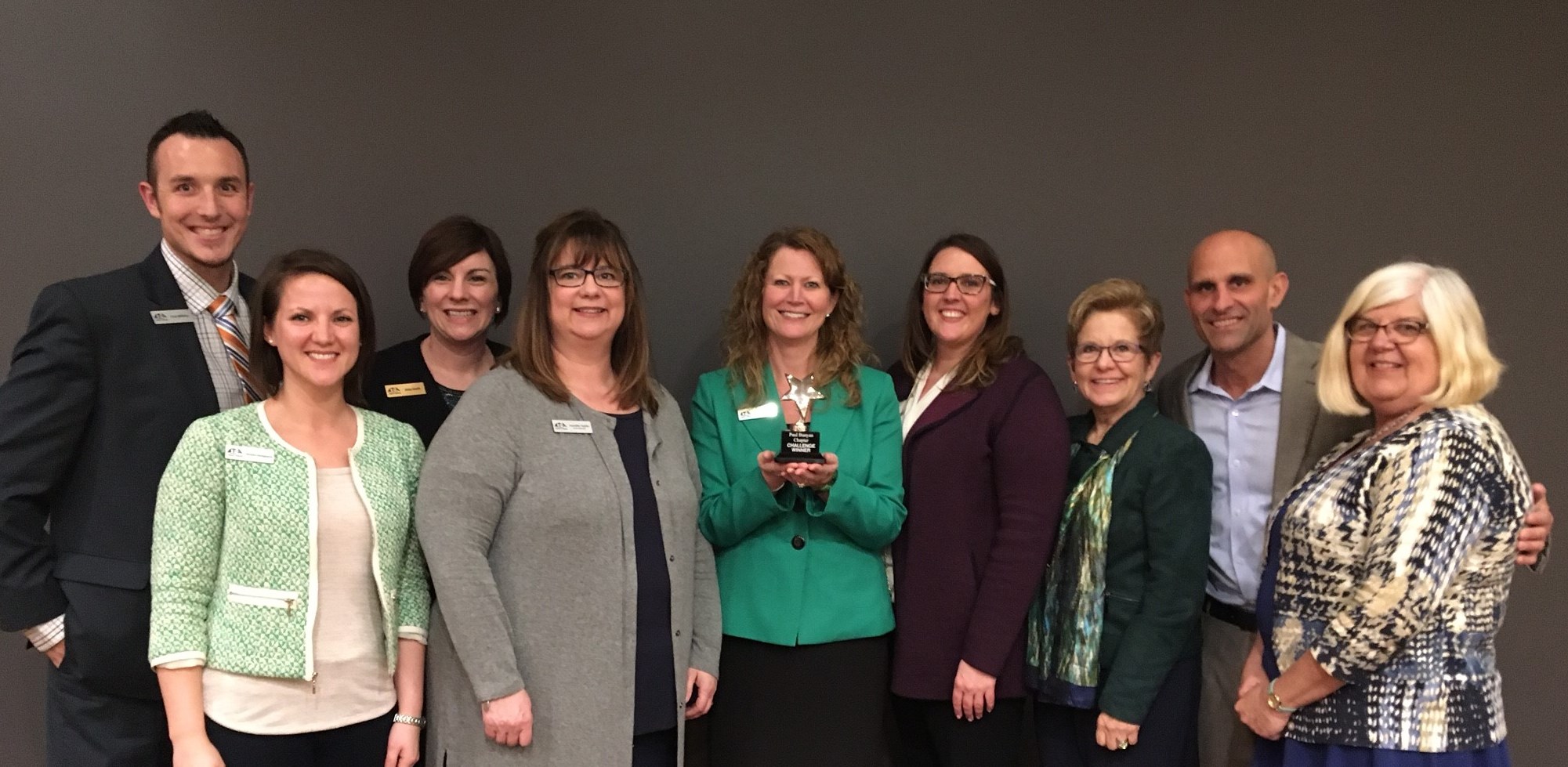 TBA Credit Union was announced the winner of the Paul Bunyan Chapter Challenge on April 20, during a meeting at Crystal Mountain Resort & Spa. 4Front Credit Union, Filer Credit Union, Forest Area Federal Credit Union, TBA Credit Union and Safe Harbor Credit Union all participated in the first annual Paul Bunyan Chapter Challenge.
"We were delighted to win the Paul Bunyan Chapter Challenge," said Karen Browne, TBACU CEO. "Our team and board members give so much of their time back to our community and it is wonderful to highlight their dedication to our mission. We will proudly display the trophy at our Front Street Branch and look forward to another chapter challenge later this year."
The five credit unions completed more than 2,500 hours of volunteer service between July 1, 2016 and December 31, 2016. The winner of the challenge was selected by the highest average number of volunteer hours per team member. TBACU achieved an average of 15 hours, Forest Area Federal Credit Union came in second with an average of 11 hours. Filer Credit Union and Safe Harbor Credit Union tied for third with an average of 10 hours and 4Front Credit Union averaged 5 hours.
Go to main navigation