MCUL GAC: Legislative Update and Message from the CEO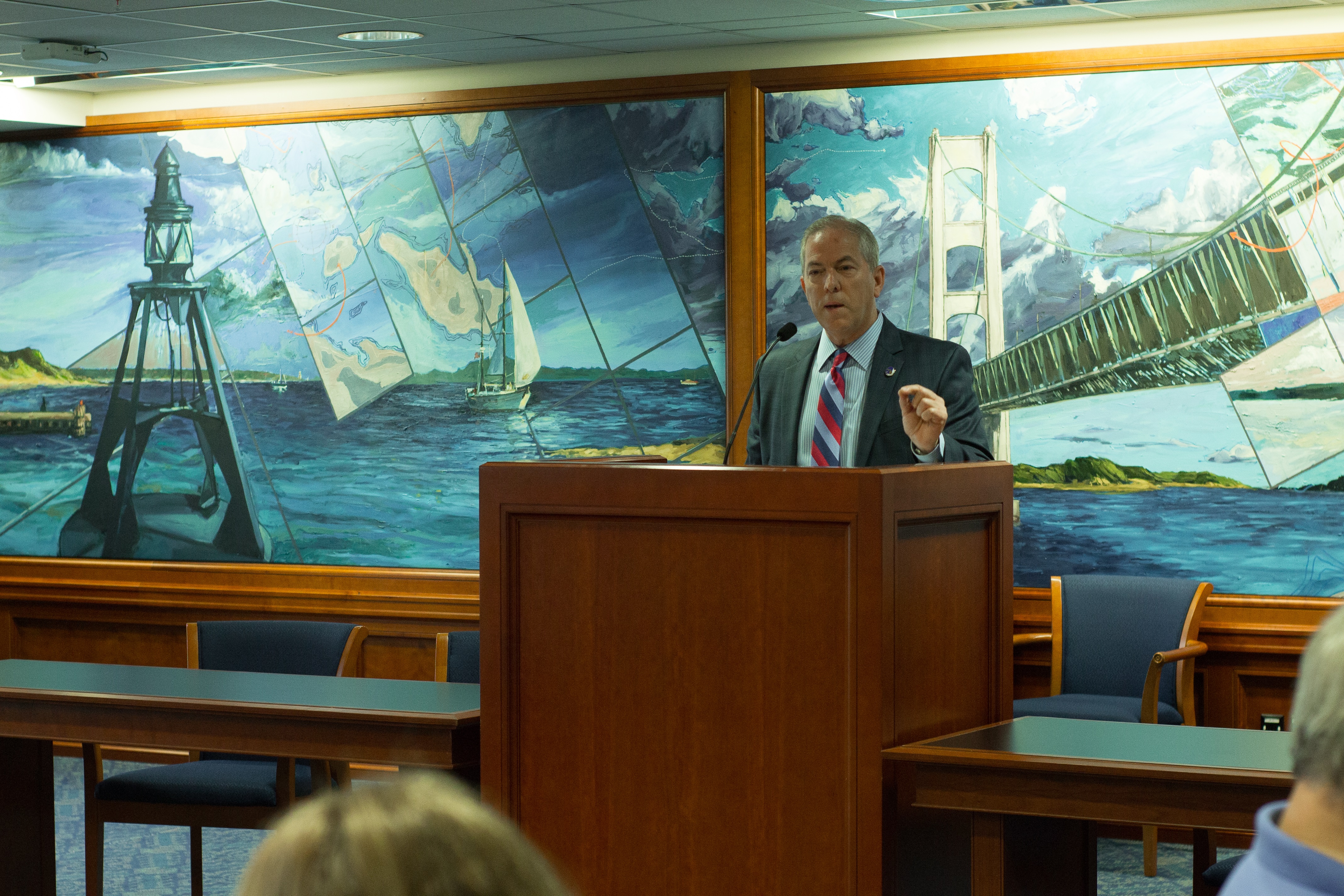 MCUL President and CEO Dave Adams set the tone for the 2017 MCUL GAC this morning when he said, "This event is about helping lawmakers' constituents have easy access to affordable financial services."
Adams then gave a brief overview of MCUL's legislative priorities and upcoming issues at the state and federal level, making clear that regulatory relief and continually advocating for exemption from the Consumer Financial Protection Bureau (CFPB) remains a priority.
With the new Trump administration, Adams said, tax reform is on the agenda. Credit unions appear to be in a good position, he clarified, but MCUL will be monitoring the issue to make sure we do everything we can to keep our tax exemption status.
Before introducing Jordan Kingdon, MCUL's vice president of government affairs, Adams called out the importance of credit unions' support of the CHOICE act, as well as giving a rundown of the issues that would be covered at the conference.
Kingdon's message for Michigan credit union leaders was simple: "educate, educate, educate."
He mentioned that we have more than 40 new state representatives in Lansing, this year, out of 110. Only one of them has credit union experience. "So, it's important to have these conversations with them, because they need to be educated about our industry."
Giving specific guidance on how to spread the credit union message, Kingdon said, "We need to keep it high-level. The more we dive into specifics, the more questions get created and the more the message gets cloudier. Focus on key concepts that we are pushing this year. Our key issues, and how they impact us and our members."
Since we only have one returning member on the House Committee, Kingdon specified the importance of educating the new members on the differences between credit unions and banks, and how we're about members, not profits.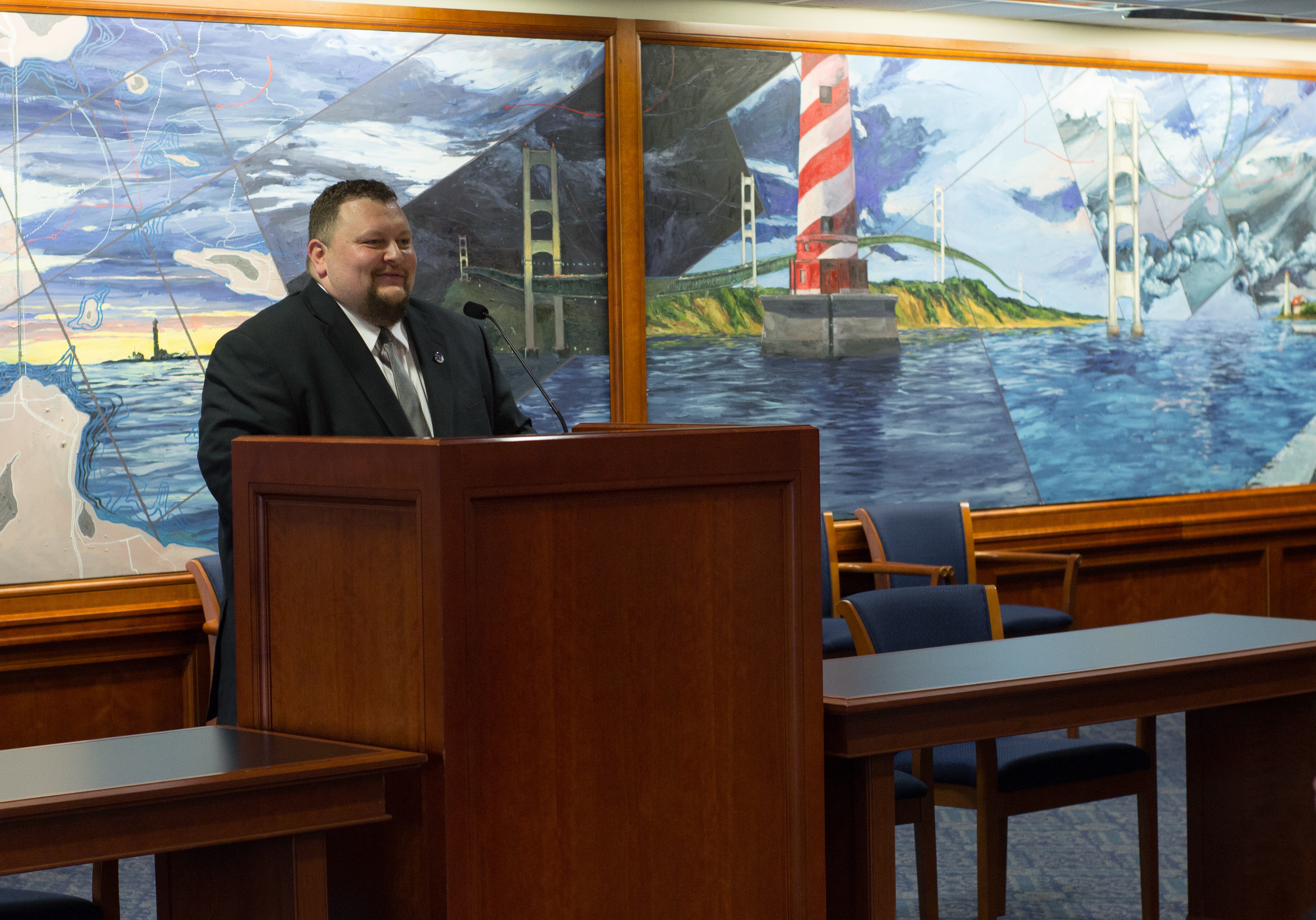 Kingdon then dove into an overview of the issues that will be most prominent at this year's MCUL GAC.
On data breach, he said that MCUL has taken a look at all the things we could do at the state level to create a better environment, to help bring dollars back for credit unions. "It's gonna be a tough issue, a big ask, but it starts with educating our lawmakers about the damage these breaches have done in past occurrences, such as the Wendy's breach last year. Not just how they are affecting credit unions, but exactly how much they have cost our members, and how this all comes down on the credit union. Retailers walk away without that liability, while we have to face large reputational and financial risk."
Regarding payday lending, Kingdon mentioned the staggering fact that "there are more payday lending branches in Michigan than there are McDonald's branches." Ultimately, he stated there is no urgency right now for state reform, but it's important to educate lawmakers on this issue‒that we are there to service these consumers. But if these payday lending branches are so accessible and quick, albeit risk-heavy, it will be harder for CUs to service these consumers. "Simply put, we are there to help spread financial products and services"

Before closing, the government affairs vice president briefly touched on the lienholder issue, saying that limiting credit unions' access to a car's status is costing thousands of dollars. "Credit unions should not be penalized when our collateral is involved in a crime," he said. "Why should we be paying on storage for a vehicle that we have not been notified that our vehicle is in storage?"
Go to main navigation