In Brief...
Saginaw Medical Federal Credit Union Collects Books & Art Supplies for Covenant Kids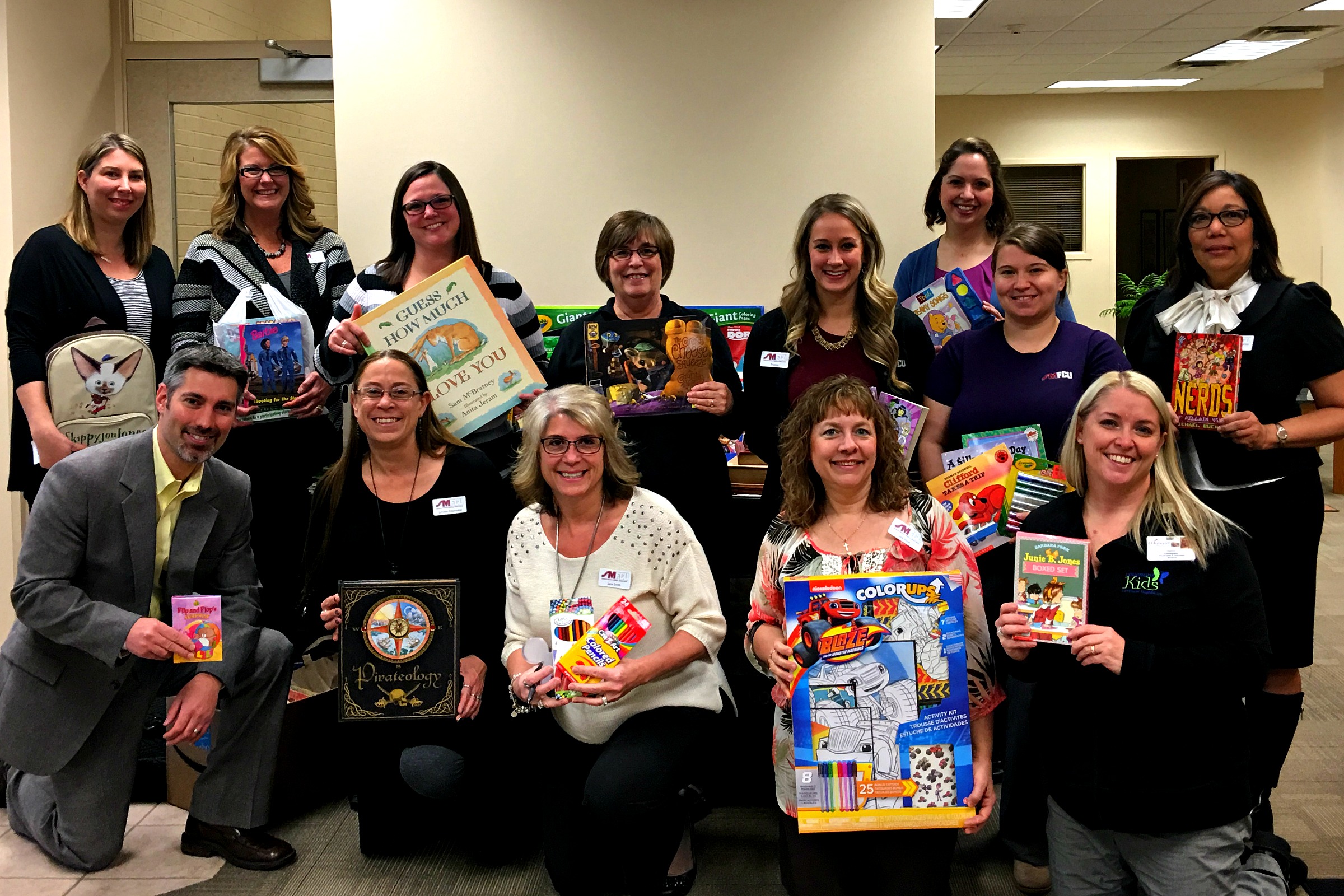 Saginaw Medical Federal Credit Union (SMFCU) collected more than 600 books, art supplies and cash donations during the month of March for Covenant Kids in celebration of National Reading & Art Month.
"The drive exceeded our expectations as employees and members donated some of their favorite story books, crayons and paint supplies," said SMFCU President/CEO Laura Crase, "We were thrilled to be able to donate so many books and art supplies that will directly benefit the 'Covenant Kids' in our community."
Covenant Kids, a fund managed by the Covenant HealthCare Foundation, is dedicated to enhancing the care for all Covenant Kids, which includes any Covenant patient under the age of 17 and their families. If you would like to get involved with an event, contact Heather Appold, Covenant Kids coordinator by email or at (989) 583-4166.

American 1 Paws & Claws Pet Expo Raises $3,700 for the Cascades Humane Society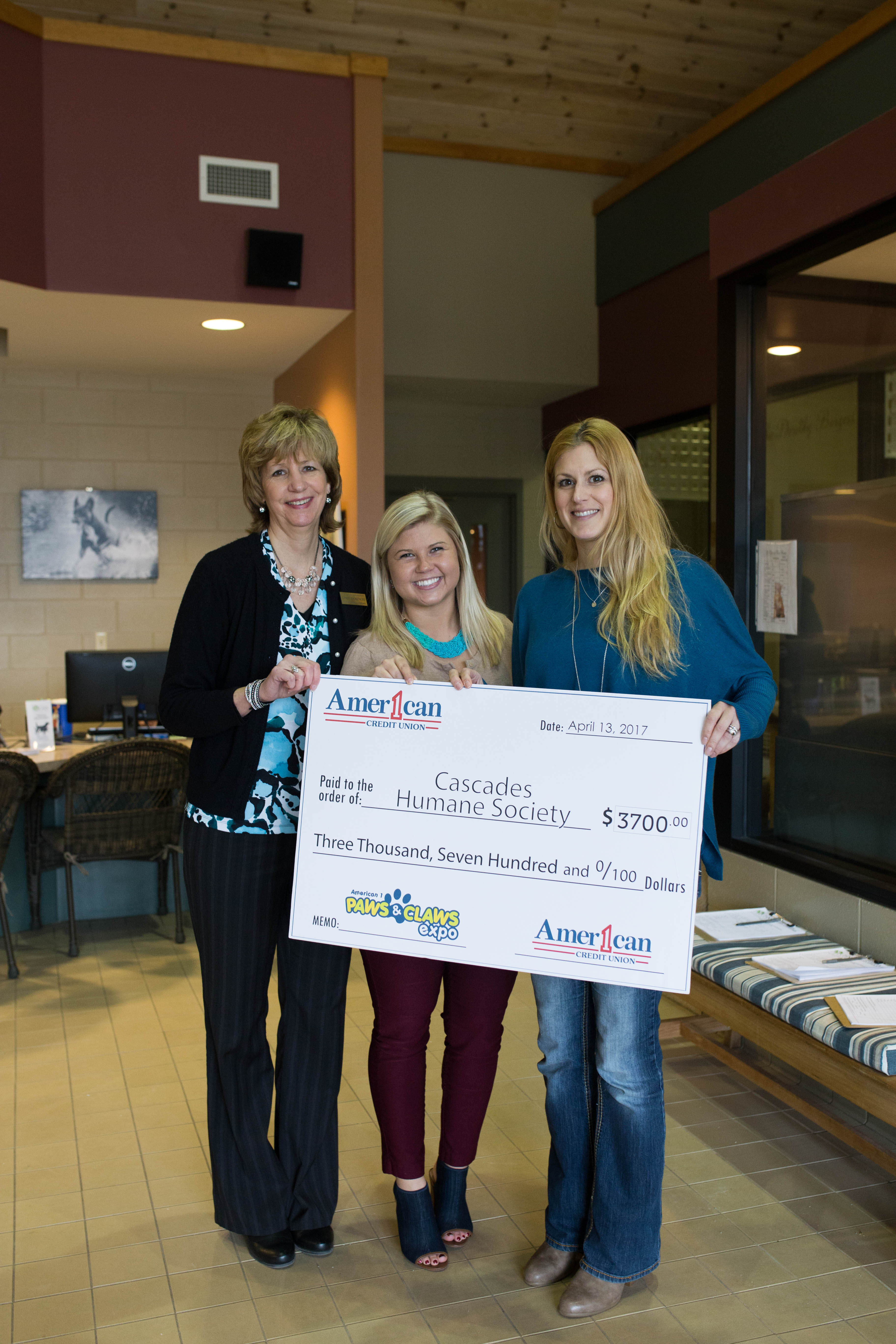 On Saturday, April 8 more than 500 hundred area residents turned out in the beautiful weather for the American 1 Paws & Claws Pet Expo, which raised funds for the Cascades Humane Society (CHS).
All vendor fees, concession proceeds, donations, and contest proceeds were donated to CHS. CHS also received donated items for the shelter such as pet food, toys, litter, etc.
The event featured a Pet Fashion show presented by PetSmart which featured animals from CHS currently available for adoption. This year's Top Dog Model award went to the lovable Lydia, who was most certainly a crowd favorite. New to the show stage this year was a Dog Training Demo presented by Paws and Claws Pet Care and a Dog Trick Show presented by Anytime Fitness - both of which were huge hits. Also popular this year was the Cutest Pet Photo Contest, a Facebook contest sponsored by Unleashed and Lovin' It which lead up to the event and had more than 100 entries. Three winners were chosen, including Bunny the Horse, Ashes the Cat, and Ethel the Dog.
Paws & Claws is one of more than 15 community events that American 1 coordinates throughout the year–many of which give the entirety of proceeds to non-profit organizations in the communities they serve.

Alpena Alcona Area Credit Union Employees Host Tip Night
Alpena Alcona Area Credit Union (AAACU) employees recently held a fundraiser for Friends Together of Alpena at the Alpena Pizza Hut.
Each quarter AAACU office locations choose an organization to fundraise for, and during the second quarter of 2017 the Alpena Main, Alpena North and Ossineke offices chose Friends Together.
AAACU employees volunteered to be hostesses and wait tables on Monday, April 10 raising $514.35 for Friends Together from tips and donations. AAACU will continue to fundraise for Friends Together until the end of June. If you would like to make a donation stop by their Main, North or Ossineke office.
Go to main navigation