The Financial CHOICE Act 2.0: Take Action by Sending an Email through Voter Voice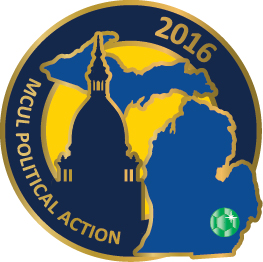 The House Financial Services Chairman Jeb Hensarling (R-TX) has released regulatory relief legislation (H.R. 5983, The Financial CHOICE Act 2.0). The legislation is scheduled for committee discussion next week, April 26, in Washington, D.C. CUNA CEO Jim Nussle of CUNA said it best in his most recent message, "It's time for advocacy offense."
MCUL's Government and Regulatory Affairs staff have been reviewing the legislation and CUNA's in-depth bill analysis to understand what issues would impact credit unions. Several of the bill's components would be beneficial to credit unions if enacted. From Michigan, Congressman Bill Huizenga (R-02) is one of 5 original co-sponsors of the legislation.
In short, we need letters–lots of them–from all credit union staff and board volunteers. Michigan credit unions need to communicate the need for common sense regulatory reform to our entire congressional delegation.
To assist in this effort, we have prepared a convenient Voter Voice action alert which will send an email with this urgent message to your members of Congress. Please share this page with your entire team and encourage that they take action.
Go to main navigation