Tools for Collector's to Reduce Delinquencies and Charge-Offs
Since 2010, credit union loan charge-offs nation-wide have been steadily decreasing, and CUNA's mid-year 2016 U.S. Credit Union Profile report showed the annualized net charge-off rate inching down again to 0.50% in the second quarter, from 0.52% in the first quarter.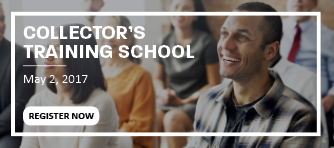 There are many factors that come into play with charge-offs. Yet the efforts and successes of the collections department to keep delinquencies down, while working hard to educate members on proper budgeting and financial management, remain highly important. Combined with the challenges of rules, regulations and legal pitfalls, today's collectors need to keep their skills sharp to be as effective as possible.
During the MCUL Collector's Training School, being held in conjunction with the Collections Consortium, nationally known Collections Expert Harry A. Strausser III will help Michigan credit union collectors hone their skills to reduce charge-offs. Registration is available now for $169 per person, for this May 2 event.
Go to main navigation