MCCU's Marshall High School Student-Run Branch Donates to School LINKS Program
Student employees at Marshall Community Credit Union's (MCCU) Student-Run Branch (SRB), located inside Marshall High School, completed their third annual "Save a Little More Thoughtfully" promotion. The promotion, aimed at raising money for the school's LINKS program as well as increasing deposits done at the school branch, ran from Nov. 1 through Jan. 31. Throughout the promotional period, for every deposit of $5 or more made at the MHS SRB, MCCU donated $5 to the MHS LINKS Program.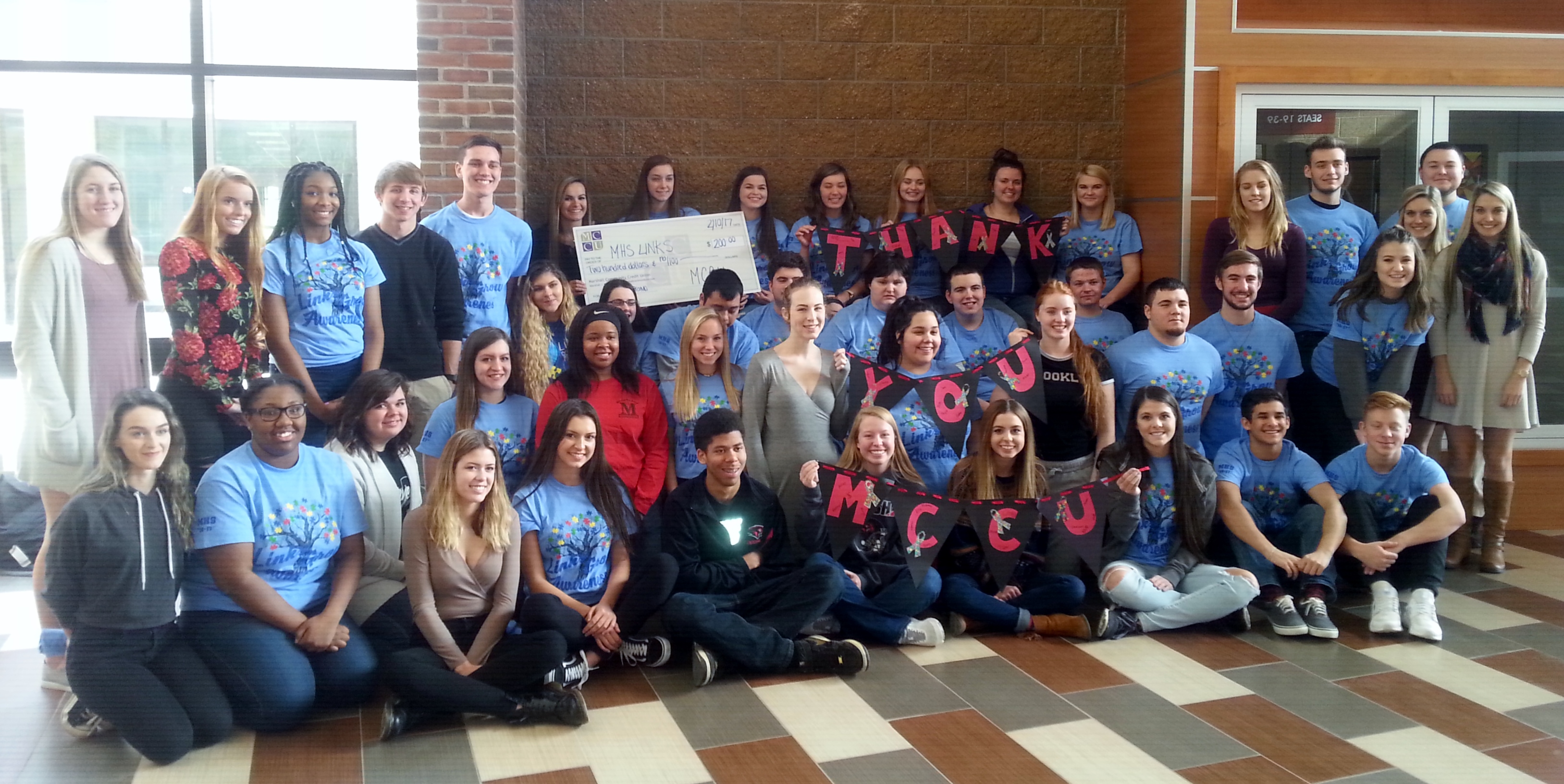 In the end, students and staff at MHS made a total of 32 deposits. With that, MCCU was able to donate $200 to LINKS.
"Through the promotion, we were not only able to drive more savings deposits to the SRB, but we were also able to give back to the school that allows us to do so much. Something that is important not only to MCCU, but to Marshall High School and the students there as well" said MCCU's Financial Education Coordinator, Andrea Tucker.
The MHS LINKS Program is a peer to peer program for the schools ASD students (Autism Spectrum Disorder). LINKS students become a mentor, role model and friend to an ASD student. LINKS members provide classwork and friendship support to ASD students in general education classrooms, as well as social support at lunch and at extracurricular activities.
The MHS Student-Run Branch is available for all MHS students, faculty and staff members. The SRB is open every Friday in the school cafeteria during both lunch hours.
Marshall Community Credit Union is a federally insured full-service financial institution with offices located at 839 West Green Street in Marshall and 1157 East Michigan Avenue in Battle Creek. For more information on products, services or membership, please contact 269.781.9885 or visit their website.
Go to main navigation