MCUL/MCUF Award Winners Announced
Another year of excellent work in the credit union movement has passed, and with the announcement of the 2017 Michigan Credit Union League (MCUL) and Michigan Credit Union Foundation (MCUF) Awards, we would like to recognize the credit unions and professionals that truly showcased the meaning of people helping people.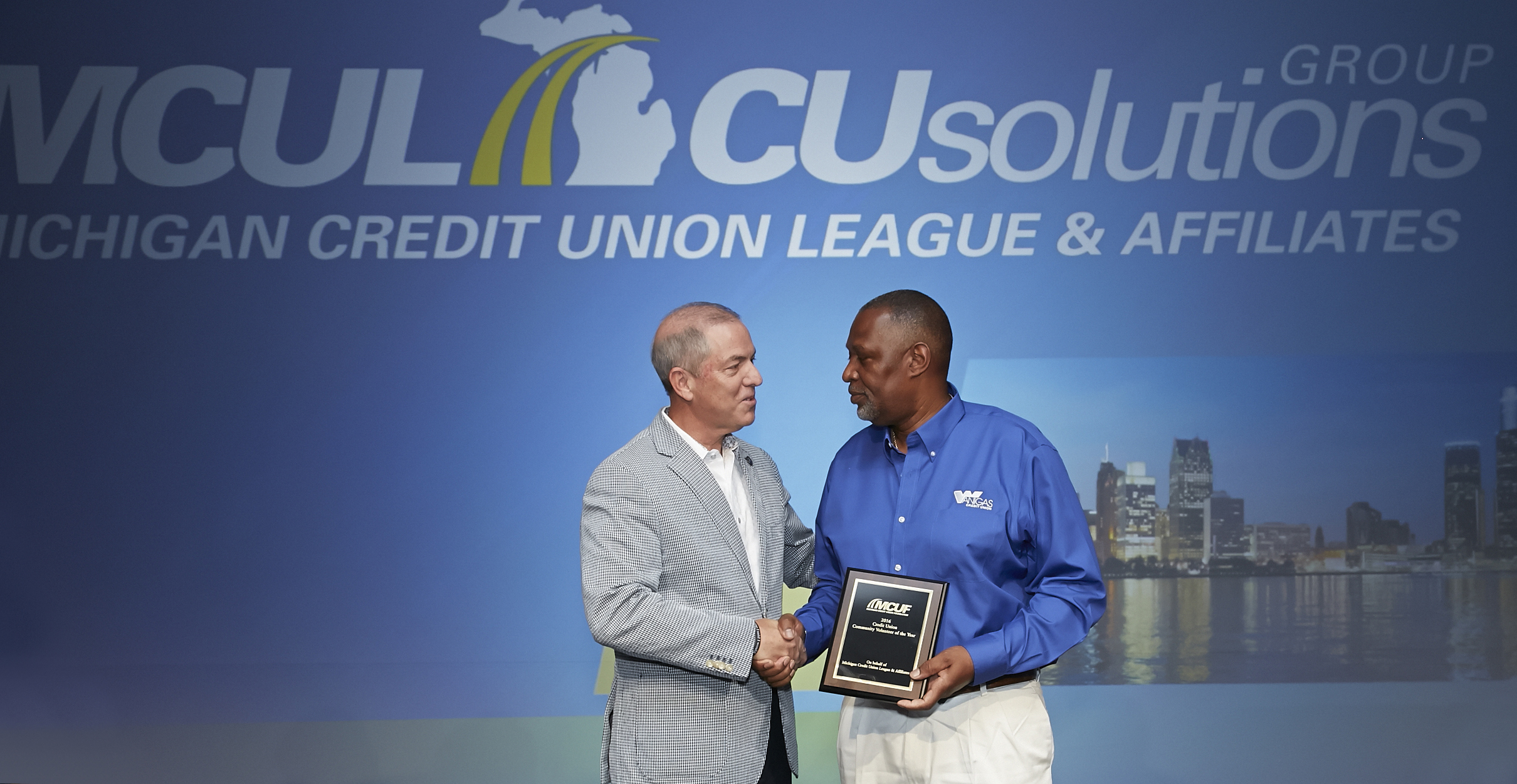 The winning credit unions and individuals will be formally awarded at the Honor Awards Breakfast during MCUL/CUSG's 2017 Annual Convention & Exposition in Grand Rapids, June 7–10.
Read the full list of award winners below.
MCUL Awards:
Youth Advocate of the Year Award: Ashley Fordyce, Extra Credit Union
Chapter Effectiveness Award: Mid-Michigan Chapter
Innovation Award: Extra Credit Union ($50-400M), Frankenmuth Credit Union ($400M+)
Young Professional of the Year Award: Jacob Darabos (CASE CU)
Professional of the Year Award: Sara Dolan (MSUFCU)
Outstanding CU of the Year Award: Safe Harbor Credit Union ($50M-Under), FreeStar Financial Credit Union ($50-400M), MSUFCU ($400M+)
Distinguished Service Award: John Crist (CP Federal Credit Union)

MCUF Awards:
Credit Union Community Volunteer Award: Bridget (Looby) Staffileno (Catholic Federal Credit Union)
Excellence in Consumer Education Award:
Individual: Erin Ilg (Community Financial Credit Union)
Credit Union: Alpena Alcona Area Credit Union
Go to main navigation