Employee & Building Updates
Wildfire Credit Union Appoints Holoman Associate Board Member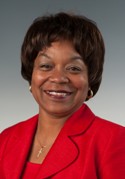 Wildfire Credit Union's Board of Directors, recently appointed Linda Holoman to the board as an associate board member. In her new position, she will be involved in all the board meetings of the credit union.
Linda's experience includes a long successful career at Delta College and dedicated involvement with numerous non-profits throughout the Great Lakes Bay Region. She is a graduate of the Great Lakes Bay Leadership Institute, and is member of the Midland County Community Success Panel, Midland 100, Great Lakes Bay Regional MLK Celebration Committee, Tri-City Links and Midland Alumnae Chapter of Delta Sigma Theta Sorority. She is also a former board member of the Saginaw Bridge Center for Racial Harmony, The Great Lakes Bay Region YWCA and Family and Children's Services of Midland.
Rod Francis, Chairman of the Board of Wildfire Credit Union commented, "Needless to say we are very excited to have Linda join our board as associate board member. She brings a new dimension to the board through her work and community experience. We are looking forward to her energy and perspective. It's a great opportunity for all of us on the board and for the credit union."

TLC President & CEO announces New Hire to Tecumseh Management Team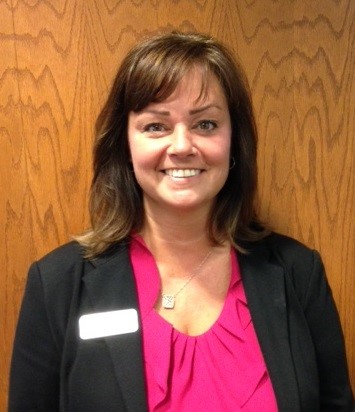 TLC Community Credit Union announces Dawn Wertz as the new assistant vice president - branch manager for TLC's Tecumseh office on Chicago Blvd. "We are excited to welcome Dawn back to the Tecumseh Management Team," said president and CEO Randy Smith. Wertz is now available to meet with members regarding their TLC deposit and loan needs. In addition, she will be responsible for managing a staff of 13 individuals.
Over the past decade, Wertz has increased her knowledge of financial services. She developed expertise in consumer and HELOC lending, IRA/HSA consulting and Business Development while employed as the assistant branch manager at TLC's Tecumseh Branch. In addition, she has hands on experience in branch management and retail administration from her years working at OSB Community Bank. Wertz also has more than 25 years of providing excellent customer service. She developed her passion for community involvement with The Kiwanis of Brooklyn and the Downtown Development of Brooklyn.
Wertz commented, "I am extremely pleased to be working in Tecumseh again and focusing on delivering TLC products and services to its members."

Kellogg Community Credit Union Ribbon Cutting at New Branch at the Corner@Drake in Kalamazoo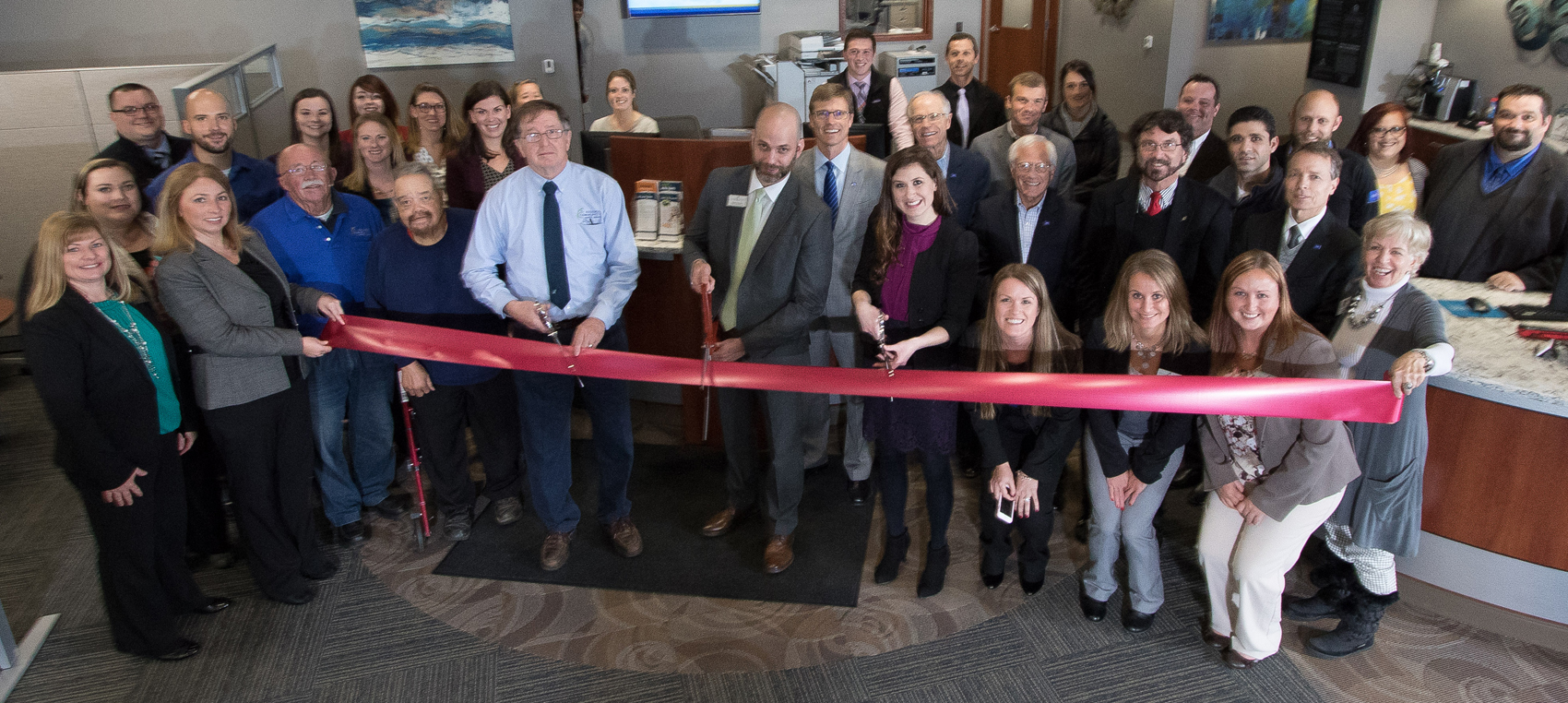 Kellogg Community Credit Union (KCCU) recently held a ribbon cutting celebration at their new branch located at 1650 South Drake Road in Kalamazoo, in the Corner@Drake development. They are in the same development at Stadium Drive and Drake Road where retailers Costco and Field & Stream are located.
"Our new branch at the Corner@Drake has been well received by the Kalamazoo community," stated Tracy Miller, CEO of KCCU. "We are proud to be a part of this great community and look forward to serving existing members, as well as our many new members and businesses, for years to come."
Joe Gesmundo, AVB principal stated, "We are so thankful that Kellogg Community Credit Union entrusted us to build their Kalamazoo branch within our Corner@Drake Development. Their contemporary new facility has already become a landmark within Corner@Drake and it has been an exciting experience to watch this new branch begin to thrive so quickly within our community. We are looking forward to what the future will bring for both KCCU and Corner@Drake."

The new, full-service KCCU branch has been assisting members with their daily transactions as well as loan services, mortgages, investment services, and commercial accounts - including lending. There is also a 24-hour ATM, convenient drive-thru service, and a night depository located at the branch.
Go to main navigation