Ain't No Stoppin' Us Now Sessions at Lending and Marketing Conference
Where will credit union professionals find "Best Practices" for lending and marketing topics, insights on "New Consumer Marketing: From Shiny Plastic to Locally Grown," tips on Targeting America's Biggest Market: Millennials, Lending and Financial Security" and a look at "The Psychology of Marketing"?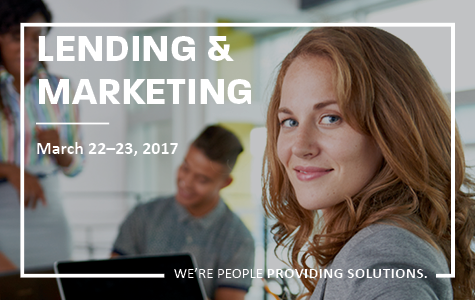 These are but a few of the sessions taking place at the March 22–23, Lending and Marketing Conference, being held at the Amway Grand Plaza Hotel in Grand Rapids.
With more than 160 registrants already signed-up, seats have been filling fast for the popular networking and training event, featuring eighteen expert speakers from across the country. Is there still time to attend? Absolutely. Registration options include one- and two- participation choices. The event includes a vendor showcase with representatives attending from 20 companies.
Go to main navigation