MSGCU Offers More Than $80,000 in Scholarships for Students and Educators
Michigan Schools & Government Credit Union (MSGCU) is proud to offer 27 scholarships to local high school seniors, college students and educators to help them on their educational journey. These scholarships seek to recognize academic success, community involvement, hard work, character and an applicant's commitment and enthusiasm for learning.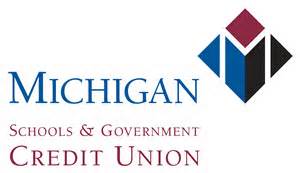 Through its annual scholarship program, MSGCU has helped hundreds of students and educators in their college and continuing education pursuits.
"We realize the value of lifelong learning and continual self-improvement and are delighted to provide opportunities for financial support in these endeavors," said Pete Gates, MSGCU President and CEO. "Our scholarships support high school and college students and education professionals who value the learning process and are dedicated to enhancing their future."
Each MSGCU scholarship targets a unique applicant group:
Rudolph Heino College Scholarship: High school seniors who embody MSGCU's philosophy of "people helping people." Five $2,500 scholarships offered.
Larry Swantek Educational Studies Scholarship: High school seniors and current college students planning or already studying Education. Two $2,500 scholarships offered.
Educational Solutions Scholarship: High school seniors changing lives through educational experiences. Eighteen $2,500 scholarships offered.
Educator Advantage: Educators and administrators pursuing continuing education credits. Two $2,500 scholarships offered.
Scholarship details, eligibility requirements, selection criteria and online applications can be found here. The Application Period is now open and runs through March 17.
MSGCU also offers 12 First Responder Scholarships, to students enrolled in police or fire academies at Macomb Community, Oakland Community and Schoolcraft Colleges. Twelve $1,250 scholarships are offered. Information on these scholarships is available through the academy program director.
Go to main navigation