Congressional Chat: Dave Adams Talks Priorities with Rep. Bill Huizenga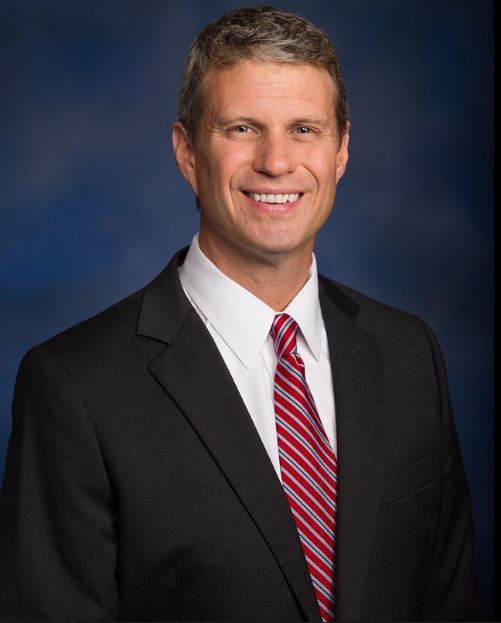 U.S. Rep. Bill Huizenga represents the 2nd District of Michigan, which stretches from Kentwood to the lakeshore and up the coast of Lake Michigan, from Holland to Ludington. Huizenga was first elected to Congress in 2010 and will be entering his fourth term in 2017.

Huizenga serves on the House Financial Services Committee and was the Chairman of the Monetary Policy and Trade Subcommittee in 2016. As Chair, Huizenga worked to ensure that monetary and trade policies promoted domestic economic growth and created an open competitive global marketplace. During his time as Chair, Huizenga oversaw legislation that pertained to the impact of monetary policy on the economy, financial actions on interest rates, the allocation of credit and the structure and functioning of domestic financial institutions and much more.
During the 2017-2018 term, Huizenga will be Chairing the House Financial Services Subcommittee on Capital Markets and Government Sponsored Enterprises. This subcommittee will have jurisdiction over issues surrounding the following: securities, exchanges, and finance; capital markets activities, including business capital formation and venture capital; activities involving futures, forwards, options, and other types of derivative instruments; the Securities and Exchange Commission (SEC); secondary market organizations for home mortgages, including the Federal National Mortgage Association, the Federal Home Loan Mortgage Corporation and the Federal Agricultural Mortgage Corporation; the Federal Housing Finance Agency and the Federal Home Loan Banks.
Huizenga has been a strong supporter of Michigan's credit unions throughout his time as an elected official. Michigan Credit Union League's President and CEO, Dave Adams, recently talked with Michigan's representative to discuss legislative issues, the new administration and how they affect credit unions.
DAVE ADAMS: What are your legislative priorities as the 2017-2018 term gets underway?
BILL HUIZENGA: Making the economy work again for hardworking Americans. From my position on the Financial Services Committee, this means repealing the Dodd-Frank Act and restoring financial freedom by replacing it with our alternative known as the Financial CHOICE Act, a plan that actually ends bailouts while creating hope for investors, consumers and entrepreneurs. We must rein in the Federal Reserve with transparent reforms to hold it accountable to hardworking taxpayers. Finally, Congress should reform the housing finance system by limiting government control and empowering private capital.
DA: What are your priorities specific to your assignment as Chair of Capital Markets?
BH: As Chair of the Capital Markets, Securities and Investment Subcommittee, I will rely on free market principles to enact substantive yet common sense reforms that will increase efficiency within the financial system, ensure proper liquidity in the markets and strengthen market structure. Congress can set the tone for the type of environment the private sector can expect to operate within. As policymakers, we need to signal that America is open for business by creating a positive atmosphere for job creators.
DA: Under the new administration, what opportunities do you see for regulatory relief for credit unions?
BH: In 2016 the Obama Administration published more pages of federal rules impacting West Michigan families, businesses and livelihoods than ever before. Federal regulations imposed an estimated $1.885 trillion burden on the U.S. economy in 2015 alone, which is nearly $15,000 per household. Credits unions have been uniquely impacted by the regulatory onslaught unleashed by the Dodd-Frank Act. Credit Unions were not responsible for the financial crisis but have been the target of many burdensome regulations. We can provide regulatory relief for credit unions by advancing many of the reforms that were included in the Financial CHOICE Act.
DA: As you know, the Federal Credit Union Act hasn't been updated in any substantive way since its inception. As part of regulatory relief and modernization, would you support finding reforms in the Federal Credit Union Act that remove regulatory barriers so that credit unions can lend more and serve more American families?
BH: I strongly support measures that will empower credit unions to escape Dodd-Frank's regulatory avalanche and serve more American families and small businesses. Credit unions should be unshackled from Dodd-Franks so that they can lend to more small businesses and families in their local communities.
DA: Specifically, what is the likelihood that CFPB exemption for community-based institutions will gain momentum and passage in 2017?
BH: The Financial CHOICE Act provides an off-ramp from many of Dodd-Frank's most burdensome constraints for financial institutions that that hold 10 percent of their assets as capital. Most credit unions can meet that threshold today.
DA: President-Elect Trump has promised tax reform and simplification as one of his priorities. You have long been an advocate of preserving the not-for-profit credit union tax status. To what extent do you expect that former Ways & Means Chairman Dave Camp's tax reform plan will be used as a framework for tax reform legislation?
BH: Chairman Camp put down a helpful road map that can be used to help navigate future discussions tax reform. Even more recently, House Republicans released a "better way" plan to reform our broken tax code. While the plan does not mention credit unions' federal tax exemption, I believe that the tax code should take into account the unique role that credit unions play in our economy.
DA: As a legislator you have had a lot of interaction with different groups and trade associations. What are some of the most effective advocacy methods that you've seen associations take?
BH: It is important to form a good relationship with staff located both in Washington as well as local offices in Michigan. To best achieve this, invite members to visit in-district credit unions or organize credit union specific roundtables and invite elected officials to attend.
This story originally appeared in the First Quarter 2017, Volume 68 edition of Contact.
Go to main navigation