2017 CUNA GAC: Day Three; NCUA Board Member Rick Metsger's Keynote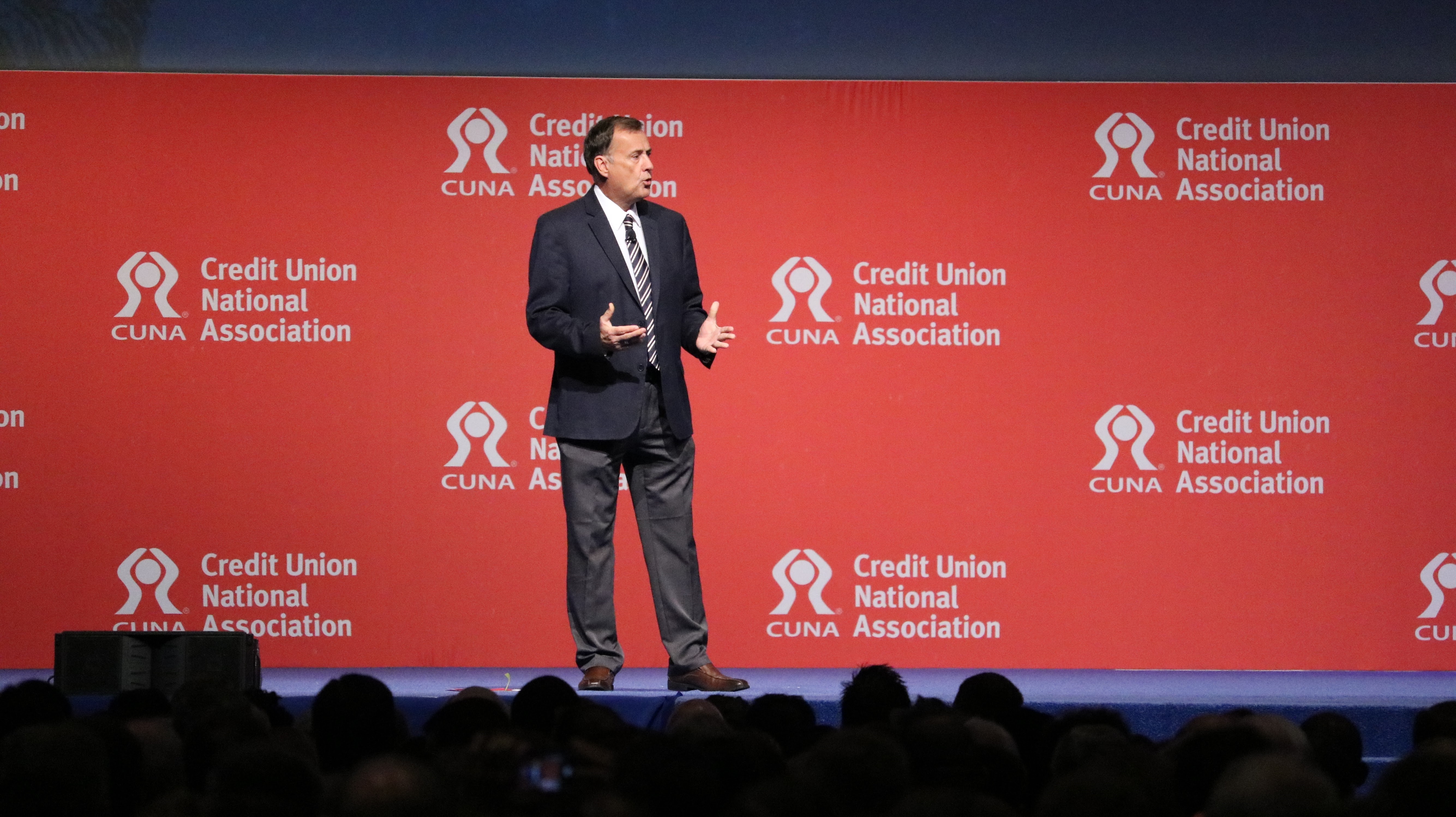 NCUA Board Member Rick Metsger spoke at the CUNA GAC this morning. Metsger served as Chairman from May 2016, when former Chairman Debbie Matz stepped down, until January 2017, when J. Mark McWatters was named Acting Chairman. He spoke to a crowd of approximately 5,000 people.
"A year ago, I stood before you as the NCUA's Vice Chairman. I confess that I could not have predicted all that has transpired in the past year. But when I became the Agency's Chairman two months later I knew two important things.
First, that no matter who was elected president in November, my term as NCUA Chairman was likely to be short. New presidents, regardless of party, like to pick their own chairmen.
Second, that I had two options: Play the role of placeholder, put the agency on autopilot, avoid risk-taking, and wait for a new administration to provide guidance and direction. Or I could roll up my sleeves, turbocharge engagement with the regulated community and press the accelerator to make changes that were in the best interest of American consumers and the agency.
The choice, for me, was an easy one. Driverless cars may be in our transportation future, but the future of the credit union movement cannot be placed on autopilot. It requires leadership, action and the courage to change when change is warranted.
I would be remiss if I did not mention that success is only possible with the cooperation and commitment of the other board member. Fortunately, then-Board Member McWatters, now the agency's new Acting Chairman, shares that same conviction and came to that same conclusion. I want to publicly, and with a great sense of personal gratitude, thank my colleague for his steadfast support over the past year.
Knowing that my time at the helm was likely to be much shorter than those who preceded me, I had to compress a lot of work into a very narrow window. But, it proved to be a very productive nine months.
We began what I called a Continual Quality Improvement initiative to make the agency more responsive, transparent, effective and efficient. Under the Continual Quality Improvement umbrella we:
Invited comments on revisions to our Call Report and Credit Union Profile data collection to make them more efficient and reduce the regulatory burden;
Implemented a broad-based change to our member business lending rule, making it less prescriptive and burdensome so you can better meet the needs of small businesses;
Initiated a series of public board briefings on emerging issues, before rule making even begins, to increase both transparency and accountability, and to provide you with more and earlier input into the decision-making process;
Revised our entire exam approach, first by soliciting input from stakeholders across the country and then implementing a flexible exam schedule that can reduce our presence in well-run credit unions and deploy our examination assets where they are needed most to protect the Share Insurance Fund;
Restored and greatly expanded public budget briefings so stakeholders could provide input before a final agency budget was adopted. We then unanimously adopted a budget smaller than the originally approved 2017 budget and guaranteed continuity of operations through 2018;
Successfully negotiated additional recoveries from Wall Street firms, whose actions precipitated the corporate crisis, bringing our total recoveries to over $4 billion, and provided detailed information on our legal recoveries, the costs associated with them, and their impact on the Temporary Corporate Credit Union Stabilization Fund;
Modernized, for the first time in years, our field-of-membership rules with expansive changes to give consumers greater opportunity to voluntarily choose to join a not-for-profit cooperative financial institution;
Issued an advanced notice of proposed rulemaking to collect information and advice to develop a new rule on alternative forms of capital; and
Finally, we topped it off with a resounding summary judgement victory in U.S. District Court that upheld our new member business lending rule from attacks by the banking industry.
It's been a very productive and rewarding nine months.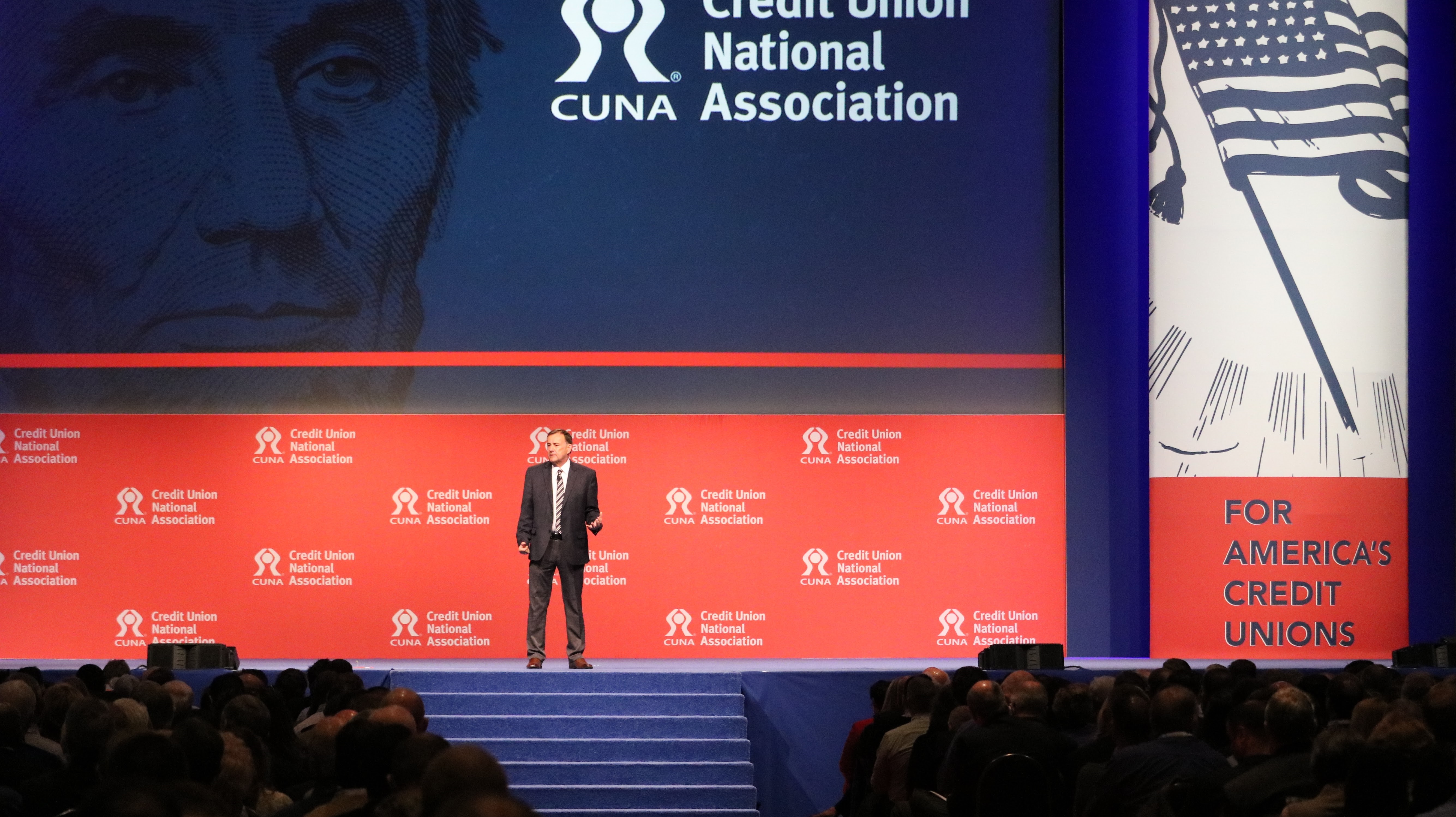 Looking ahead, there is still much work to be done to help fulfill the President's commitment to create more jobs and strengthen our economic recovery.. And you can help in that process. Some issues are indeed political and sensitive. There has been a lot of chatter around Capitol Hill about repeal and replace. Well, I believe this is the perfect time for Congress to finally repeal the arbitrary and fundamentally unsound law that puts a hard cap on member business lending by your credit union and replace it with broader runway so you can help grow the small businesses in your communities, and help create more jobs to strengthen our economic recovery.
As a regulator and steward of the Share Insurance Fund, my job is to ensure you install sound lending practices, not that you refrain from lending at all. Our examination team can do its part. But, if we are to achieve a growing economy Congress can help by doing its part as well by repealing and replacing the existing arbitrary cap on member business lending.
There has been a lot of talk lately about America, and greatness, and what that all means. I know America is great because I am looking at it right now.
What truly makes America great is its people embracing, in both word and deed, the true essence of the cooperative spirit. A fundamental belief that helping one another in time of need, and financing our collective dreams and aspirations, invariably pays dividends for ourselves as well as for others.
The credit union movement was founded on that very principle. It is what compelled Franklin Roosevelt to put pen to paper on June 26, 1934, in creating the Federal Credit Union Act. It was, and is, the litmus test that differentiates credit unions from other financial institutions. Our mutual responsibility is to not lose sight of that core-cooperative mission, both within your credit union and in the broader credit union community. It is the mortar that binds you together, in this auditorium, in the halls of Congress, and in the communities in which you serve.
Thank you for your service, your commitment to one another and to the American consumer. For that is your everlasting legacy.
Thank you."
Go to main navigation