2017 CUNA GAC: Day Two Keynotes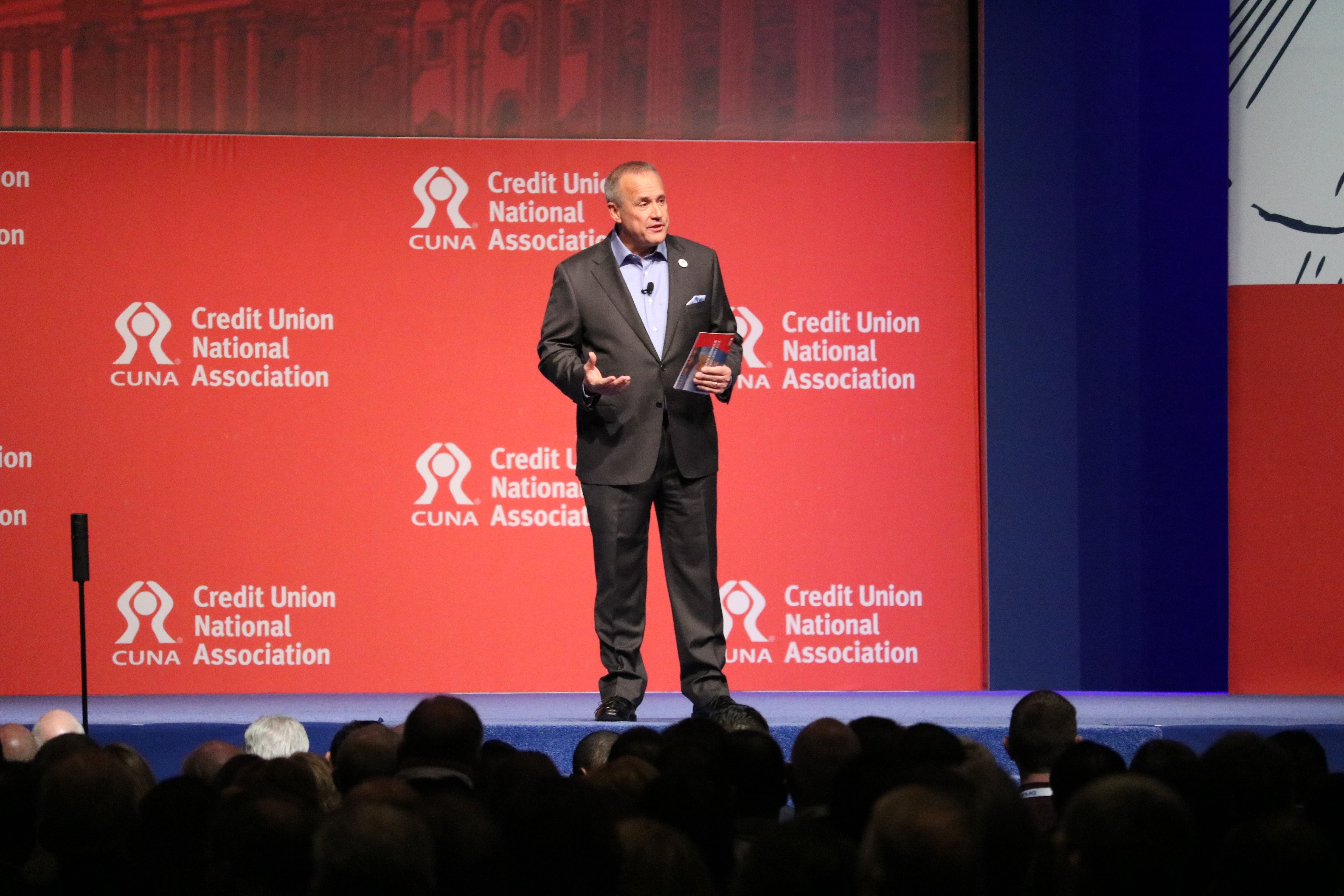 On day two of the 2017 CUNA GAC, Jim Nussle delivered an impassioned keynote presentation on the strength in numbers and the power of advocacy. He implored credit union professionals to be as active as possible in telling the credit union story and advancing advocacy efforts through persistent engagement. Nussle's presentation can be viewed in full here.
Following Jim Nussle was a keynote presentation from Group President of FOCUS Brands Inc. and COO of Cinnabon Kat Cole.
Kat Cole's journey to becoming a business mogul started as a Hooters hostess at age 17. Working her way up the corporate ladder, she joined the company's corporate office at age 20 and became vice president at age 26, becoming one of the youngest chain restaurant executives in the nation.
In 2011, she left Hooters to become president of Cinnabon, where she and her team led the company to its highest growth, profitability and franchisee satisfaction ever. In 2015, Cole was promoted to become group president of FOCUS Brands Inc., Cinnabon's parent company, which also owns and oversees Schlotzky's, Auntie Anne's, Carvel and Seattle's Best Coffee.
Beyond her impressive business record of advancement and accomplishment, Cole is also renowned for her philanthropic work. She is a Young Global Leader (YGL) of the World Economic Forum and co-founder of Changers of Commerce, a group of entrepreneurs dedicated to capitalism that drives community enrichment as much as profits. Currently, Cole is starting a foundation to fund creative, sustainable approaches to education and self-sufficiency.
In her presentation "Building Highly Successful and Resilient Brands," Cole went into her experience in brand development and culture, recalling important lessons and providing valuable strategies on how credit unions can strengthen their brand and improve its implementation.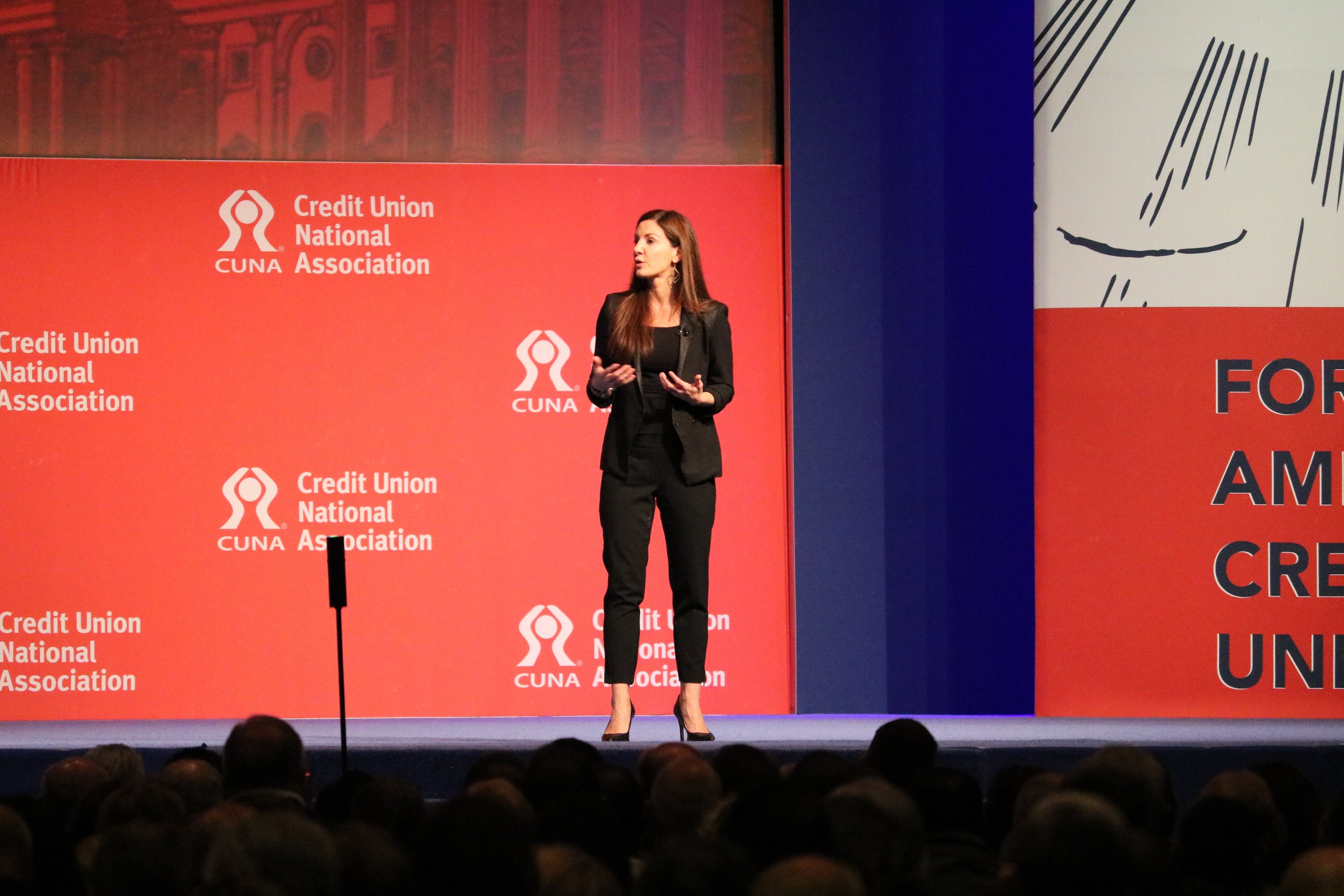 She spoke of a very specific day during her career at Hooters that she called a pivotal moment. After seeing the kitchen staff figuratively give up, she realized that there are two types of people: "maintainers" and "rush-into-fire" types.
"Maintainers" sit back, happy to watch events unfold in front of them, while the "rush-into-fire" type of people see a need to take action of situations.
In that moment, she went into kitchen and started cooking orders with a manager, and in doing so, she realized she loved cooking and the environment of the kitchen. Cole used this moment of clarity to learn everything there was to know about the business.
One day receieved a call from the corporate office with request to help them expand their franchises all over the world.
Throughout her incredibly successful career, Cole remarked that she has learned that every opportunity matters.
Go to main navigation