Christian Financial Credit Union Seeking Next Great Business Ideas for CU@Soup Event
Calling all innovative business minded entrepreneurs! Send your next great business idea to Christian Financial for the chance to present at their annual CU@Soup business pitching event on Mar. 23. A panel of judges, along with the audience vote, will help decide who gets a funding grant of more than $1,000.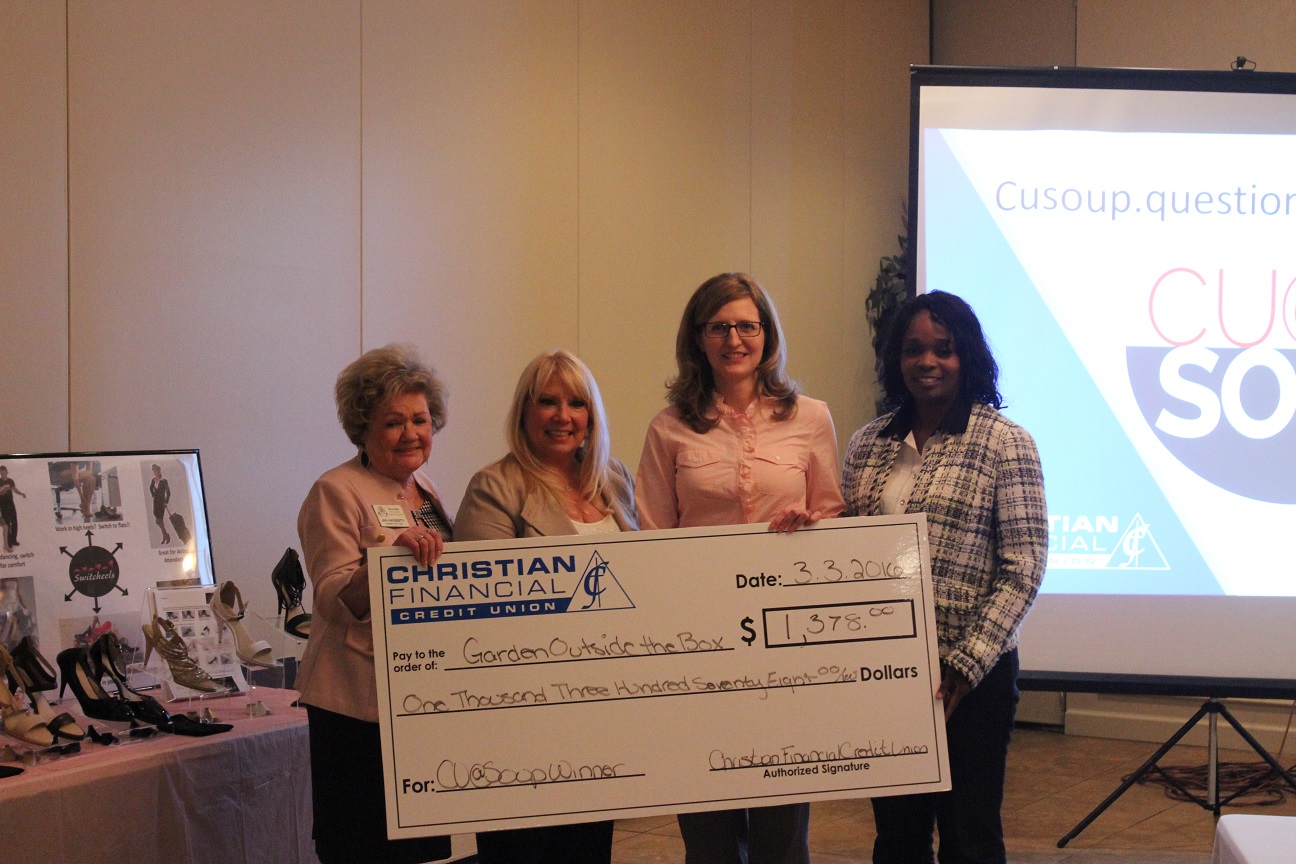 Christian Financial will be accepting business plans from small business owners and entrepreneurs now through Friday, March 3. Business plans will be reviewed by a committee and the best plans will be selected to pitch their business idea during the CU@Soup event on Mar. 23 at Play-Place for Autistic Children in Sterling Heights. At the event, guests pay a small admission fee for dinner and voting privileges. The admission charge is pooled to form a micro-grant for the winning business plan. In addition, Christian Financial will present the winner with an additional $1,000 prize.
"Our region is ripe with small business opportunities," said Lauren Fogarty, chief strategy officer at Christian Financial Credit Union, "CU@Soup can help fill in the gaps where a startup's funding may fall short."
Interested entrepreneurs or small business owners should submit a business plan of five to ten pages online at www.christianfinancialcu.org/cu@soup for the opportunity to pitch their idea and win more than $1,000 in funding. The plan should include information on what the product/service will be, what makes it unique, expense projections, what market area the business will serve, who the customers will be and how the business will be promoted.
Business plans are due by Mar. 3 at 5 p.m. More information is available at www.christianfinancialcu.org/cu@soup. Applicants must be a member of Christian Financial Credit Union in order to receive prize funding.
This year's grant recipient will join five previous CU@Soup winners. To date, CU@Soup has provided $5,997 in funding to start-ups and small businesses. Last year's CU@Soup contest winner was Nicole Fleming of Garden Outside the Box, a company that creates customized gardening seed kits for schools and families. With the CU@Soup funding from last year's event, the company has been able to take steps to get her business off the ground. Garden Outside the Box now has a website and inventory thanks to the micro-grant.
Go to main navigation