Kolhoff to Discuss Cited Exam Issues at Compliance Conference
John Kolohff, director of the Office of Credit Unions division for the Michigan Department of Insurance and Financial Services will provide a first-hand update on issues regulators are citing during exams, when he speaks at the MCUL & Affiliates 2017 Compliance Conference later this month.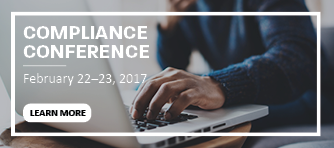 Credit union CEOs and compliance professionals will receive a review that will cover what many credit unions are missing in terms of compliance, any common threads and how these issues affect credit union operations.
Taking place Feb. 21–22 at the Marriott at University Place in East Lansing, the entire first day of the agenda is focused on internal fraud issues. Plenty of time has been allotted for attendees to chat and new this year is a vendor showcase, along with a networking reception at Beggar's Banquet.
Those interested in attending are encouraged to book accommodations now and register for the event, which is available for $310 per person.
Go to main navigation