Lending and Marketing Conference: Kasch to Return with Important Insights
Jim Kasch was the founding CEO for Darden Employees Federal Credit Union and brings first-hand experience to his current role as principal at Canidae, LLC, a credit union consulting firm specializing in member intelligence, strategic plans, Millennial growth strategies, virtual delivery, member engagement and sales training.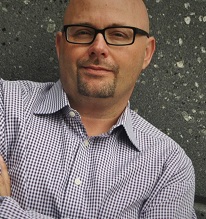 An exceedingly popular speaker at past League events, Kasch is slated to talk at the MCUL & Affiliates 2017 Lending and Marketing Conference, taking place March 22–23 at the Amway Grand Plaza Hotel in downtown Grand Rapids.
As the largest and most successful consumer product companies in the world also have the most dynamic consumer insights mechanisms in business, Kasch will speak on "Leveraging Consumer Insights to Improve the Bottom Line." He will share how credit unions can harness the lessons from these mighty companies to improve value proposition, increase loyalty, build advocacy and generate organic growth.
Kasch will also provide the findings on "Michigan Millennial Credit Union Member Attitudes: A Research Study"–the results of a survey conducted last year by Member Intelligence Group. He will break down the results of that survey and provide advice on ways Michigan credit unions can leverage this data and the lessons to improve service and deepen connections with Millennial members.
Registration is $310 per person for the two-day event and one-day registration is available for $169 per person. Attendees should register for the conference first and will then be directed to a link to secure hotel accommodations.
Go to main navigation