Calling all Young Professionals: Apply Now to 'Crash' the 2017 MCUL AC&E in Grand Rapids
CUES and the Michigan CU Foundation are sponsoring up to 10 credit union staffers under (or around) the age of 30 to attend this year's MCUL & Affiliates Annual Convention and Exposition through the Crash Michigan program as an effort to increase engagement and broaden the experience of the industry's future leaders.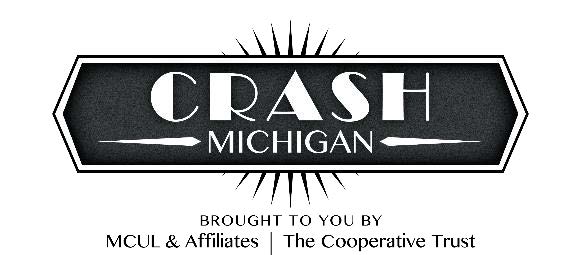 Now in its seventh year, the Crash MI program continues to offer driven and dedicated young professionals the unique opportunity to 'crash' the state's annual event as others of that generation are typically not extended an invitation to attend. This is often due to costs, limited experience or current positions held in the credit union industry and other limiting factors.
To help offset costs, each Crasher will receive complimentary registration to attend the conference (a $339 value) as well as being provided with materials, select paid meals and even a few pieces of attire to wear during the course of the event.
Not only do Crashers get the full traditional AC&E experience by attending the all of the same sessions and events as do the regular attendees, but they are immersed in an added agenda of crasher-specific events, private sessions with industry leaders and volunteer opportunities; all of which take place before, after and in-between these regular sessions.
Crashing the AC&E is a demanding, back-to-back, early mornings and late nights type of experience and not for the weak! If you think you've got what it takes to be a Crasher (or know someone that does), we'd love to hear from you*.
The conference takes place June 7–10 and will be held at the Amway Grand Plaza Hotel and DeVos Place in Grand Rapids. Applications are being accepted now through March 3.
For more details or to apply, click here.
*Before applying (or nominating someone to apply), please keep in mind that although some select meals and activities are paid for and provided through sponsorship funds, Crashers will need to provide their own transportation and are responsible for the cost of accommodations and remaining incidentals.
For questions about the Crash Michigan program, contact Kristina Fend or Ashley Lister.
Go to main navigation