Marshall High School Students Learn About Finances in the Real World
A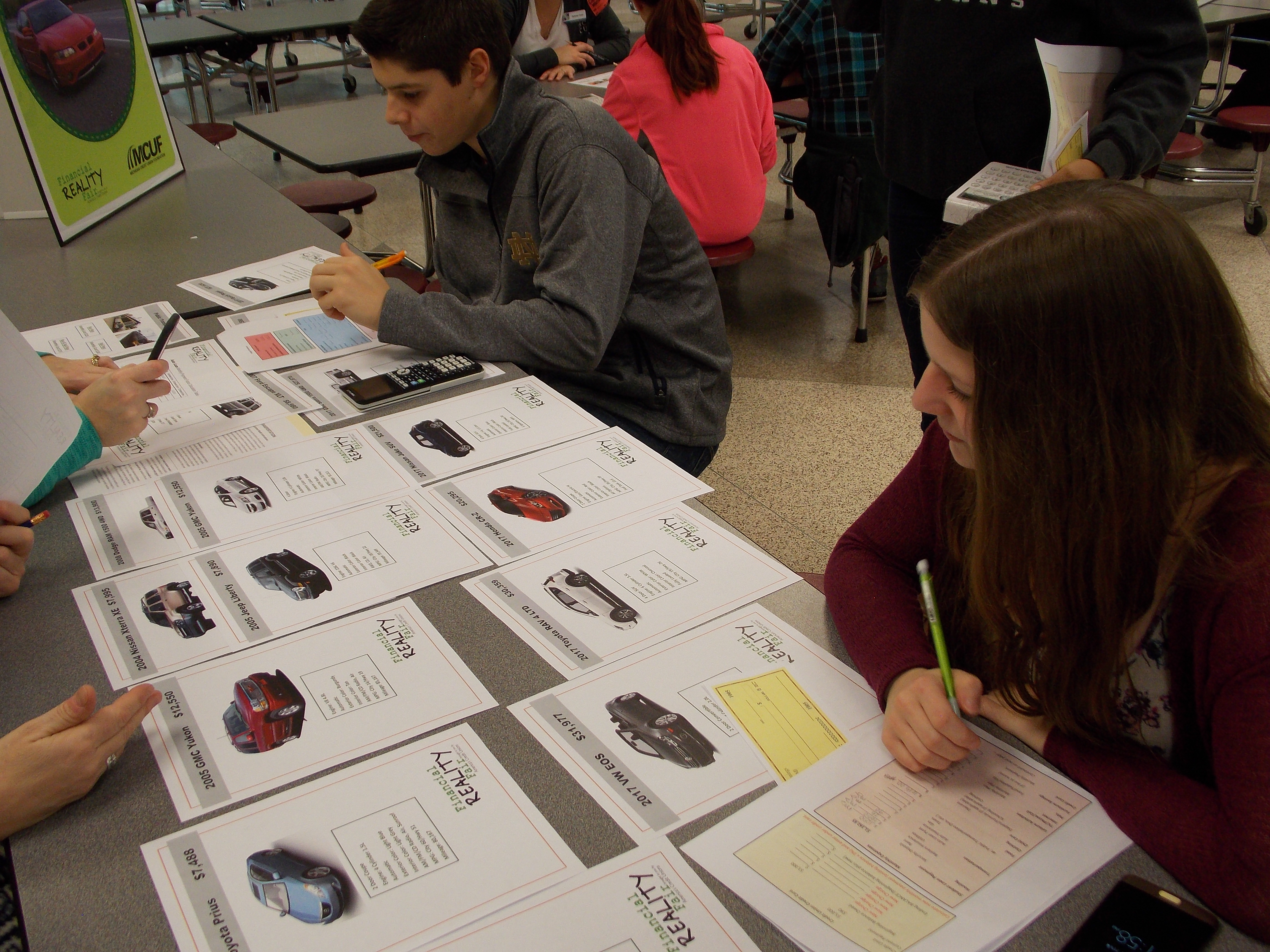 s part of Marshall Community Credit Union's (MCCU) financial education initiative, their first Reality Fair was held at Marshall High School on Wed, Jan. 11.
During the Fair, more than 30 students participated in this "hands on" budgeting experience to learn more about personal financial management in a one-day "real world" environment. In preparation for the Reality Fair, Andrea Tucker, MCCU's Financial Education Coordinator, visited the Personal Finance classroom to teach some basic money management skills, including the importance of a good credit score. Classroom teacher, Shelly Densmore, also taught lessons on check writing, credit management, loans and budgeting. Students were able to choose a career, and then were provided an education level (i.e. student loan payment), salary and family dynamics (married/single, number of kids, etc).
The day of the event, students were provided with an in-depth budgeting sheet. This "real-world" exercise had each student budget his or her money wisely to make ends meet for one month. Students were required to find a place to live, obtain transportation, and pay for food and other essentials, as they visited 10 booths to obtains goods and service needed in everyday life. After visiting all of the booths, students balanced their budgets and reviewed their worksheets with a financial counselor.
"The Financial Reality Fair was a great way for the students to apply all the information learned in class," said MHS' Densmore.
"The Reality Fair was harder than it seems, but gives you an idea of what adulthood is like," said Todd Hahn, MHS 9th grader.
"The Fair is a perfect example of how credit unions work in their communities to teach financial literacy to students. The students had the opportunity to work through real budget scenarios and make some tough decisions. I was impressed with how financially savvy some of them were. We look forward to doing another Fair at MHS in the future," said MCCU's Tucker.
The Financial Reality Fair is an all-in-one kit made available from the Michigan Credit Union Foundation and was coordinated by MCCU and MHS Personal Finance Teacher, Shelly Densmore. Volunteers included members of MCCU's Management Team and other credit union employees.
For more information about Financial Reality Fairs, contact Beth Troost at (734) 793-3453 or by email.
Go to main navigation