Book Rooms by Feb. 1 for Compliance Conference
Those attending the MCUL & Affiliates 2017 Compliance Conference, Feb. 22–23 in East Lansing, will have the added benefit of meeting representatives from firms serving credit unions during a vendor showcase taking place the first day, plus added time to mingle with other attendees at a networking reception at the popular Beggar's Banquet.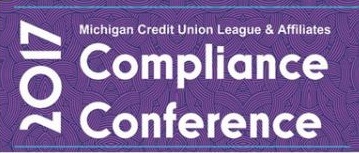 This year's event will be held at the Marriott at University Place with a new focus on internal fraud. Sessions slated include "White Paper: Internal Fraud," "Understanding Fraud and Ethics," "Bond Claim Requirements to Best Ensure Payment on Internal Fraud Losses," "Mitigating Payments Fraud and Strengthening Internal Controls" and "Stay Out of the Headlines! Reducing the Risk of Internal Fraud."
The popular conference is known for being packed with great resources and insights for compliance professionals. The second day agenda features sessions such as "How to Keep Up With the Pros! Best Practices and Resources," "Regulatory Update," "Elder Abuse: Know the Signs, Prevent the Crimes!," "Optional Lunch & Learn: How to Move Policies from Word to CU PolicyPro," "Ask The Regulators," "More Than a Board: Leveraging Volunteers to Elevate the Credit Union" and a "Compliance Panel" with closing remarks and prizes.
Hotel rooms are being held at a negotiated rate until Feb. 1. Registration is just $310 per person for the full conference, with one-day registration available for $169 per registrant.
Go to main navigation