Alliance Catholic Credit Union Raises More Than $15,000 for Local Families
The holidays can be stress-provoking even for the average family, but consider one woman who must face every day nearly blind, compounded by the fact that she is a double-leg amputee. Despite her limitations, she puts her family's needs ahead of her own and is known for her cheerful disposition. This inspirational woman and her family are just one of the eight families that will benefit from "Heart for the Holidays," a philanthropic campaign spearheaded by Alliance Catholic Credit Union (ACCU) every Christmas.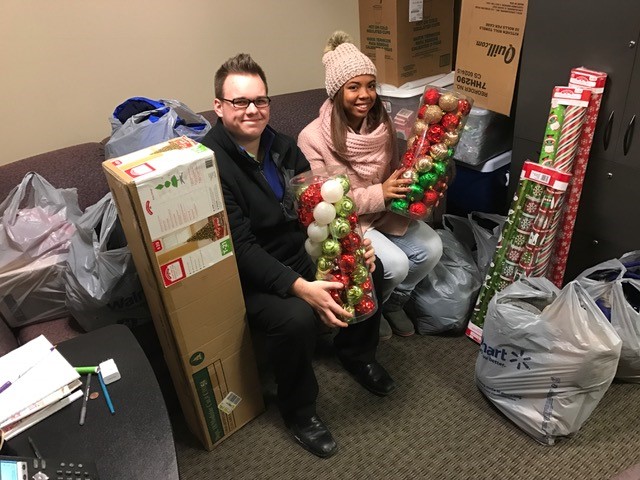 "We work closely with parishes throughout Southeast Michigan to identify families in great need," said Tracy Aloisi, Heart for the Holidays Committee Chairperson for ACCU. "We feel blessed that we are able to give a memorable Christmas to those in our communities."

For the second year in a row, ACCU raised more than $15,000 for families in the Southeast Michigan area who struggled this holiday season.

The money provided eight families with a number of special gifts including presents for the children, some items for the parents, clothing and gift cards for groceries, gas and food.

"Every year our team members look forward to participating in Heart for the Holidays," Aloisi said. "These families have been hit hard by challenges and unfortunate circumstances. We are fortunate that we can give back."

Funds were raised through employees, members and business partners/affiliates of the credit union. After the funds were collected, staff members got to work shopping and wrapping the gifts to be delivered to the families in time for a memorable Christmas.
Go to main navigation