Book Rooms by Feb. 1 for Compliance Conference
What are topics keeping credit union professionals awake at night? Mitigating, preventing and detecting internal fraud is likely on the list for some.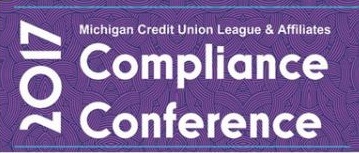 At the upcoming MCUL Compliance Conference, Feb. 22–23, the entire first day is being dedicated to focusing on internal fraud. From mitigating payments fraud and strengthening internal controls, to understanding fraud and ethics, the day's agenda will delve into a white paper, explore bond claim requirements on internal fraud losses and help credit unions take actions to stay out of the headlines.

Day two of the event will provide more great resources and insights for compliance professionals, including a timely regulatory update. Attendees will have time to spend with the pros, plus opportunities to ask regulators and a compliance panel their most pressing questions.

Registration is $310 per person for the two-day event and a one-day registration option is available for $169. The event is being held at the Marriott at University Place.
Go to main navigation