CU Lending and Marketing Pros: Gain the Edge at March Conference
Looking to grow loans without traditional marketing efforts? Interested in attitudes of millennial-aged Michigan credit union members? Trying to determine the best marketing channel for an anticipated ROI?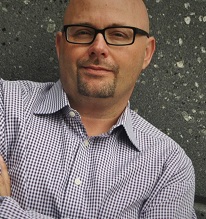 Then register today for the MCUL & Affiliates' upcoming Lending and Marketing Conference, where all of this and much more are slated to be discussed.
Taking place March 22–23 in downtown Grand Rapids, the event provides a great opportunity to get re-energized, re-focused and re-committed to serving member lending needs and marketing effectively. Sessions including, "Digital Marketing: Social Media and Google Analytics" and "Optimizing Technology to Gain a Competitive Edge in Lending" are amongst over two-dozen training topics to choose from. Combined with "Ask the Expert Roundtable" sessions, fun networking opportunities and even a self-defense class, the affordable conference is a 'must go' for credit union lending and marketing staffers.
Registration is $310 per person for the two-day conference and a one-day registration option is available for $169 per person. Accommodations may be booked online after registering for the event, following information provided for the new passkey hotel room reservation system.
Go to main navigation