Book Accommodations and Register Now for Compliance Conference
Where can credit union compliance staffers have breakfast with the pros, get an update on the regulatory agenda for 2017 and start to seriously look at methods and best practices for mitigating internal fraud?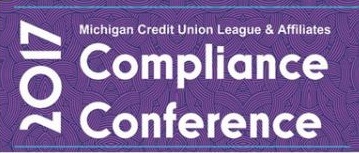 MCUL and Affiliates is bringing this and much more together at the 2017 Compliance Conference, taking place Feb. 22–23 in East Lansing at the Marriott at University Place.
The entire first-day of the event is dedicated to internal fraud issues, including a session being delivered on a white paper exploring the topic. A dozen industry experts will be on-hand to bring Michigan credit unions the insights and information to deal with the ever-changing regulatory climate.
Registration is just $310 per person for the full conference, with a one-day registration option for $169 per person. Hotel rooms are being held at a negotiated rate until Feb. 1.
Go to main navigation