Connect to Be a Part of Money Smart Week and Encourage Teachers and Libraries to Sign up for Credit
While Money Smart Week is not until April, credit unions who want to participate, or just want to be in the information loop, should sign up now as partners at moneysmartweek.org.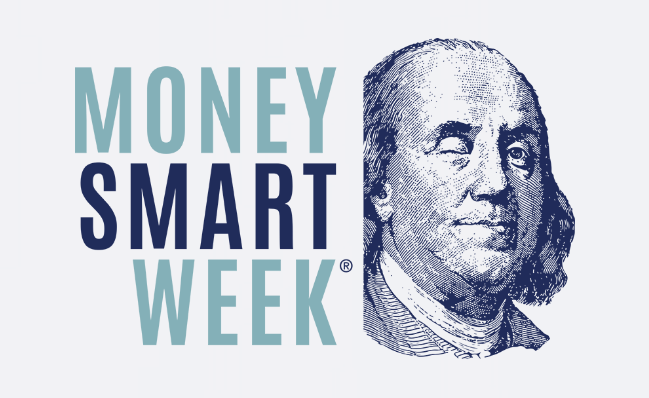 Money Smart Week, an initiative of the Federal Reserve Bank of Chicago, is a public awareness campaign designed to help consumers better manage their personal finances. National Money Smart Week partners include the American Library Association and the Financial Planning Association among others and many credit unions participate in the initiative. These groups work together once a year to stress the importance of financial education, inform consumers about where they can get help and provide free educational seminars and activities throughout the week.
Money Smart Week is April 22–29 for public events, and private events such as those at schools may be held between April 15–May 6. Credit unions are encouraged to hold financial education events during Money Smart Week and register the events on the consumer website. The MCUL website provides tools and resources to assist with credit union financial education, and the Michigan Credit Union Foundation provides free materials and assistance to credit unions to host two experiential learning fairs, the teen Financial REALity Fair and the Retire on Track fair for adults of all ages.
In addition to individual credit union financial education events, two turn-key statewide initiatives during Money Smart Week will increase awareness of credit unions this year; the Money Smart Kids Read and the High School Personal Finance Challenge.
MCUL & Affiliates is again sponsoring the Money Smart Kids Read with books to be distributed to families at story times at public libraries all across Michigan. Encourage your local libraries to get more information and sign up to request copies of the Step Into Reading book, A Dollar For Penny, by Jan. 27 here.
The Michigan Credit Union Foundation (MCUF) is sponsoring the Personal Finance Challenge for high school students this year. The program is coordinated with the Michigan Council of Economic Education and all high schools are invited to participate with optional credit union financial education to help students prepare for the online preliminary testing. Twenty top teams will head to the Federal Reserve Bank of Chicago, Detroit Branch on April 24 for a playoff and winners advance to the national competition and win college scholarships. Encourage your local high schools to get more information and sign up and participate here.
For more information about Money Smart Week initiatives or MCUL/MCUF financial education resources, contact MCUF Executive Director, Beth Troost by email or by phone at 734-793-3453.
Go to main navigation